Summer color and summer joy at Gedney Farm in the Berkshires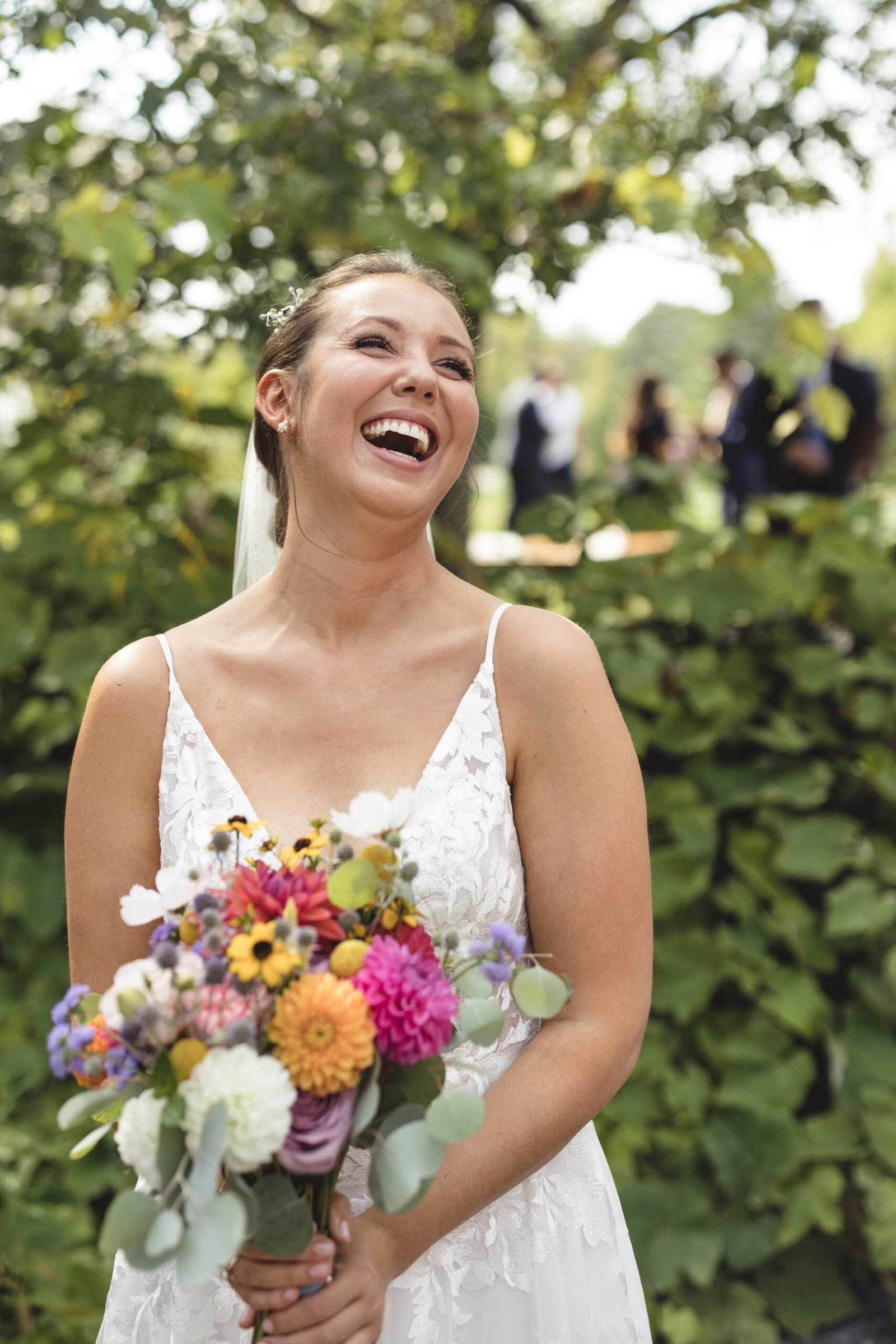 Julia and Adam were not afraid of lots of colorful blooms for their early fall Berkshires wedding, and that was a good thing because September is peak flower season in New England! When people think of "fall flowers" I think they think of orange and red tones, but the reality is our fall flowers – especially dahlias – come in all tones! And since I plant about 50 different varieties of dahlias every year, there's lots of color to choose from.
The wedding location is Gedney Farm, in New Marlborough, Massachusetts. The photographer for this happy couple is Chelsea Proulx.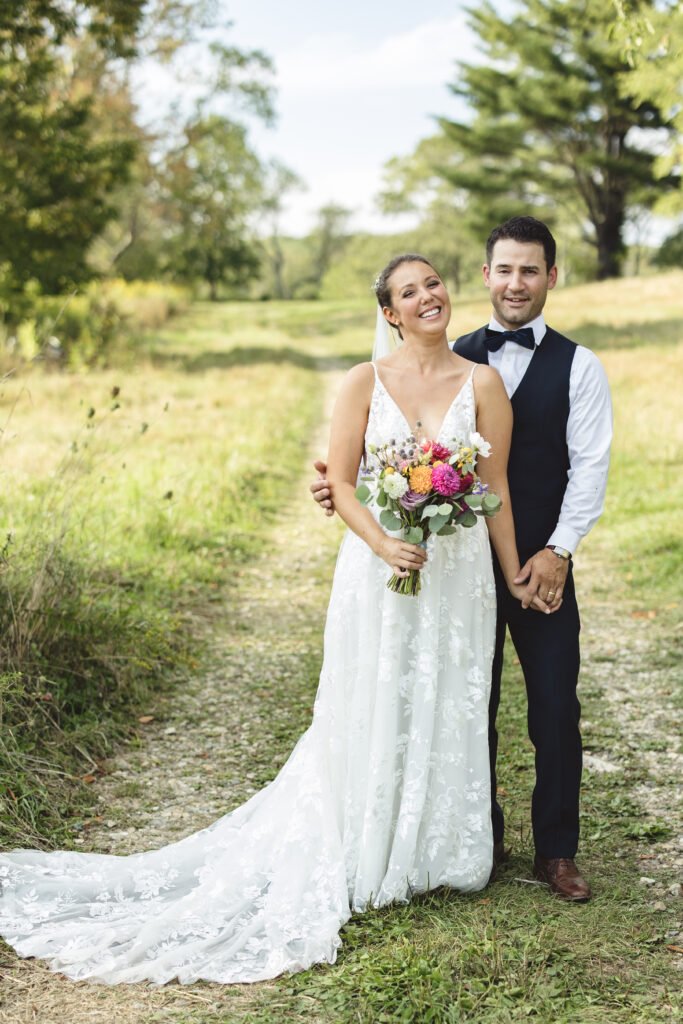 Julia's instructions for me in regards to her bouquet (and those of her bridesmaids) was: all the colors. Nailed it! She wanted her bouquet to be mostly flowers with a little foliage, and her attendants' bouquets to be similar to hers but smaller and simpler.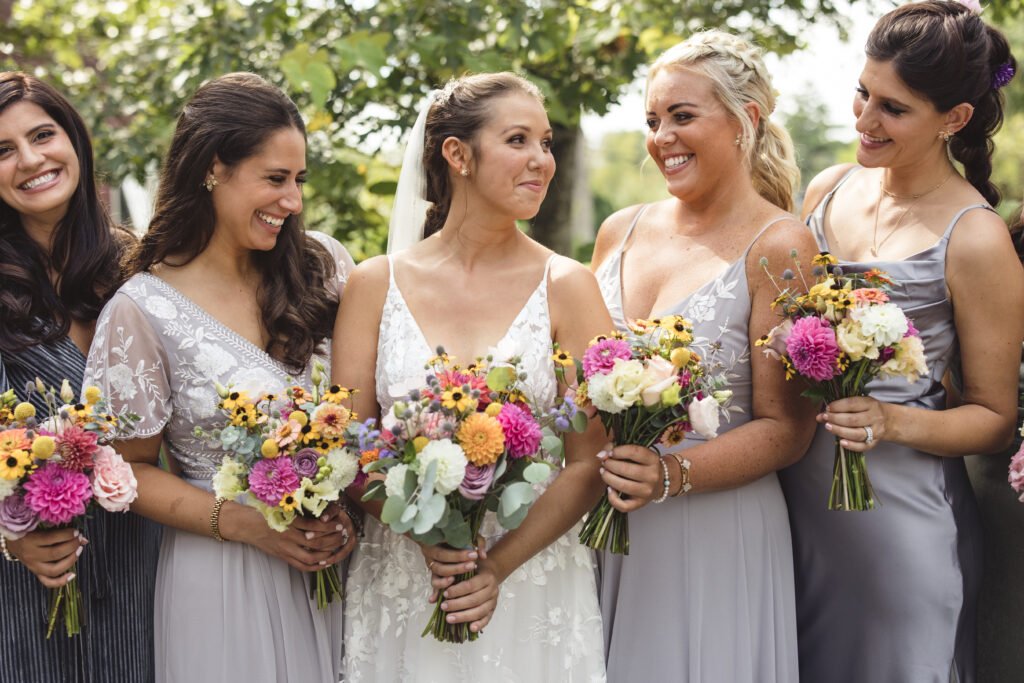 Lots of times when I make bouquets or design weddings in general, I try to use at least one unifying flower throughout. I don't like to make things matchy-matchy, but I do find that repeating an element (or three, in this case) helps bring it all together. For Julia and Adam's florals I used dahlias, specifically Pink Sylvie, which is a very bright hot pink number, as well as rudbeckia triloba, the little bitty black eyed susans you can see poking up, and the Queen series zinnias. Some of these are in every floral design I made for them. I also used a lot of marigolds (love them!), eryngium, delphinium, craspedia, and lisianthus.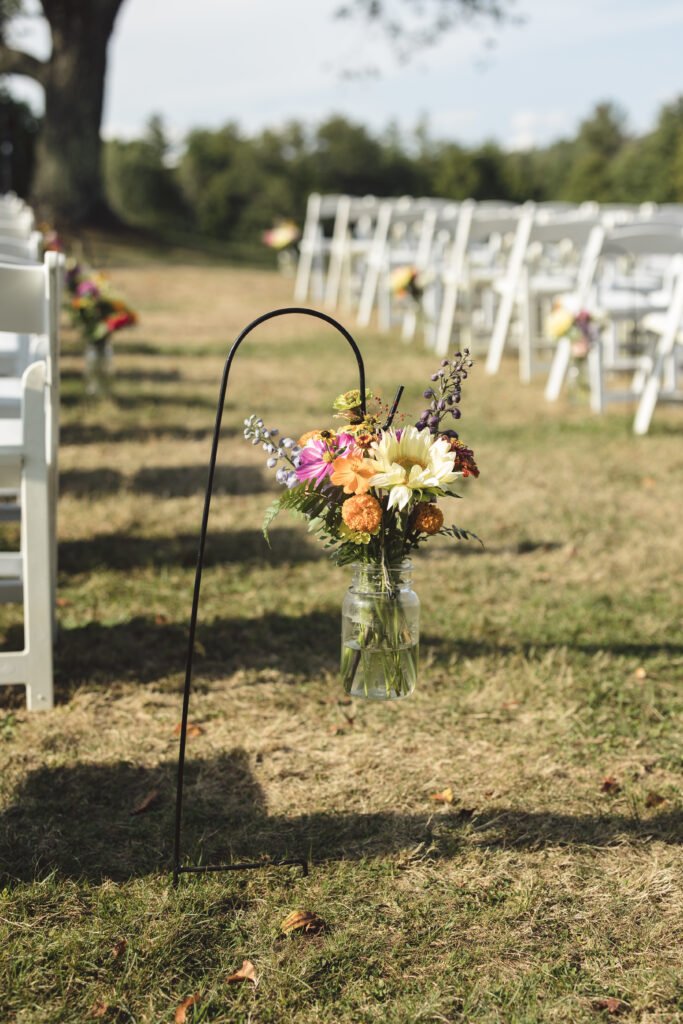 Julia and Adam chose not to do a large backdrop for their ceremony, Instead, I made little hanging jars for the walkway, and the couple themselves were the main focus for their outdoor ceremony. Guests were enlisted to pink up the jars of flowers after the ceremony was finished and carry them to the outdoor cocktail hour area at Gedney.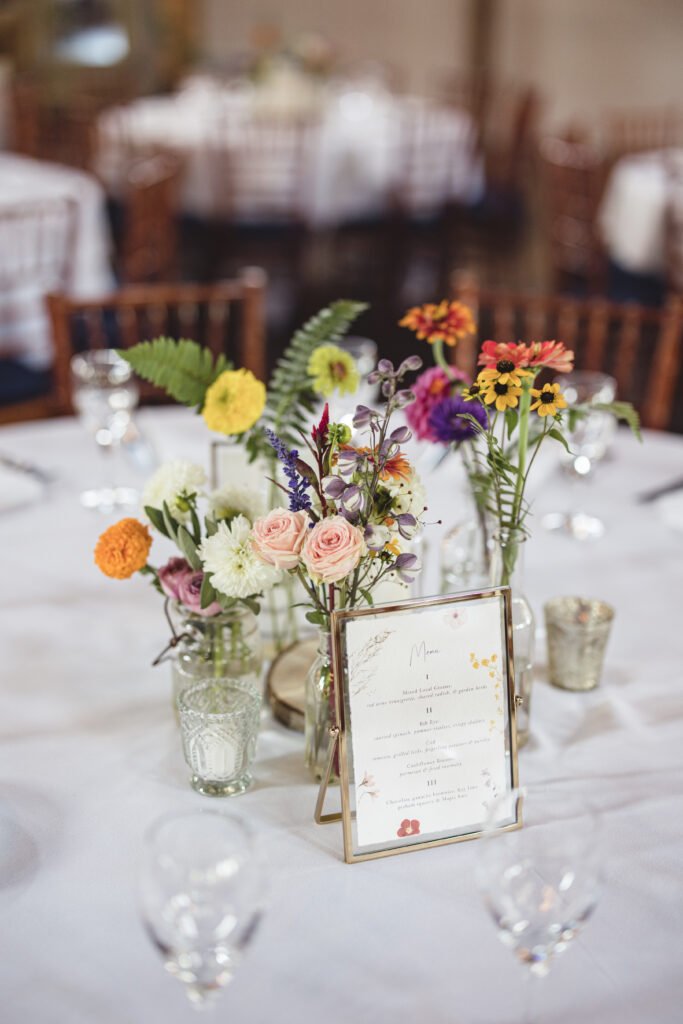 I call the centerpieces Julia and Adam chose my "eclectic vase centerpiece" option. I love this centerpiece for this space, largely because Gedney itself, while not particularly formal, is quite beautiful and rustic, but not really "country." Casual old New England elegance is how I'd describe it. So these little bottles of flowers in all shapes and sizes complement the reception space, and using all of the colors available in September captured the beauty of the season in a not-too-fancy but just-fancy-enough kind of way.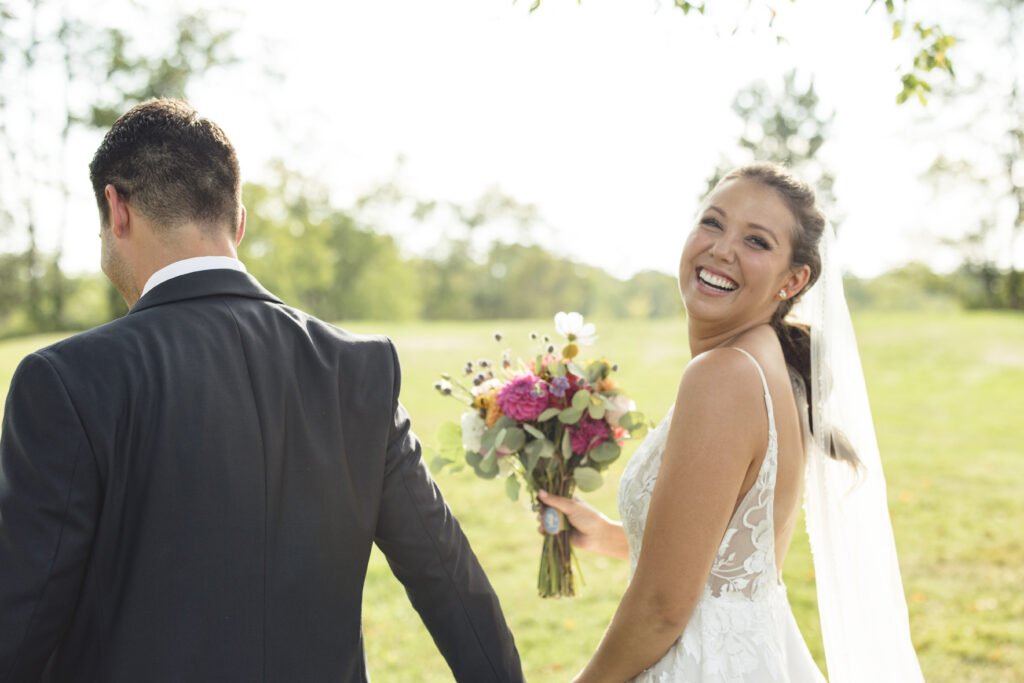 And finally, congratulations to the happy couple! The wedding was gorgeous, but now for the best part: your marriage!
---