Bright and sunny summer wedding at the Boylston Rooms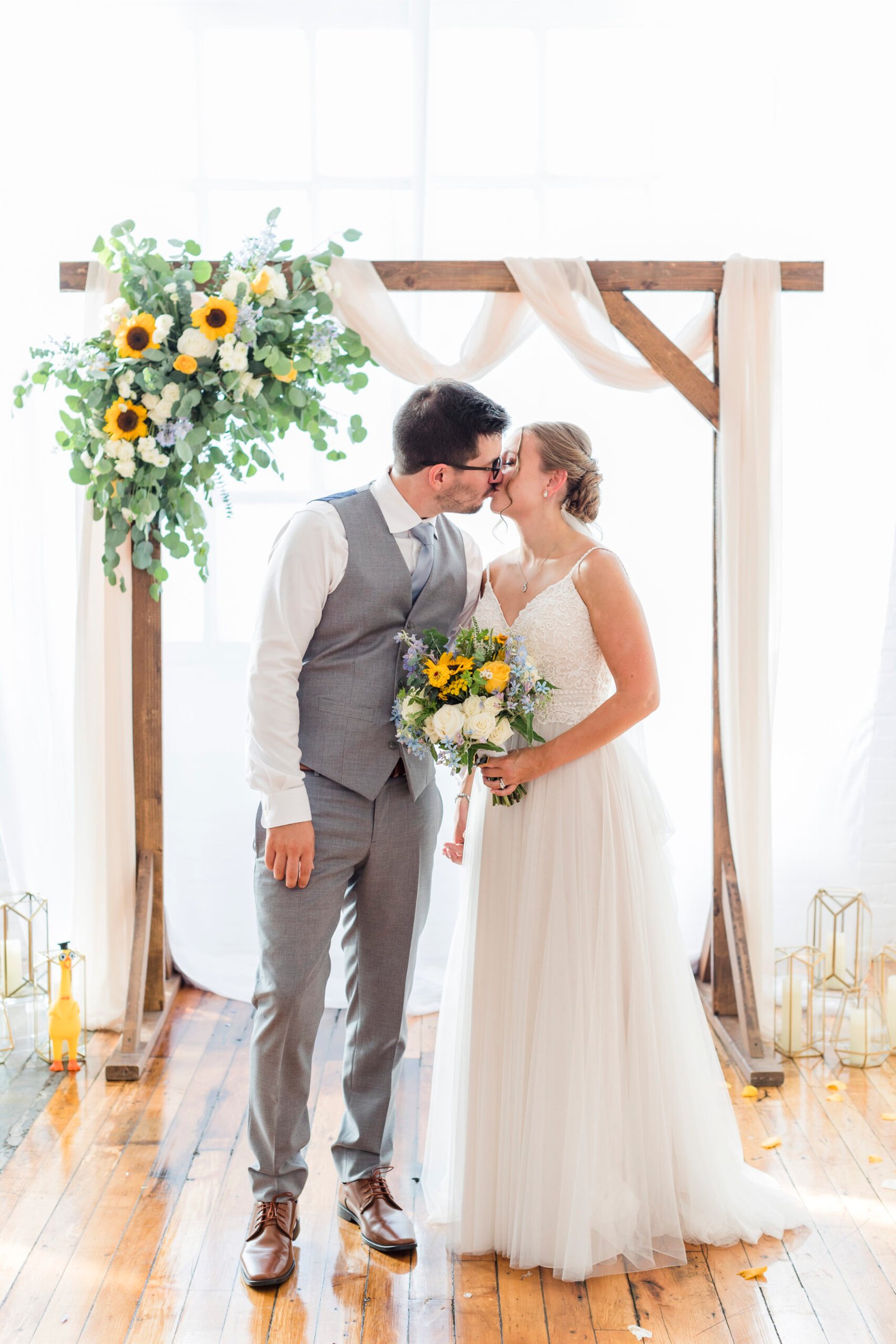 When I was setting up the arch installation for Caitlyn and Justin's wedding, someone – probably photographer Trish Kemp – said it was pretty and sunny, just like the bride's personality. I thought this was so sweet! And since I already knew Caitlyn (as did Trish) before she hired me to do her wedding flowers, I agree!
All photos of Caitlyn, Justin, and their friends are by Trish Kemp Photography.
Location: the ever beautiful The Boylston Rooms, Easthampton.
Summer flowers give us all the variety we could ask for in a wedding bouquet, and Caitlyn's bouquet was no exception. I used sunflowers, light blue tweedia (I started seeds in February!), veronica, mint, zinnias, a few white roses, tansy, euclyptus, rudbeckia, celosia, and delphinium. I love how Caitlyn personalized her bouquet with charms and little pictures.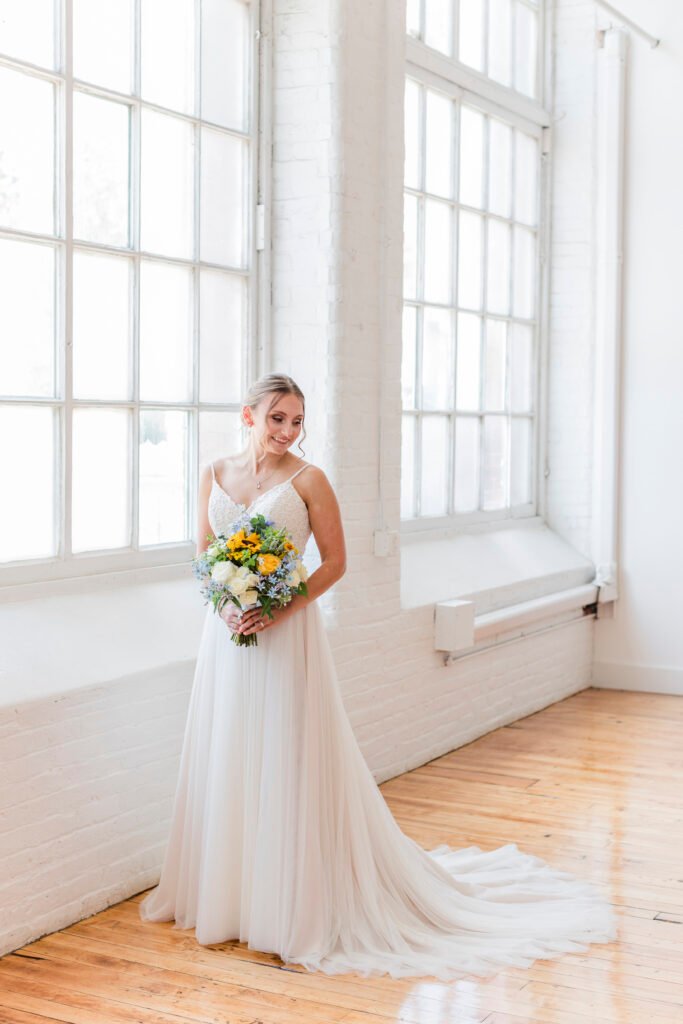 Justin's boutonniere reflected the flowers in Caitlyn's bouquet, of course! I spy a couple of white spray roses, delphinium, feverfew, and spiky celosia.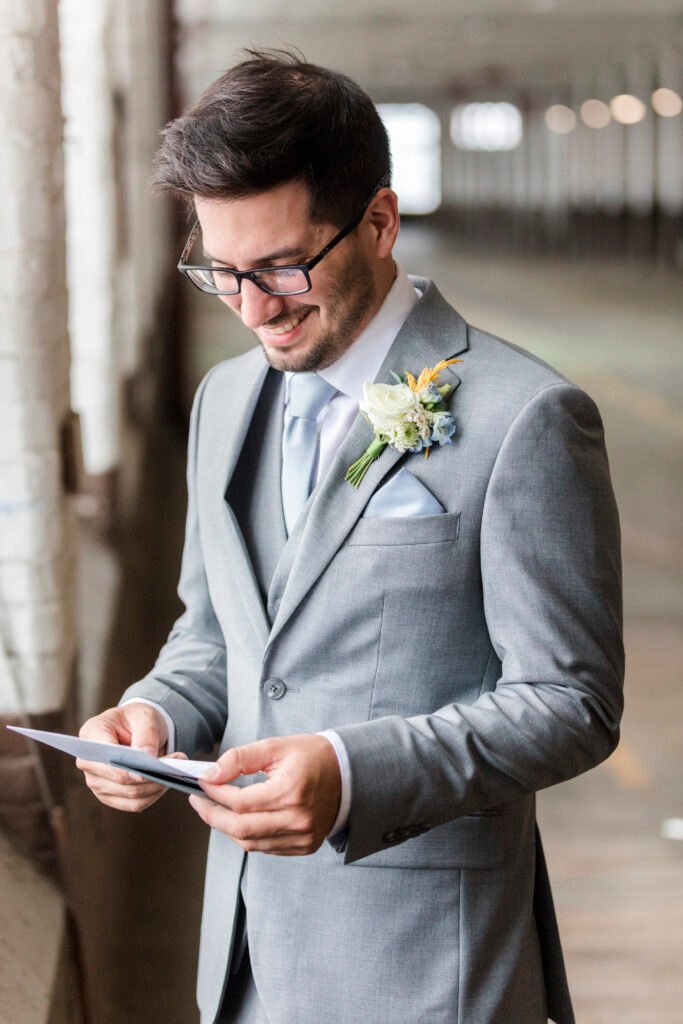 Caitlyn's bridesmaids held bouquets similar to hers, but smaller and slightly simpler.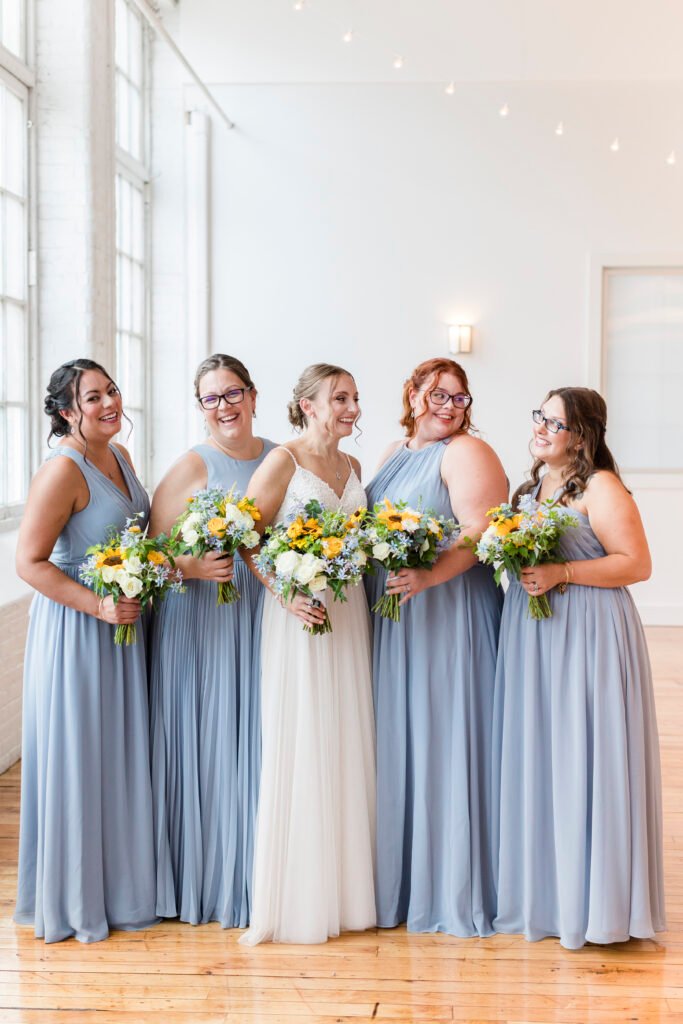 I've said it before, and no doubt I'll say it again: the windows at the Boylston Rooms are an amazing backdrop. It doesn't hurt that Trish (the photographer) is such a master at capturing the light. I've seen thousands of wedding photographs at this point and these light, bright photos that portray color accurately are really my favorite.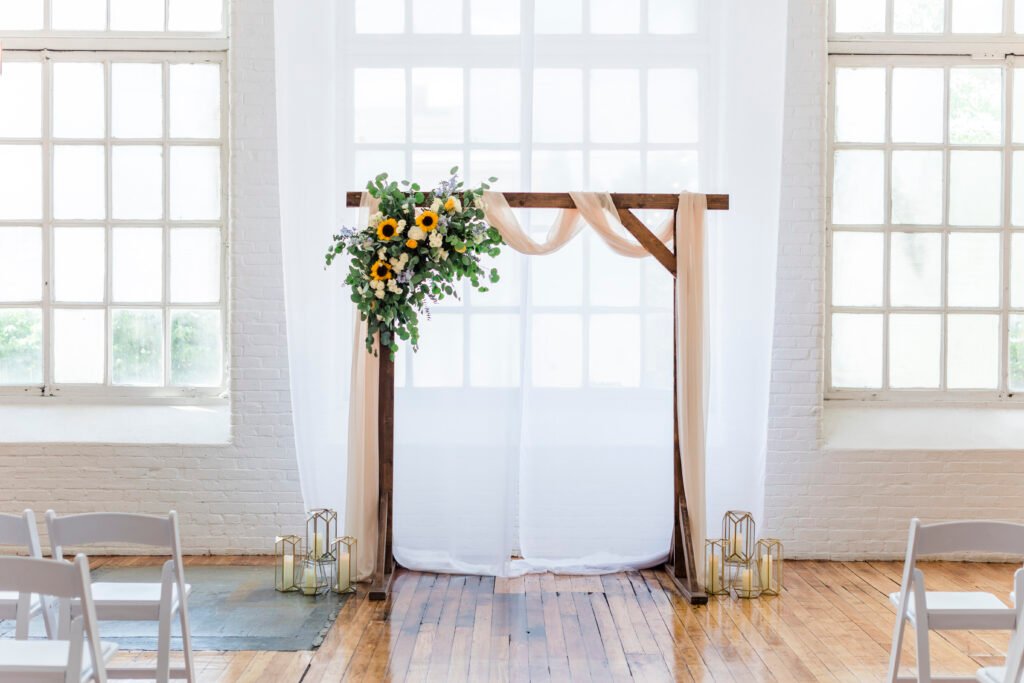 The centerpieces Caitlyn and Justin chose use a vase called the "Rosie Posie." This is one of my vary favorite vases because it's low to the table and also fairly affordable (vs. a compote or a larger arrangement or something like a eucalyptus garland.) As a farmer florist I love having creative license to create centerpieces, and this particular vase choice makes it easy. I see goldenseal (a late summer favorite!), mint, oregano, delphinium, rudbeckia, yarrow, zinnias, and some other seasonal blooms in these. Makes me wish for summer!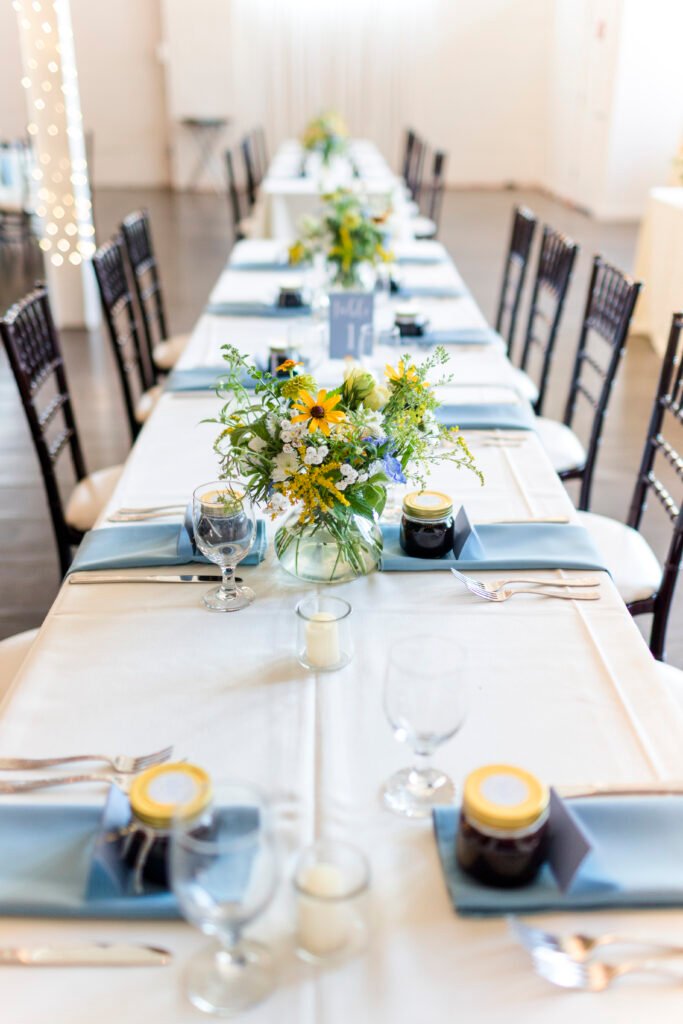 And finally, congratulations to the happy couple! The wedding was gorgeous, but now for the best part: your marriage!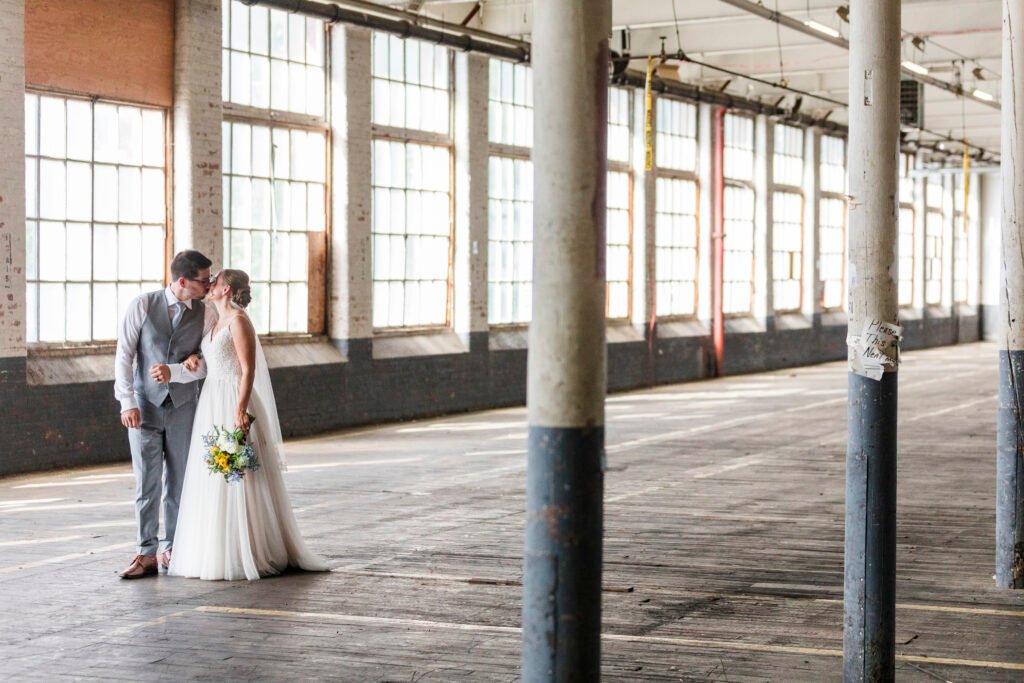 ---