Wedding consultations – How they work!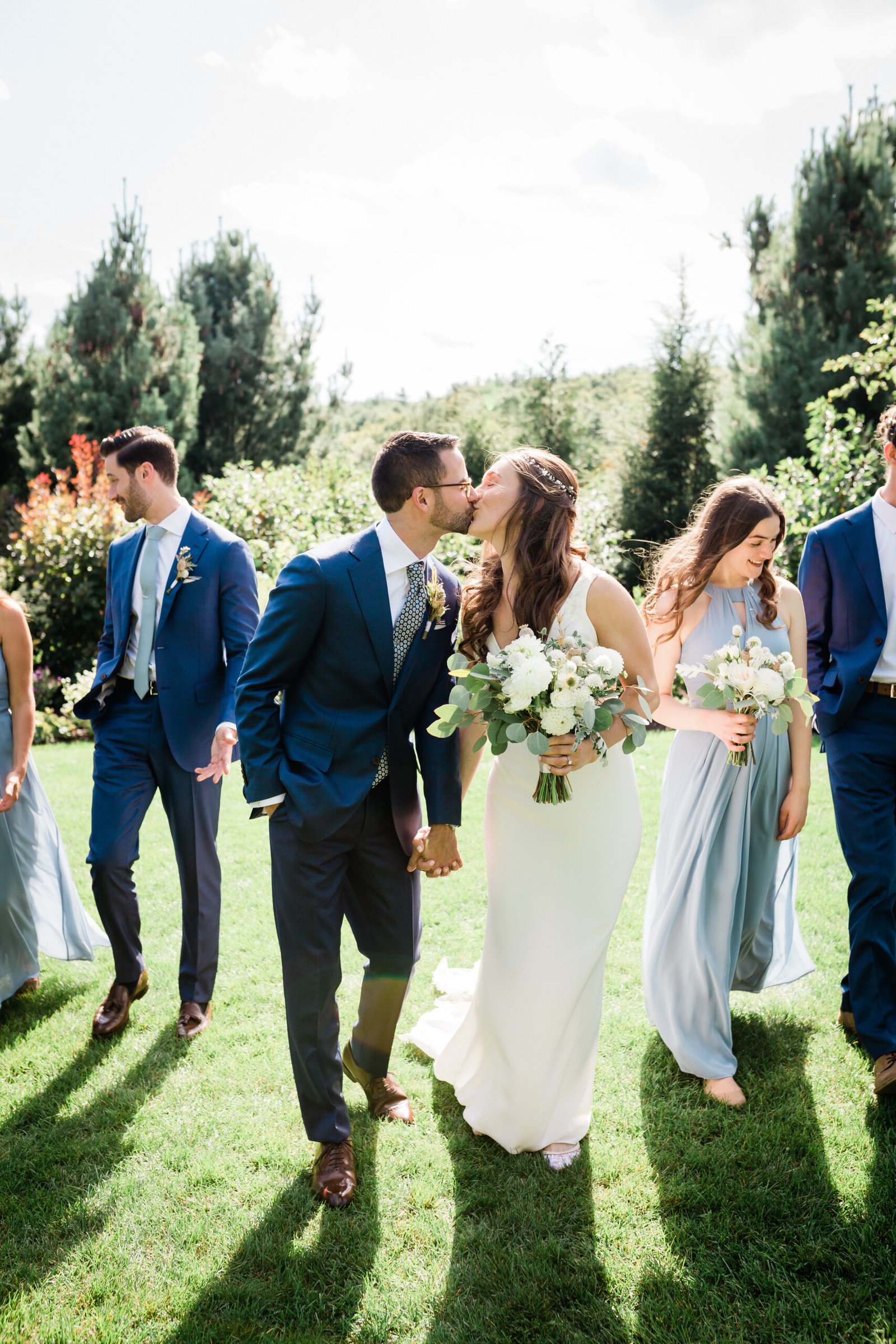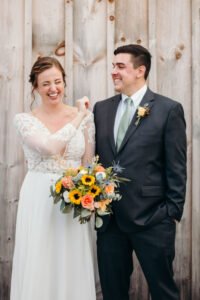 I thought it would be useful to write out a little outline of how the consultation and booking process goes when asking me about flowering a full-service wedding. A "full-service" wedding would be one where flowers are needed for a full wedding party (couple, bridesmaids, groomsmen, or any iteration thereof), ceremony decor, and reception decor. (Note: if you are hosting a small wedding or you're the DIY type, please see  The DIY Wedding Package.) Don't know if you're full service, small, or DIY? Email me. I will always write you back.
For most of my clients, this is their only experience planning a wedding! And for whatever reason, the process of figuring out the florals can be daunting. Maybe you don't know anything at all about flowers, or what's in season when (Totally fine! That's quite literally my job.) Maybe you've heard that flowers are crazy expensive and wedding florists are out to steal your money! (Ouch.) Or maybe you know what you don't like, but you don't know what you do!
(Please note: starting in 2023, I am transitioning to only doing weddings within my growing season, May 1 – Oct. 15. I will also no longer be doing weddings that are primarily "sage and white." It's beautiful, but I have to buy out too many flowers and too much eucalyptus and it's really not my style. I also don't use bleached or dyed foliage, flowers, or dried products. To learn the "whys" behind this decision, click here.)
So – here's how a full-service wedding consultation works:
One, a phone call or an in-person meeting. I get lots of emails that are like: I want a bouquet, 3 bridesmaids' bouquets, 4 boutonnieres and 15 centerpieces. My colors are white and pink. How much will that cost?
My reply is always the same: I would love to help you with this. Do you have time to talk?
The truth is I could probably guesstimate prices (or a range of prices) based on a list of what a couple wants for their wedding, but I consider what I do to be a little more (actually, a lot more) than filling a laundry list of what you need for wedding flowers. Not only do I ask what you need, but I ask what you want for wedding flowers. What's your vision? What's your dream? What do you love? Hate? What are some words to describe the look? What's the vibe? Are you stressed about your budget? Do you have no idea about flowers and really want guidance? Do you know what you like but don't know if it's in season?
NO PROBLEM. I can help you with all of it.
Two. I create an estimate (otherwise known as your proposal. The estimate includes every item you've told me you need, some of the inspiration pictures you've sent me, and pictures I've found as well. Everything is listed a la carte. When you get it, realize it can be a bit of a rough draft.
Why? I base the proposal on what you've said you wanted. Sometimes it is higher in price than you
expected it would be. Sometimes we don't have the total numbers. Sometimes I give you several options at different price points because you don't know yet if what you want is in your budget. All of which I understand, and I hope you understand as well. You've never priced out wedding flowers before! If it's too high – let me know! I can usually think of ways to get a great look at a lower price point. I have many tricks up my sleeve and I've worked at most of the local venues, so can offer suggestions based on my experience. We can revise and revisit the proposal until it's where you need it to be. We can actually revise and revisit the proposal even after the contract is signed (see #3) – no problem. The proposal is a working document and the only time it's set in stone is a month before your event (see #4.)
Three. The next step is to book me! If you liked talking to me, if you've looked at my other work, you've heard good things about me and you think I'll do a good job – let's get it in the calendar! To book, I send you a contract via DocuSign, you sign it, and then you send me a nonrefundable deposit. The deposit goes towards the wedding flowers, and it saves your day in my calendar. I rarely will do more than one wedding a weekend, and it's even more rare that I do more than one wedding in a day. Because of this I will not hold days unless I have the contract and deposit in hand!
Four. Final details. Once I'm booked then you can ignore me until about 6 weeks before the wedding. If you want to contact me, please do – I'd love to talk to you or see new pictures or ideas! But we don't really need to talk until 6 weeks out. I'll send you an email with the current version of the proposal and make sure that everything is as it should be. I'll get your final numbers (12 tables or 13? an extra flower girl? one less groomsman? ) and make any tweaks or changes we need to make. At 4 weeks from your wedding the remainder of the payment is due and after that point you can add to the flowers, but you cannot take away. That's because I've likely purchased or ordered anything I need to source out, and I've gotten my staffing in line, should I need staffing.
And that's it! About a week or two before the event I'll get your timeline, if you or your coordinator hasn't already sent it, and we'll work out where I'm taking the bouts and where you'll be when you need your hair flowers, and then we'll all look forward to your amazing big day!
Sound good? Let's get started! Email me at passalongsfarm@gmail.com and we'll make time to talk.
---