About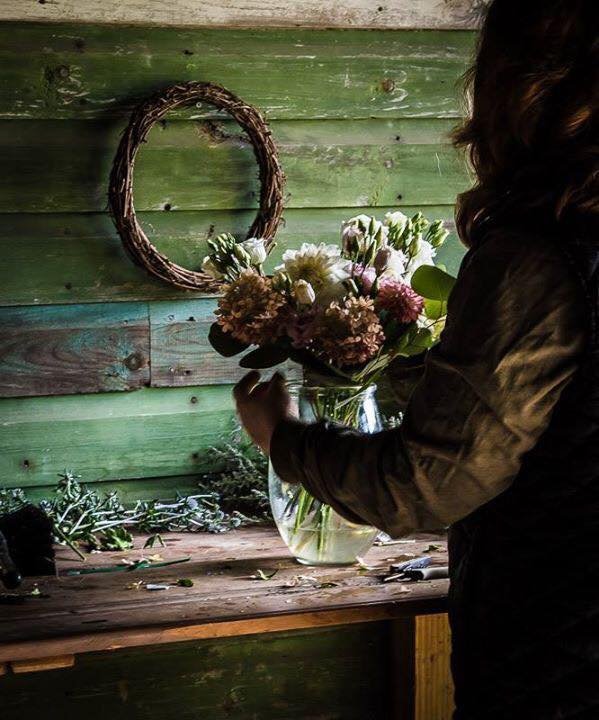 As long as I can remember, I've loved plants and gardens. In middle school I planted a vegetable garden in the weeds in our yard, giving myself an intense case of poison ivy in the process. In high school I had a garden of houseplants lined up in front of my window. During college, I supplemented my publishing internship working at a plant nursery and florist, which I enjoyed much more than filing book jackets and answering the phones .
I went on to teach high school, work as a librarian, start a non-profit, freelance in publishing, advocate and speak about parenting children with special needs, and write books, but it never occurred to me to follow my original passion until circumstances led me to manage a farmers' market. I saw first-hand how people were making a living from their land, honoring all things local, and creating lives connected to nature. I resolved to do the same.
In 2015 my family moved to western Massachusetts after 21 years in central North Carolina. The move meant a lot of things to us: better opportunities for my younger son, who has a neurobehavioral disorder, a change in employment (for the better) for my husband, and for me, learning a new climate that included a harsher winter than I was used to, understanding native plants, invasives, and trying to make new connections in my community.
Our rustic little house came with a barn, a shed, an outhouse (!) and almost 3 acres of sandy, but fertile soil. I set to work.
The result is Passalongs Farm and Florist. I started out selling at local farmers' markets, added a roadside cart in 2016, and in 2017 set up a 4-season floristry design studio, specializing in personal, thoughtful floral design for special events, weddings, and special occasions.
---