Springtime wedding in the Berkshires: Eisner Camp, Great Barrington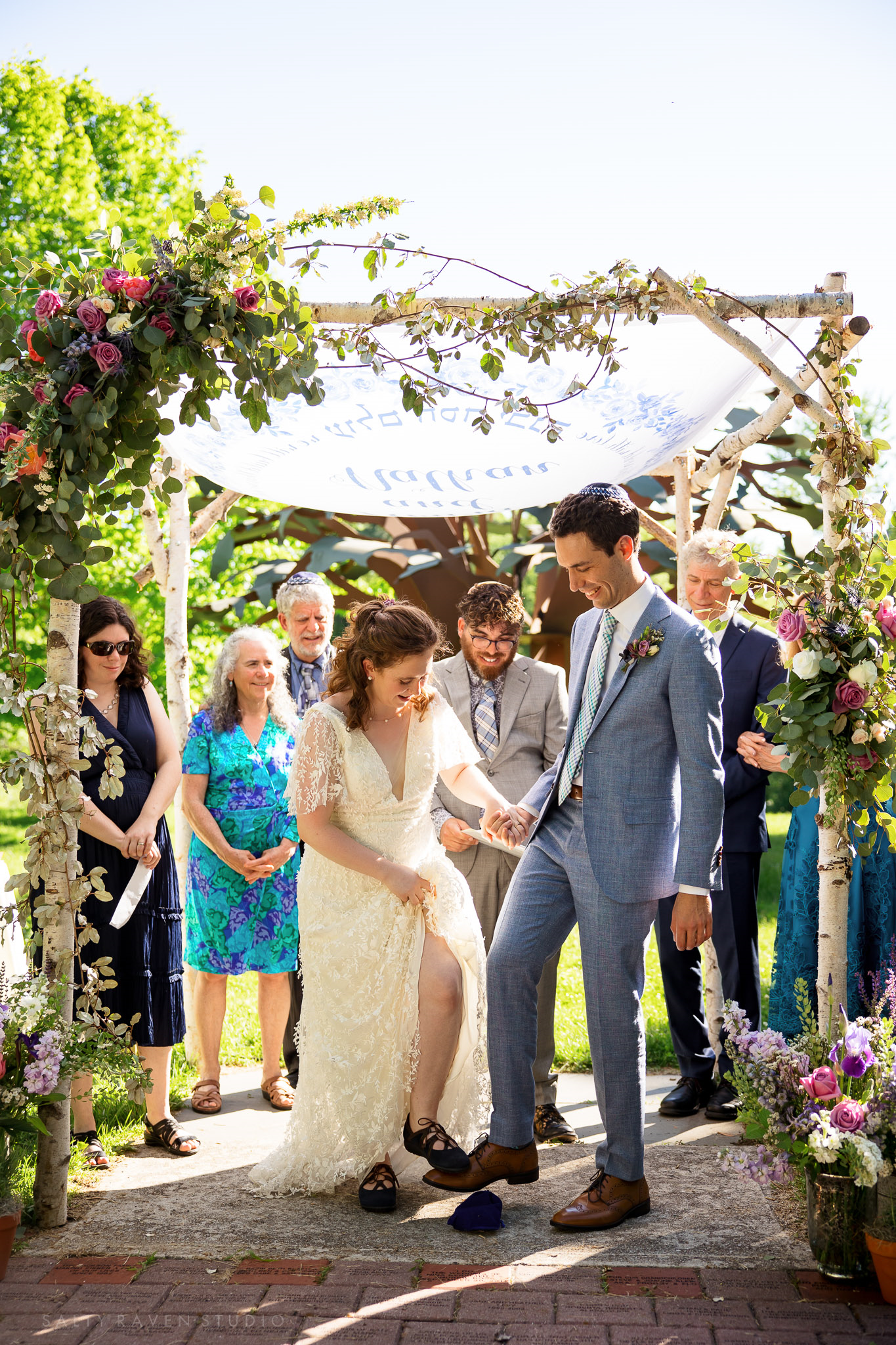 Amira and Nathan's wedding at URJ Eiener Camp at Great Barrington was long-awaited! My 2nd to last reschedule of the covid years, it was so wonderful to see all their friends and family convene on the spacious and historical grounds of this Berkshire summer camp.
A few notes:
Photos (except noted) taken by Danielle of Salty Raven Studio.
Location: UJR Eisner Camp, Great Barrington, MA.
Planner: Aligned Events
Flowers: me!
The couple's flowers were largely in shades of light purples, and almost entirely farm-grown and seasonal. Lavender was a special request of the bride, so I put it in everything – the bouquet, the boutonniere, and even in plant form on the guest tables.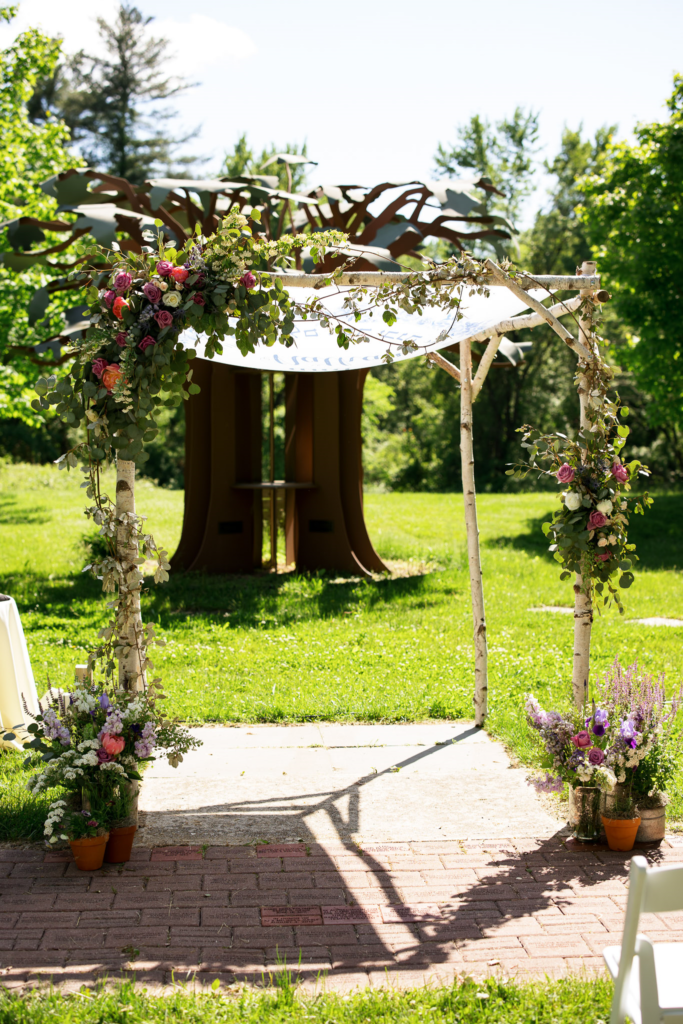 The chuppah featured the same shades of purple and lavender, and I added some flowering plants (including lavender) and flowers at the foot of the chuppah to reflect what was going on up top.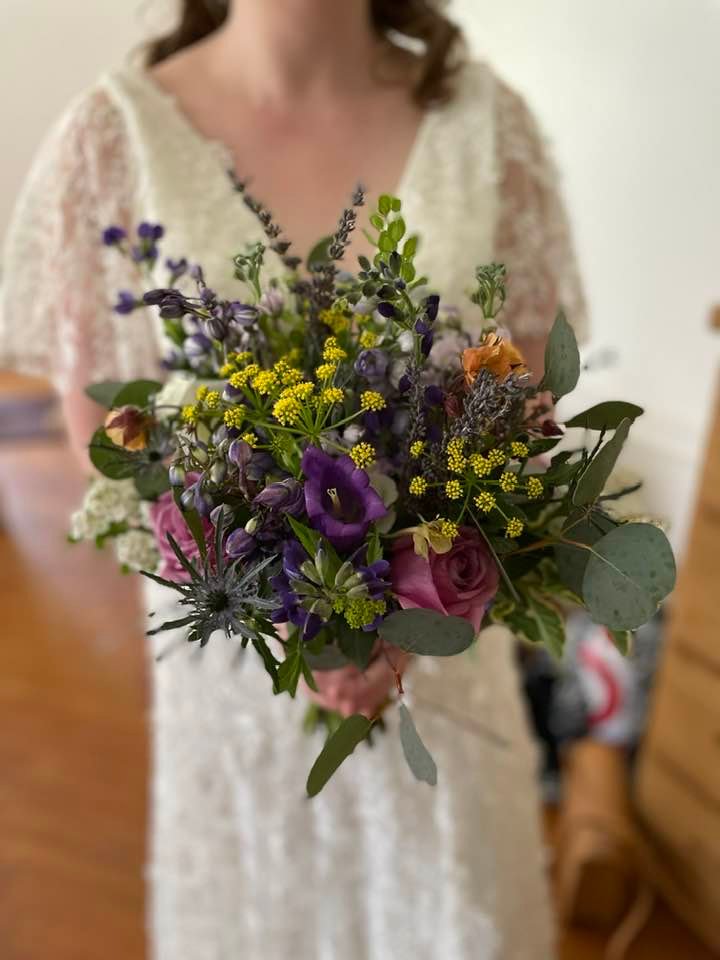 Amira's bouquet was the kind of bouquet I love to create: I started with a general idea (purples) and then walked around the farm, picking out what was in season and what I thought would look best. For purples I used a few roses, but added campanula, salvia, eryngium, delphinium, baptisia, and stock. For a little contrast I used Golden Alexander, some sweet tangerine geum, and bridal veil spirea. Oh, and of course: lavender!
I greened up the tent poles with eleagnus, and the tables were decorated with a mix of eclectic vases full of flowers as well as sweet little pots of herbs and flowering plants.
And finally, congratulations to the happy couple! The wedding was gorgeous, but now for the best part: your marriage!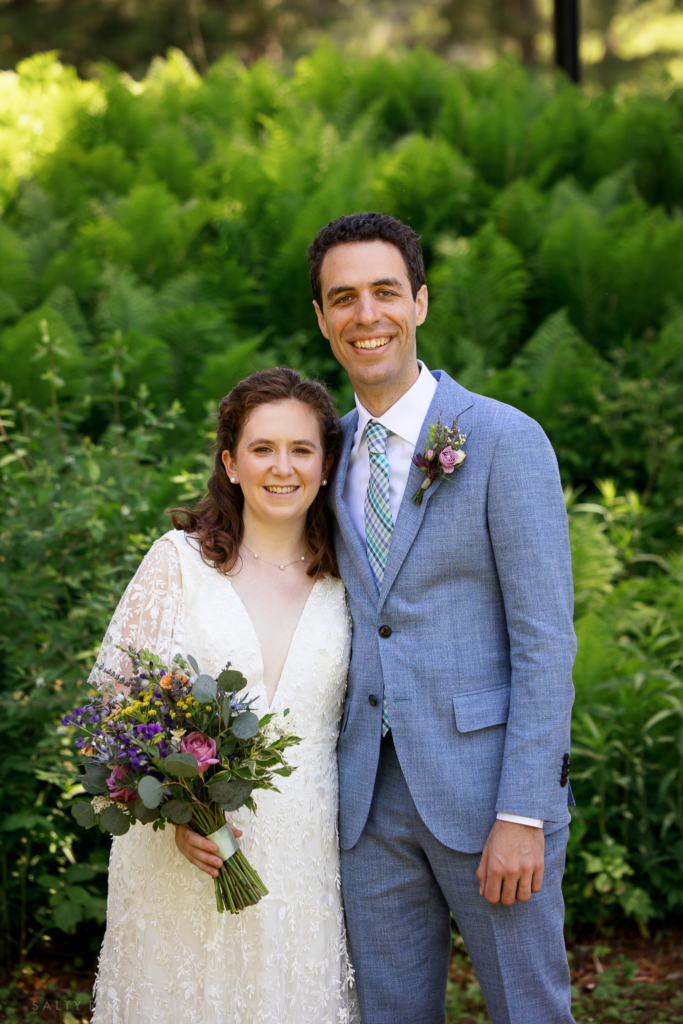 ---