In springtime, love is in the air at Valley View Farm!
If you think pastels are the only choice for a spring wedding, Liz and Corey (and I) have a bone to pick with you! Spring weddings can be ALL the colors! That's what Liz and Corey wanted, and that's what they got. Hot pinks, corals, fuschias – and in amazing seasonal spring flowers to boot.
All photos of this bright and beautiful wedding are by West on Jade.
Location: Valley View Farm, Haydenville, MA.
Flowers are by me, of course, and feature locally grown tulips, American-grown peonies, and other bright-bright springtime flowers!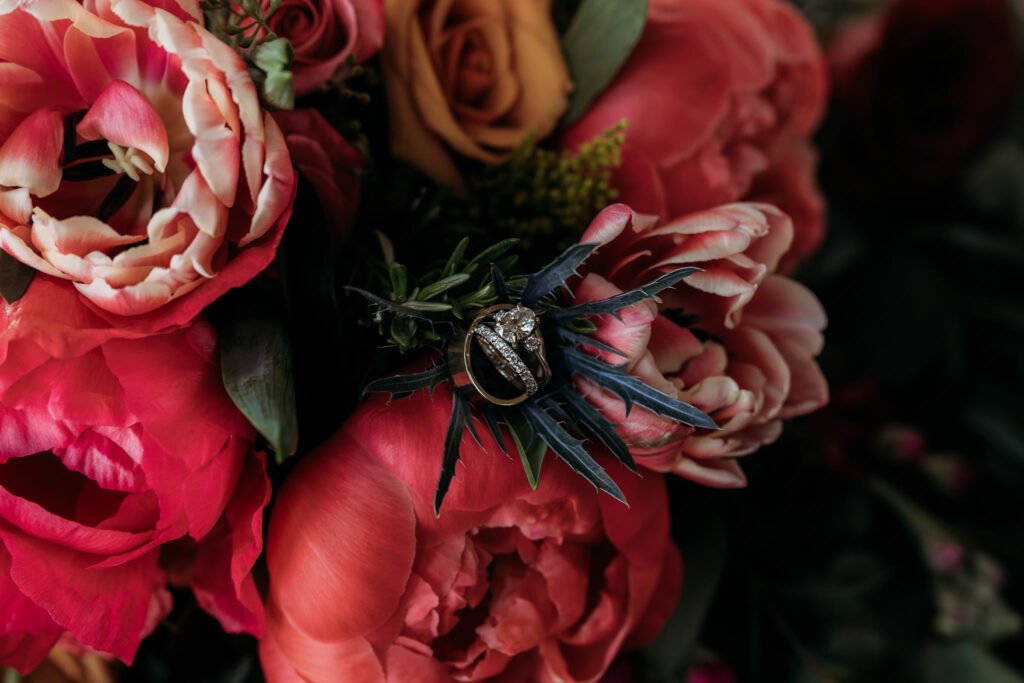 I like this close-up of Liz's bouquet because it features some nice fat tulips, front and center. I think a lot of time people don't think of tulips as feature flowers in bouquets, but there are so many amazing fancy tulips that we can grow that they are 100% feature flowers. Pair the hot pinks with some coral peonies and BLAM!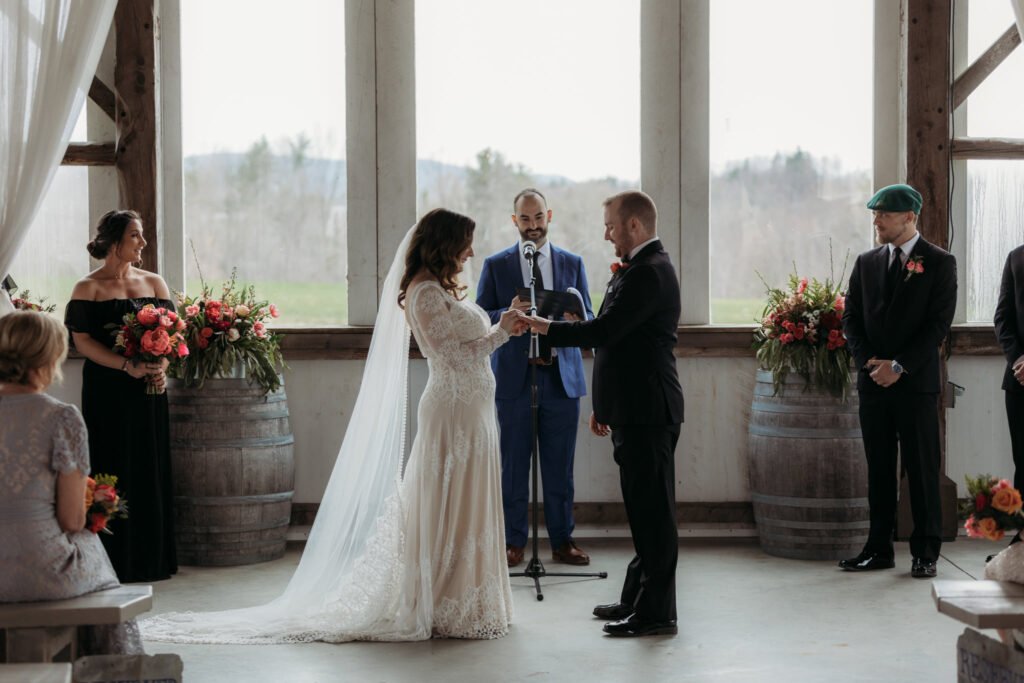 The couple were married in Valley View's pavilion, of course, and they chose large arrangements on either side to frame their ceremony.
I love color, so of course I love that they picked bright flowers, but I also think the contrast of the bright flowers and the all-black clothing of the wedding party looks pretty amazing. The buildings at Valley View – the pavilion as well as the reception barn – are very neutral and natural in tone. So the hot pinks, fuschias, oranges, and corals really popped against all the whites and creams and browns and blacks. I love it.
Corey and Liz did something really fun with their centerpieces – potted plants! I collected an assortment of terracotta pots, did a little whitewash crafty magic, and planted up lots and lots of seasonal blooms and herbs in their wedding colors. Sweet, seasonal, and sustainable – and all the guests got a little potted plant to take home with them when the night was over!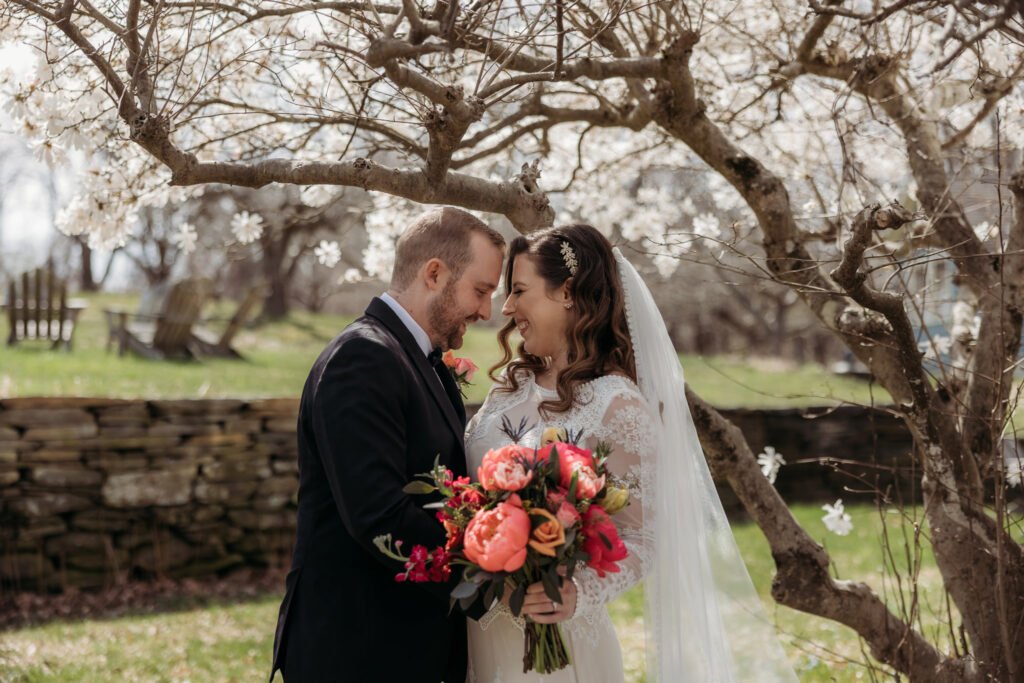 And finally, congratulations to the happy couple! The wedding was gorgeous, but now for the best part: your marriage!
---