All the flowers are blooming – a springtime wedding at Gedney Farm!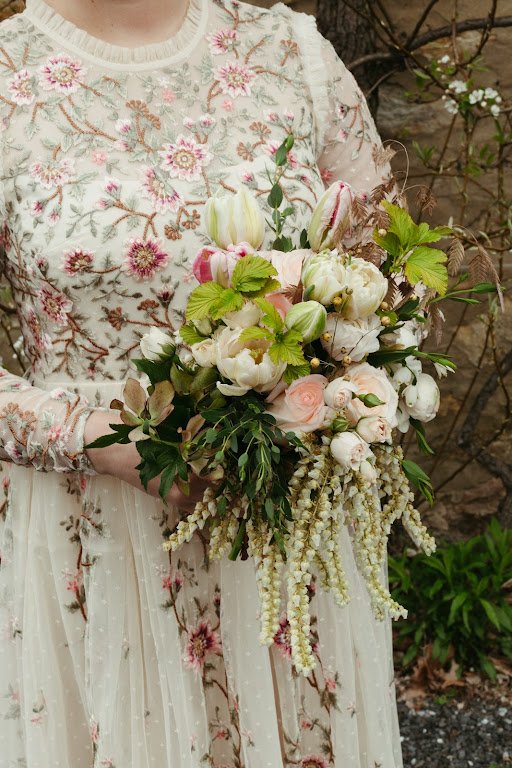 Frannie and Colby's early spring wedding at the beautiful Gedney Farm in the Berkshires was a family-centered, DIY affair. For this wedding I just did the personal flowers, meaning those that the couple and their wedding party held personally, as well as a larger arrangement for the stairwell, and the family created the rest of the designs, including the ceremony piece, using buckets of flowers they got from me a few days before the wedding. You can read more about DIY weddings here.
Frannie comes from a farming family in eastern Massachusetts, and it was important to them to have local, seasonal blooms, and since it was early spring, that meant pieris japonica, hellebore, leucojeum, and tulips and tulips and tulips!
All flowers in these photos are by me.
All photos captured by Cara Totman Photography.
Location: Gedney Farm, New Marlborough, MA.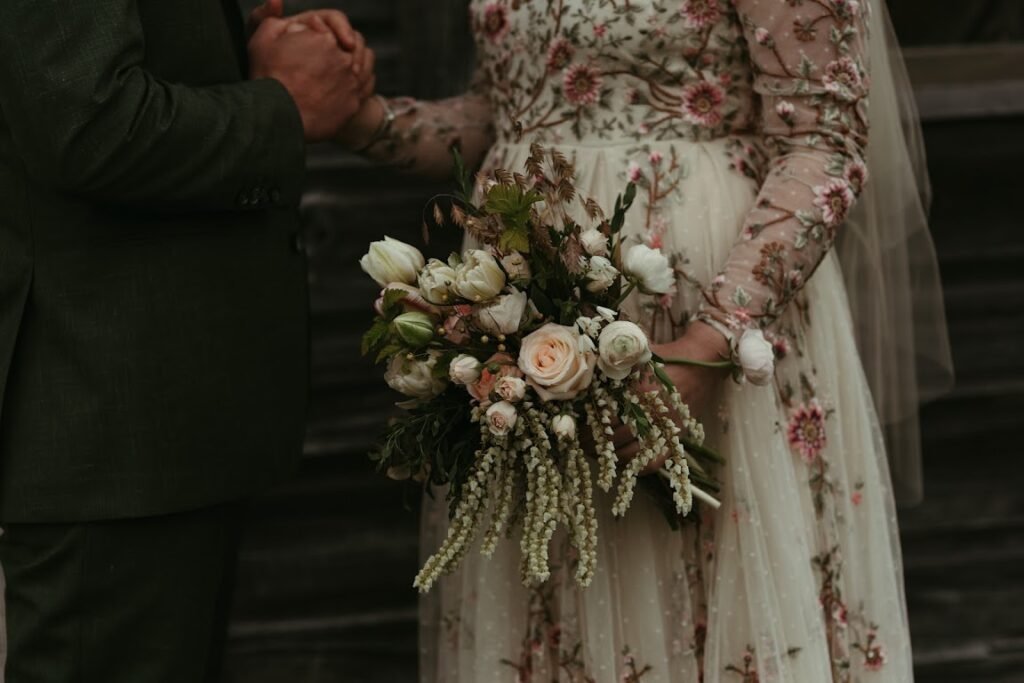 Frannie's bouquet featured fresh and dried elements. The fresh flowers I used were tulips, pieris japonica, leucojeum, golden nugget ninebark, leucojeum, hellebore, and a few garden roses. I also added dried flax seed heads and sea oats for texture and a golden color.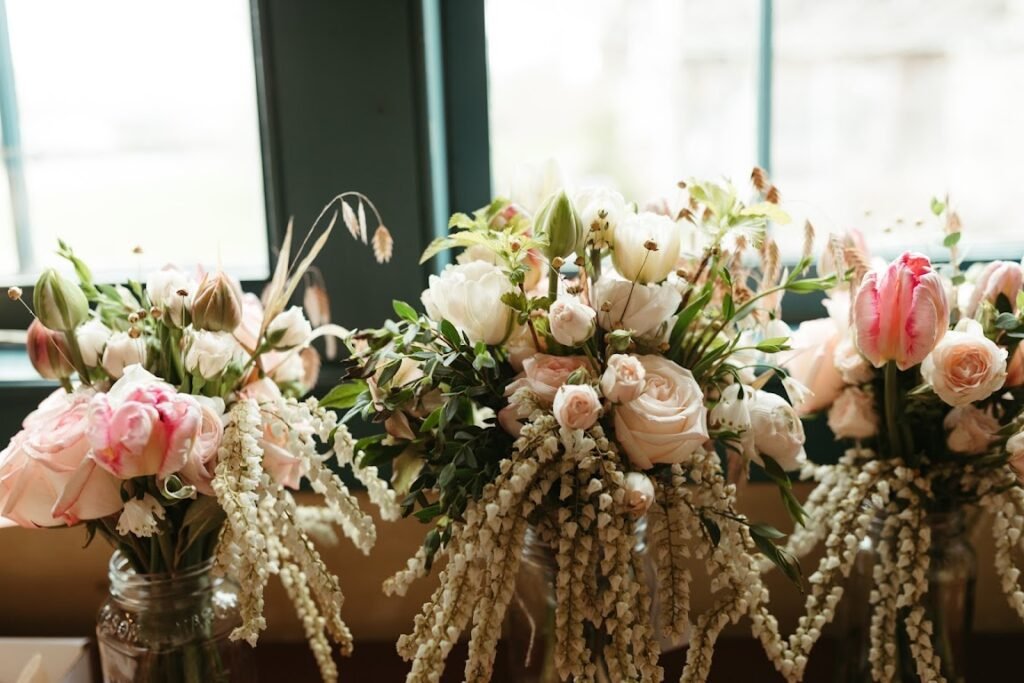 Frannie's bridesmaid bouquets were similar to hers, but smaller and simpler.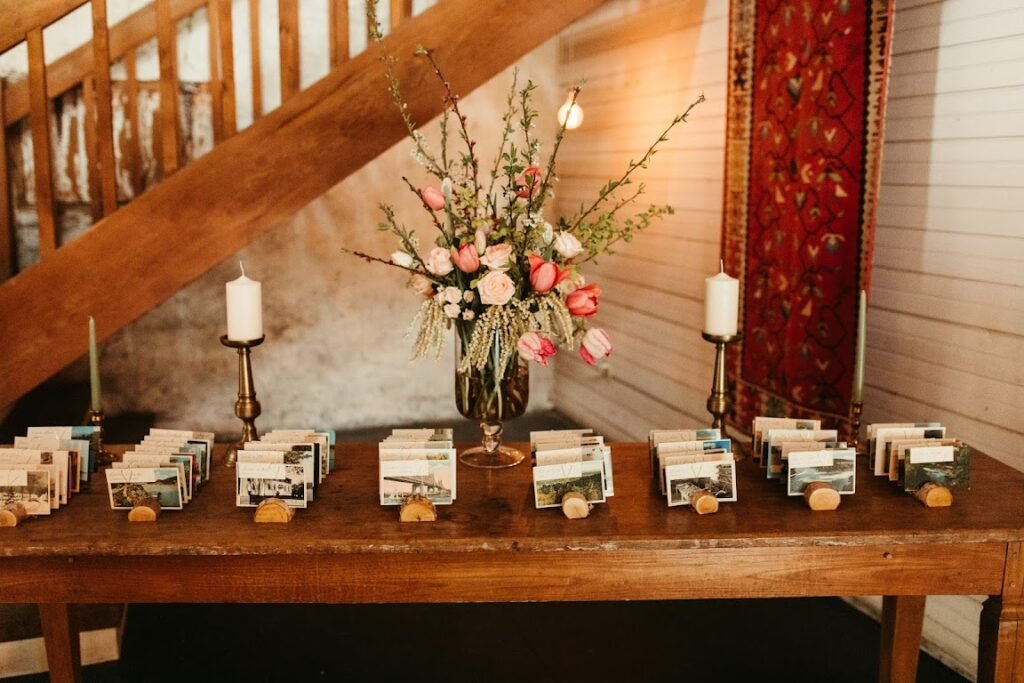 The larger arrangement I did featured quince branches, peach and plum branches, and more tulips and leucojeum.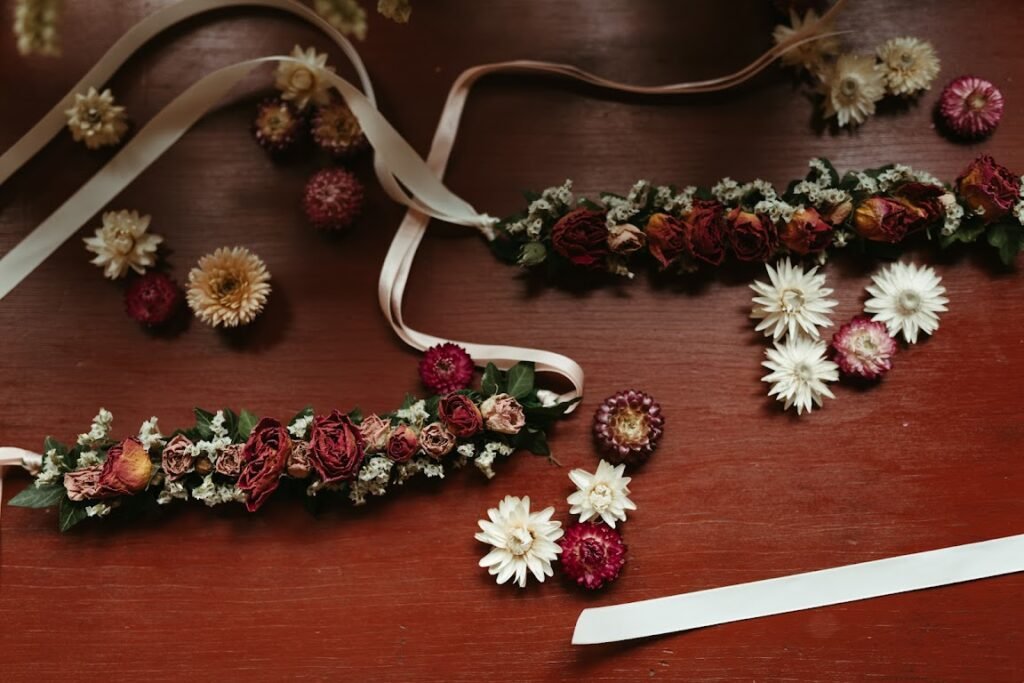 I used largely dried flowers to create the flower crowns for the flower girls, as well as for Frannie's hair piece (below.) Colby's boutonniere featured spray roses as well as the same flax seed heads and sea oats I used in Frannie and her attendants' bouquets.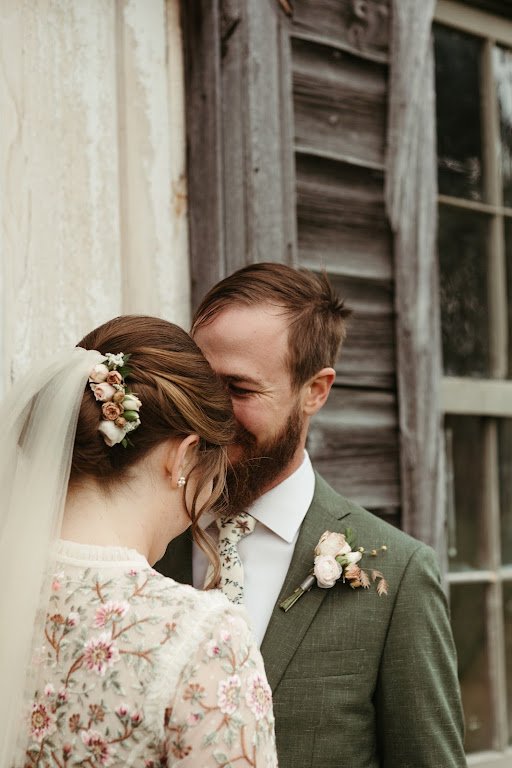 And finally, congratulations to the happy couple! The wedding was gorgeous, but now for the best part: your marriage!
---