Hot pink for a warm night in the Berkshires
Jane and Matt were married early June, but it was a hot day in Stockbridge and the peonies were blown wide open and gorgeous by the time I had everything set up. I loved that Jane and Matt picked all the pinks for their wedding flowers – this timed perfectly with peony season.
(You'll see in this entry that some of the pictures are by me, taken mid-day with full natural sunlight, and some by Rachel Leiner, photographer extraordinaire, taken towards the end of the day and obviously edited with her full expertise. I'll make it obvious who took what but wanted to point that out since the colors are fairly different in the various photos.)
Special thanks to Samantha of Kaleidescope Events, the planner! She and her team kept everything smooth! I also really enjoyed talking to the grounds set-up crew at Chesterwood Art Museum, Stockbridge. They gave me the low-down on the gorgeous, (and really big!) arch in the garden.
See what I mean about the peonies? If you get married in June at Chesterwood not only can you carry peonies in your bouquet and have them in your centerpieces, but peonies line the walkway. So gorgeous.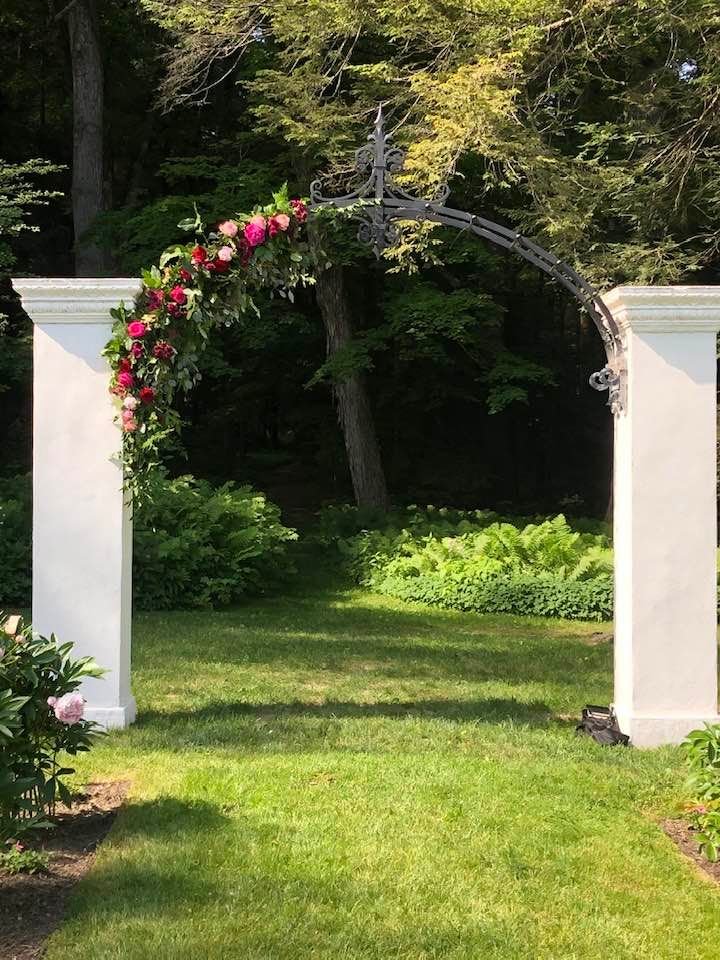 A side note for the gardening nerds out there: the groundsmen told me that the arch used to be covered in beautiful white clematis vines. So I guess in years past there wasn't that much for florists do to it as the clematis formed a beautiful backdrop. But then the clematis started looking rough and so they consulted clematis experts from England to give them advice about planting a new variety – and they learned that it wasn't the variety, but that the vine was in full sun that mattered. If you know anything about clematis you'd know that they like shady feet, and the base of this vine was exposed. So they decided to replant the clematis, but plant it on the back of the arch, which is less full-sun and also plant some big hosta near it to provide shade. Clematis geek-out over!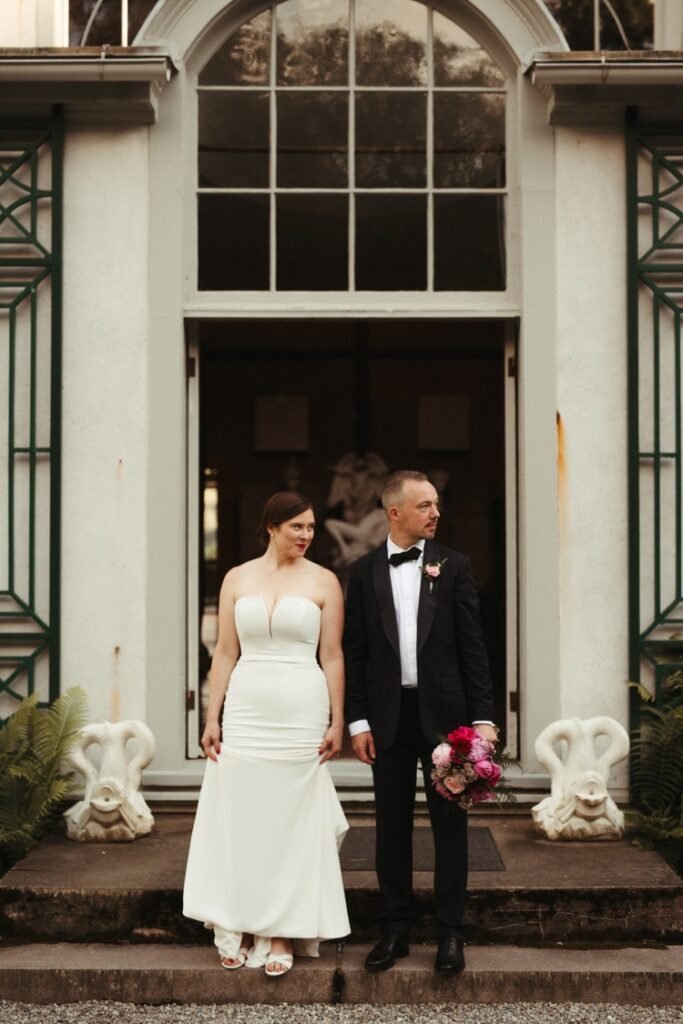 These two are pretty gorgeous, don't you think?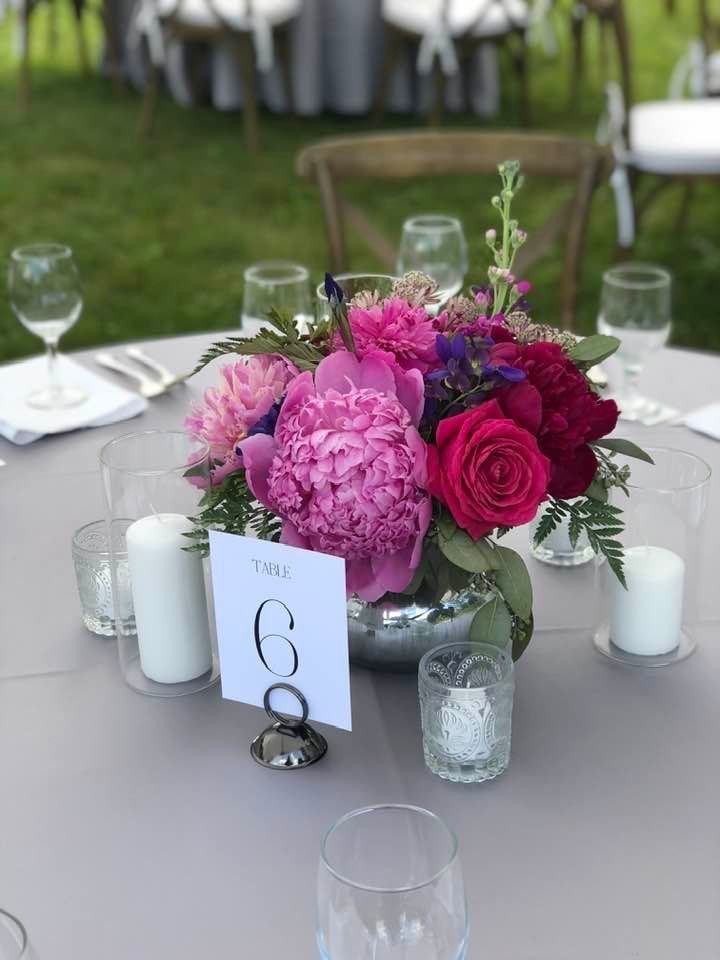 The peonies in the centerpieces smelled pretty amazing. I mixed in a few roses, some stock, purple Siberian Iris, some foliage – and it was très élégant!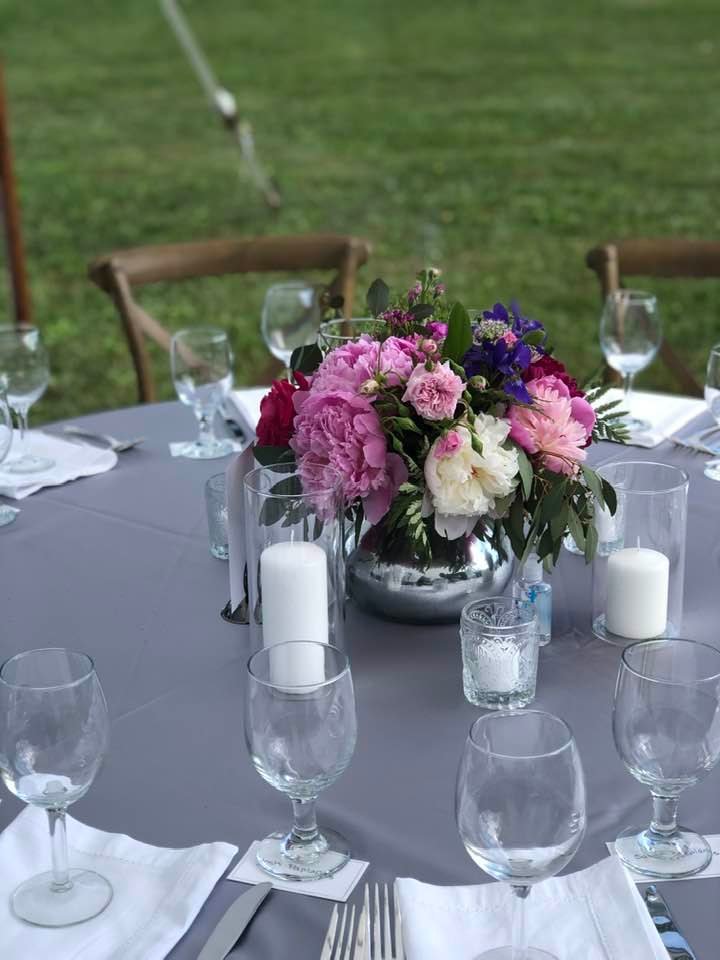 I have about 50 mature peony plants right now and have about 30 more that I should be able to harvest from this year as they are 3 years old…and planted 95 more this last fall so yes – it's safe to say that peonies are THE flower of early June for me. I spy a couple different varieties here: Shirley Temple, Bowl of Beauty, and an unnamed white variety that I brought with me when I moved from North Carolina – those peonies had been at our previous house for at least 25 years, but more likely 50! So I don't know their name but they are big, white, and bodacious.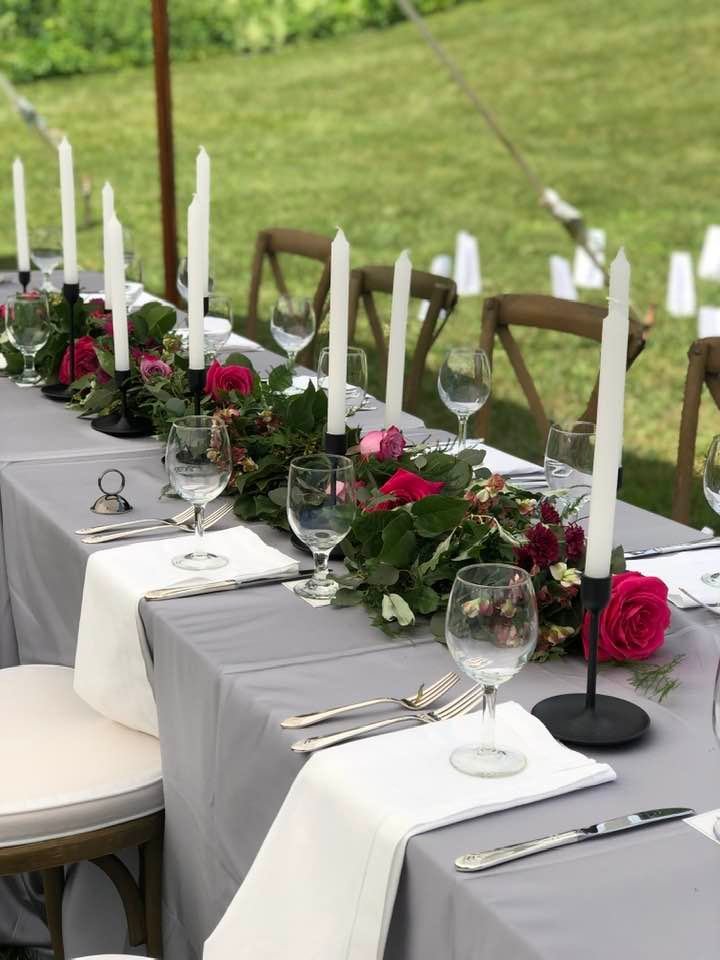 I really loved the simple, neutral color scheme that Jane and Matt chose. The grey and white linens complemented the deep pinks and greens of the flowers so nicely.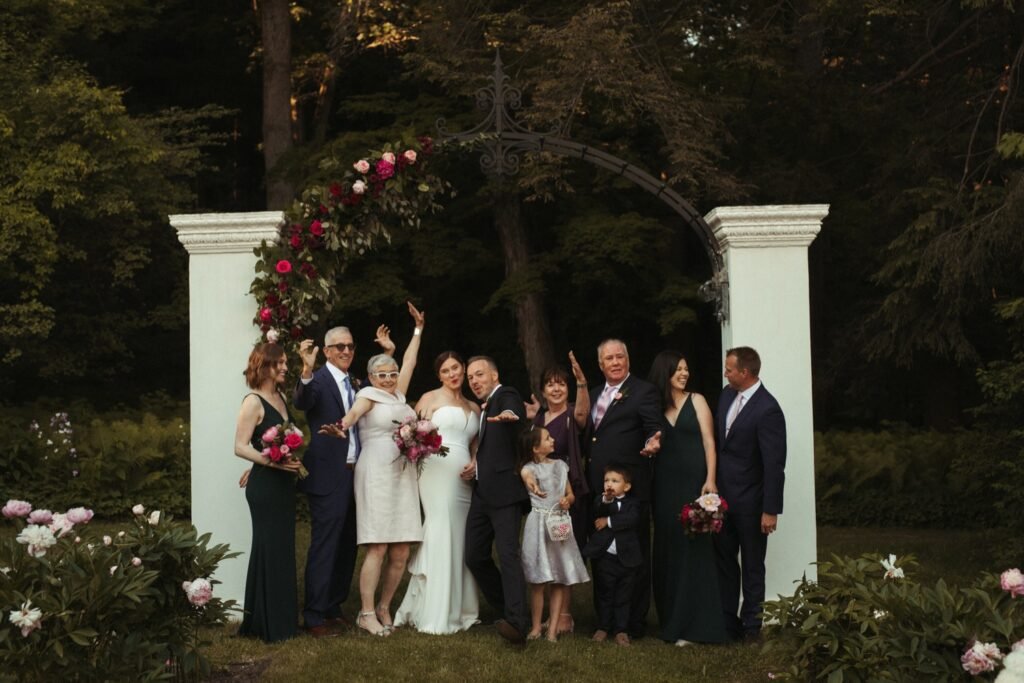 Congratulations to the happy couple! The wedding was gorgeous, but now for the best part: your marriage!
---