An elegant affair at Easthampton's The Boylston Rooms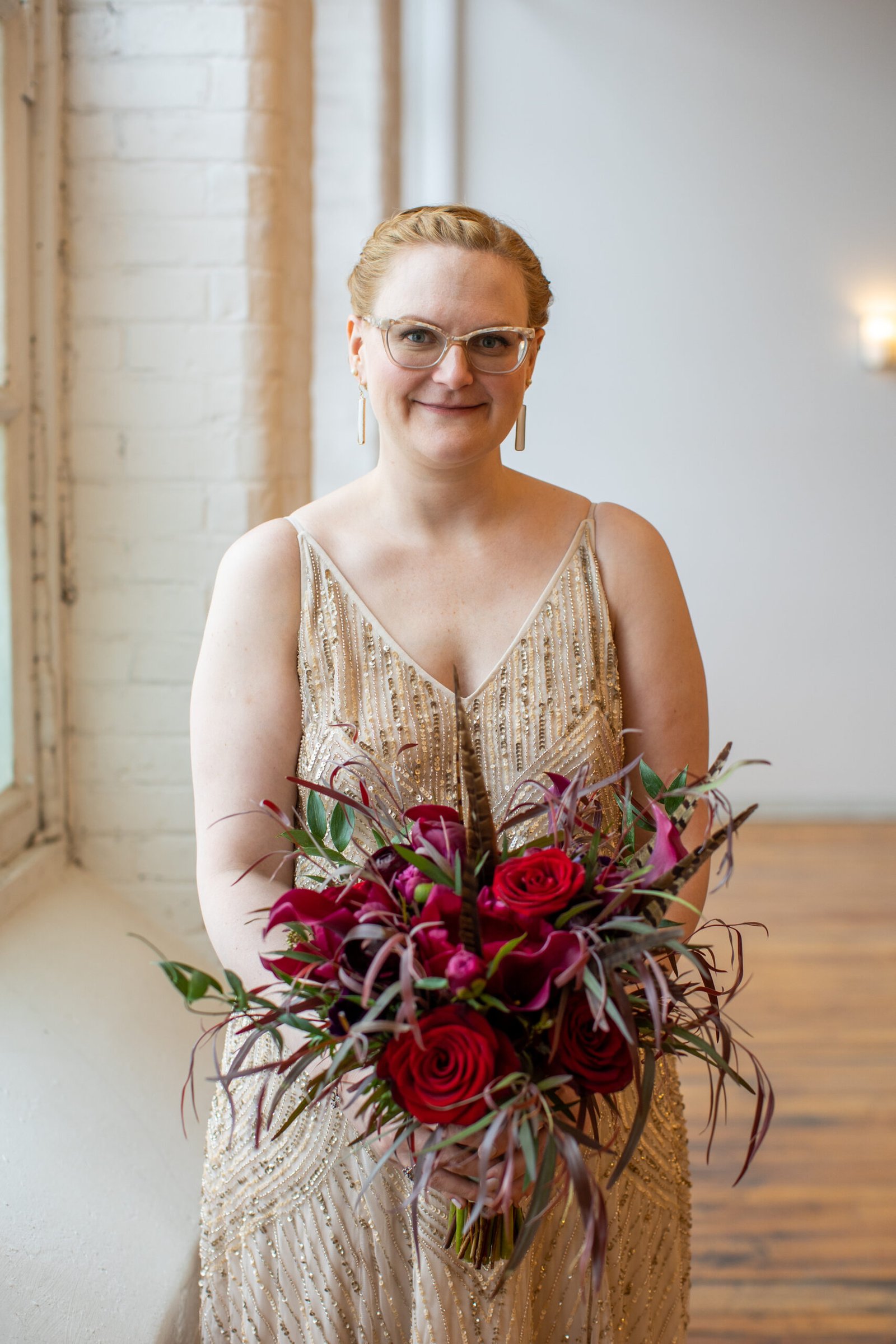 Brittany and Patrick's wedding was so personal and unique! They chose a turn-of-the-century (before last!) theme, and everything – from Brittany's gorgeous beaded gown to their flowers to their table decorations served up interesting details that went perfectly with the industrial chic of The Boylston Rooms.
All photos by Brooke Ellen Photography.
Brittany's make-up by Crystal Vazquez and Co.
Location: The Boylston Rooms, Easthampton, Massachusetts.
And flowers by me! Passalongs Farm and Florist.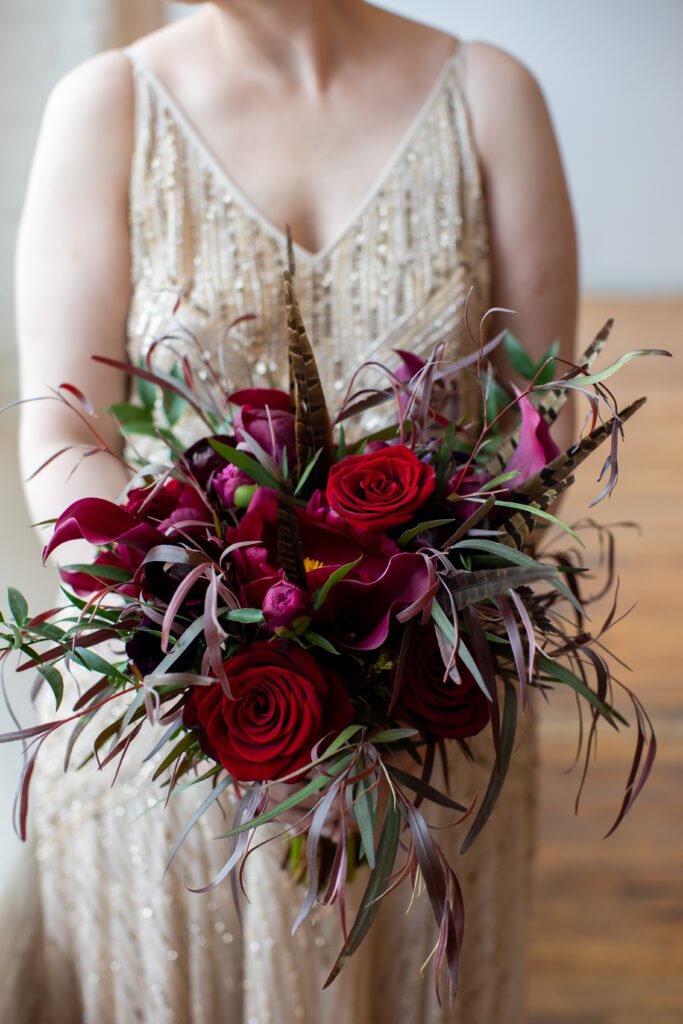 The couple were married the end of May and wanted primarily dark colors, so I used what I had growing here at Passalongs Farm – dark purple anemones, iris, hot pink peonies, burgandy ranunculus – with roses and calla lilies and dark eucalyptus and agonis as well as pheasant feathers, which added a unique and funky touch.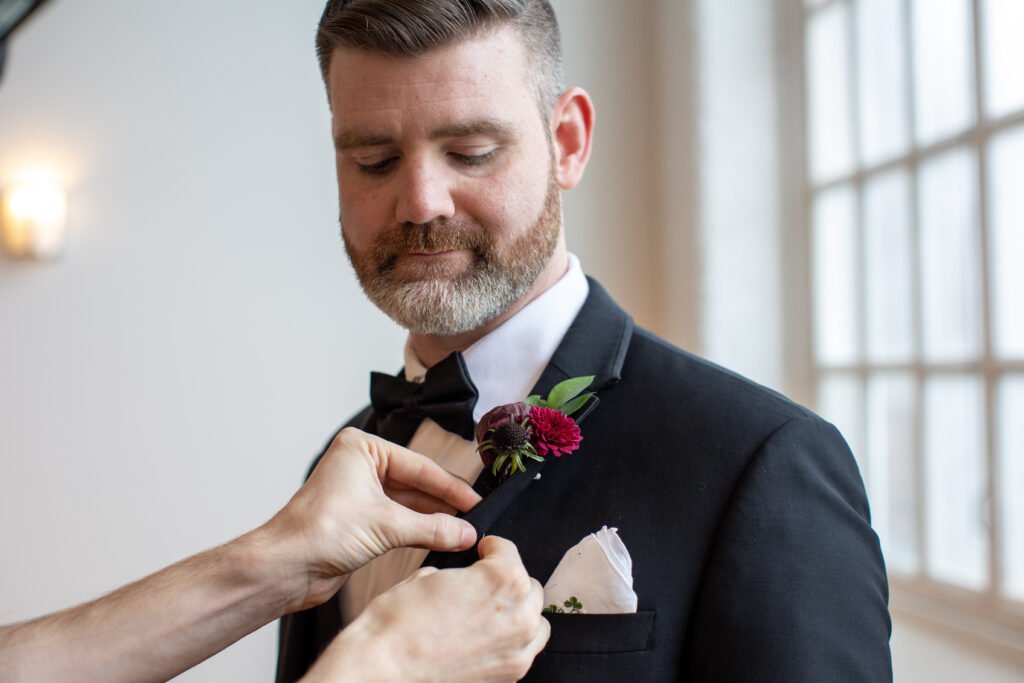 Patrick's boutonniere featured scabiosa buds and ranunculus, as well as agonis and and italian ruscus.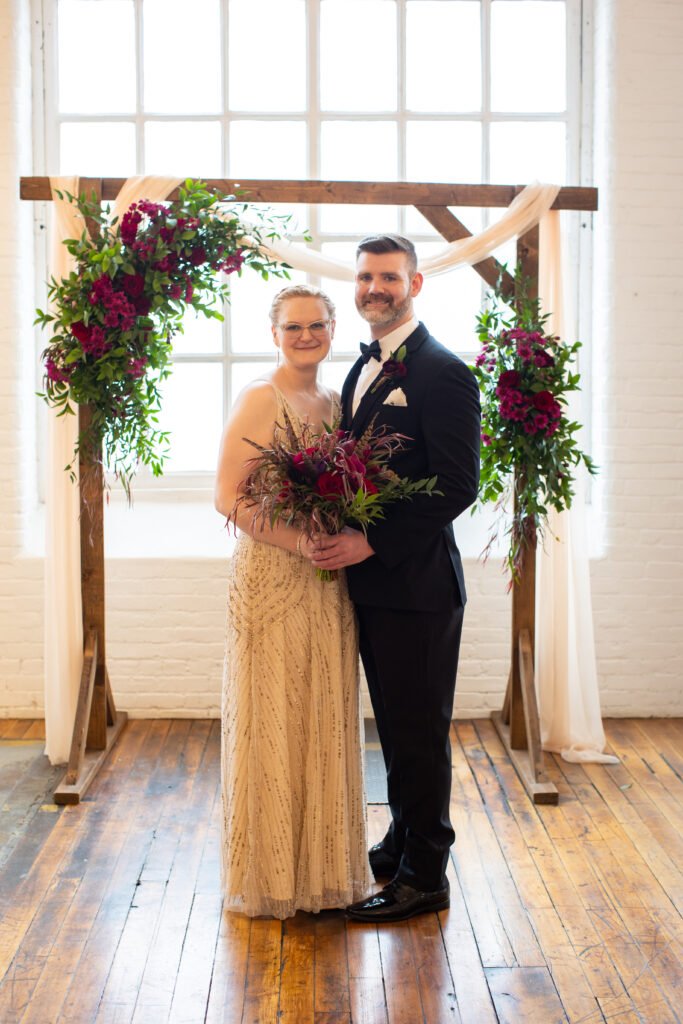 The arch was double sided and assymetrical. The windows at the Boylston Rooms always make my ceremony pieces look amazing!
Centerpieces were what I call an "eclectic vase assortment." These look great on round tables and long rectangular tables, including barn tables, and we can always add personal touches, like the amber vases or the mirror glass candles Brittany and Patrick chose, or fabric treatments like gauze or runners. As a grower sometimes I have only a few of certain flowers (like the funky Sicilian honey garlic in the taller container) or maybe short stems (like many of the anemones I grew spring of 2021) and this kind of centerpiece lends itself really well to these kind of bits and bobs. Each table ends up with a really unique focal point.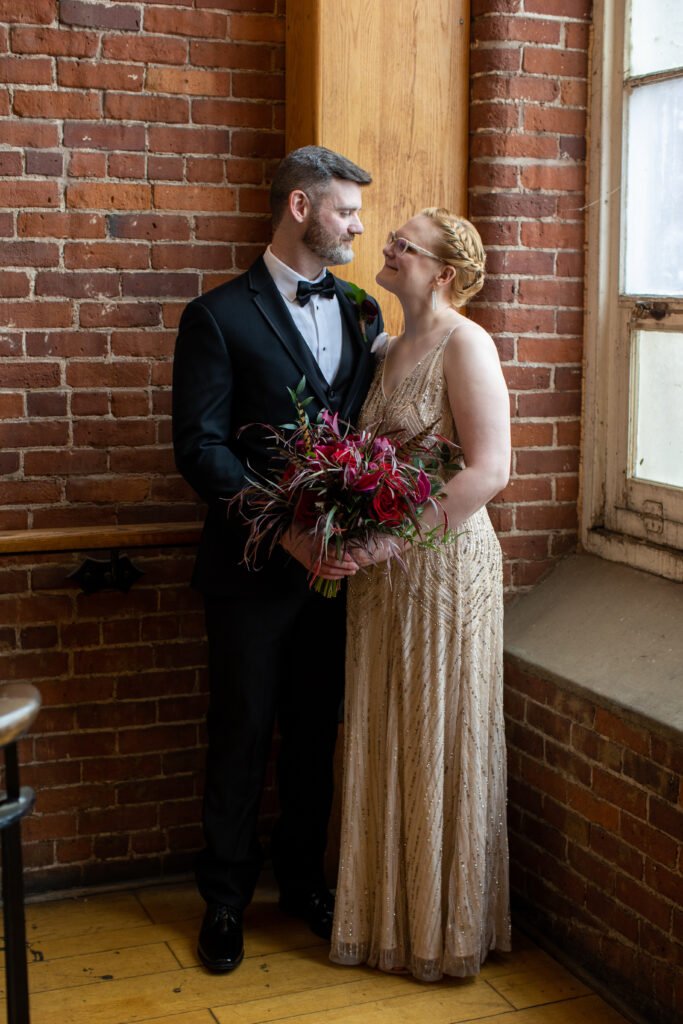 Congratulations to the happy couple! The wedding was gorgeous, but now for the best part: your marriage!
---