Sweet summer pastels at Valley View Farm in Haydenville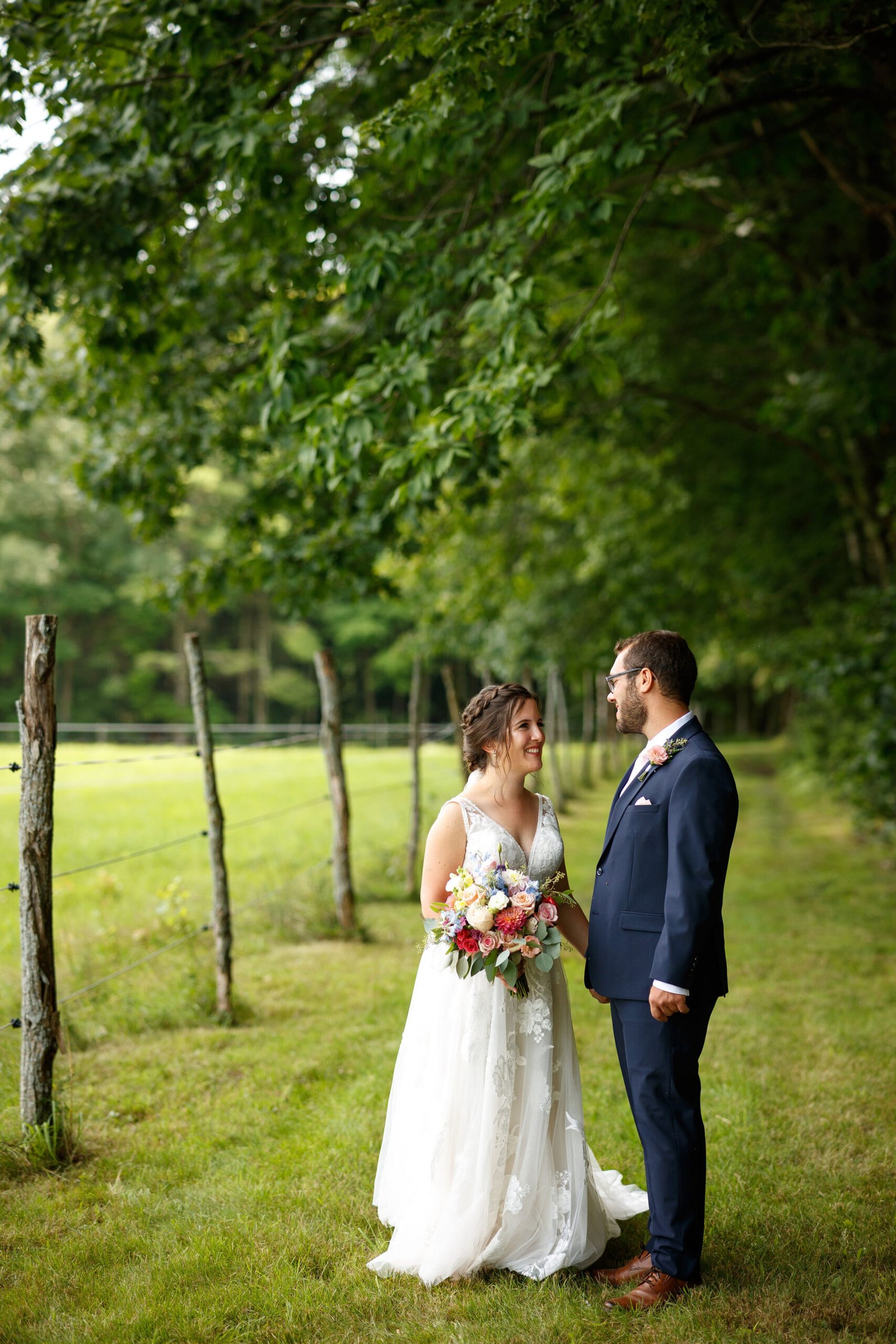 A beautiful day, beautiful location, and a beautiful couple!
Christina and Cameron were married at the peak of summer at Valley View Farm, in Haydenville, one of my favorite locations to flower! They wanted lots of colors – which I love – and lots of variety – which I also love – and as many locally grown blooms as possible – LOVE!
All photos of this wedding were captured by Matthew Cavanaugh Photography.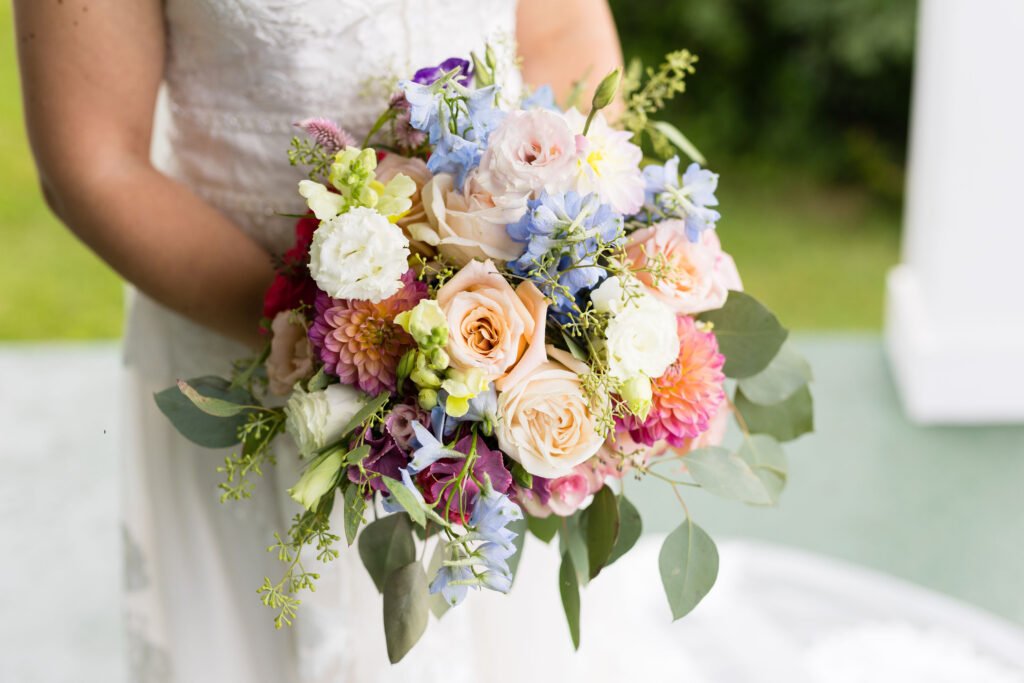 Christina's bouquet featured the very first of my dahlias, plus lisianthus, snapdragons, delphinium, celosia, and a few roses and eucalyptus thrown in for good measure.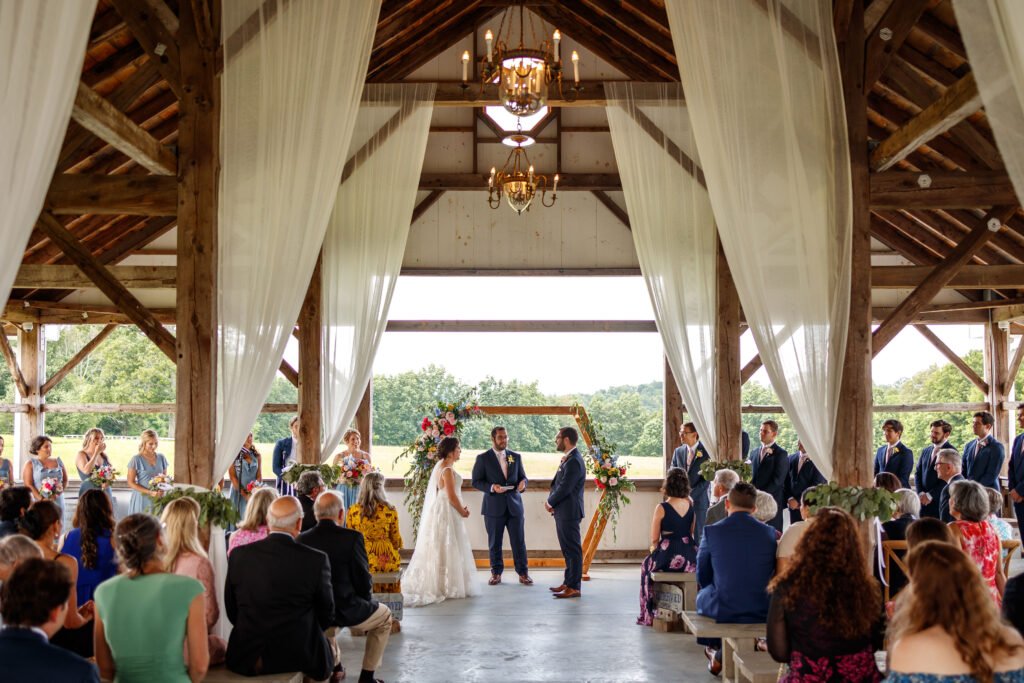 We built this custom hexagonal arch for the two of them – I love how this looks!
Bridesmaid bouquets were similar to Christina's, but smaller and a touch more simple. I feel like these dresses were made for the touch of light blue delphinium we added to the bouquets! Maybe bridesmaid dress designers should start calling the colors flower names? Just a thought…
The tables at Valley View are so amazing! They really look good no matter what you put on them. This centerpiece design is one I do often at that venue. I call it an "eclectic vase" design. Maybe it has another name? Anyway, as long as the food is plated (not passed, family-style) it's really perfect for this set-up since it's light, airy, casual, but really pretty. As a grower it also lets me use funky little flowers that I might not have a million of but which look great in these fun little containers. If you look at the vases on the far right and far left of this picture you'll see I used anise hyssop – the little purple flower with the pretty green leaves. It smells like licorice.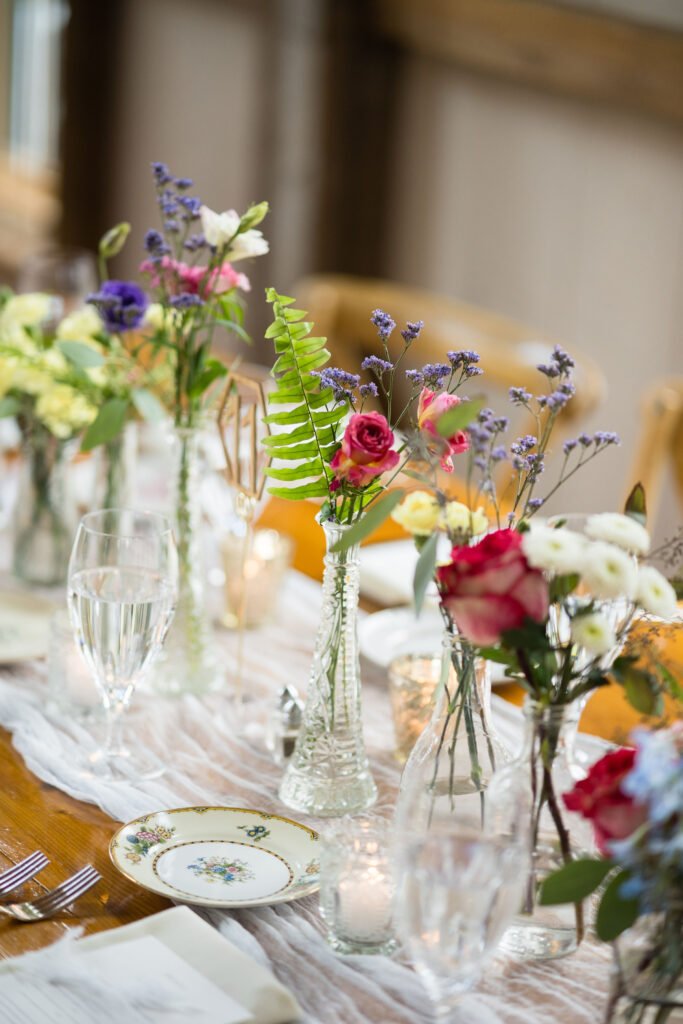 Christina and Cameron also worked with The Borrowed Teacup for their dishware. See that cute little bread plate? Vintage! Love it! The whole look was very much "old fashioned garden party." So sweet.
Congratulations to the happy couple! The wedding was gorgeous, but now for the best part: your marriage!
---