Jewel-toned Florals for a Sultry Summer Evening at Montague Retreat Center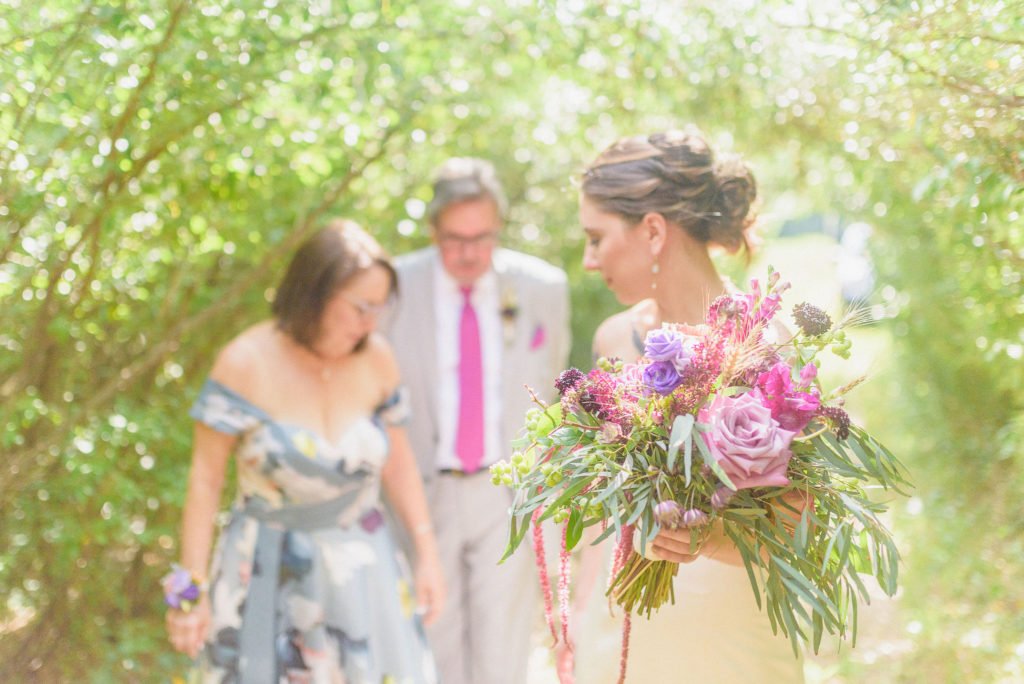 When I arrived at Montague Retreat Center to drop off the flowers for Julia and Doug's August wedding I was worried about rain. The forecast called for the kind of brief, but intense thunderstorms that happen a lot in New England in the hottest and most humid part of summer, and while I can set up an arch installation inside as well as out – there was no arch inside the venue.
A couple of texts and phone calls later and the call was made: we're doing it outside.
Photos of Julia and Doug's wedding: Kissick Weddings.
Location: Montague Retreat Center, Montague, Massachusetts.
Planner: Events by Pamela Joy.
And they did!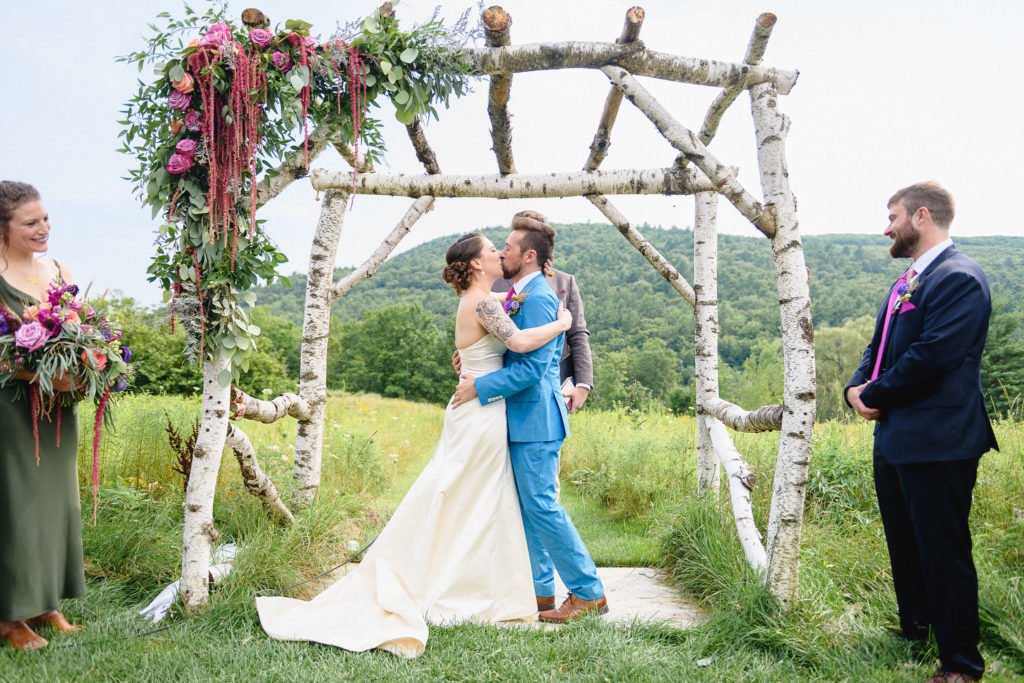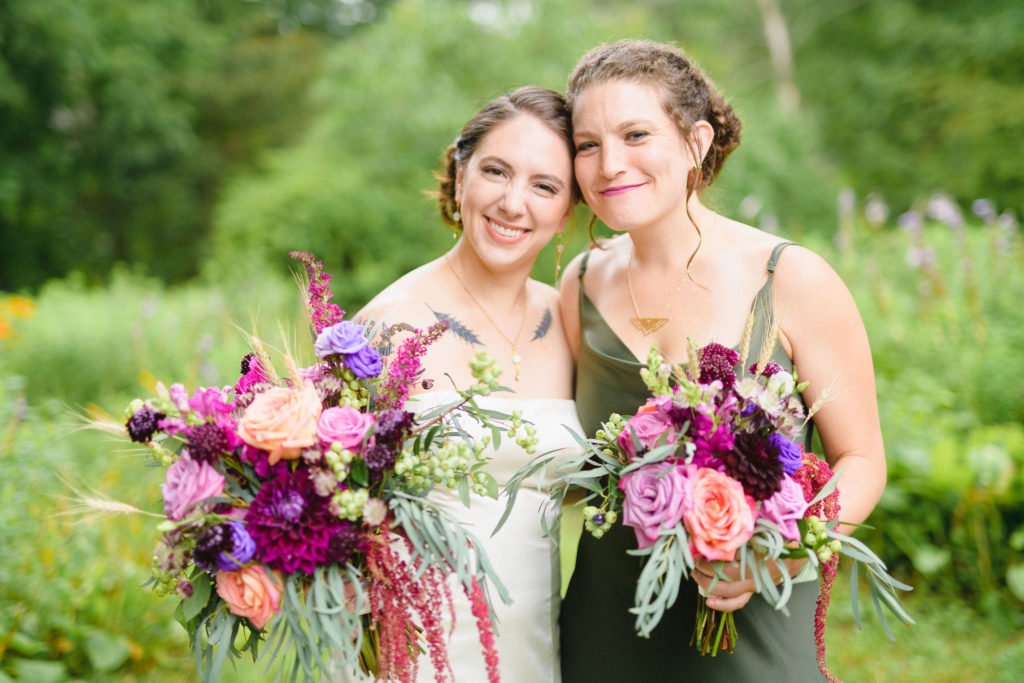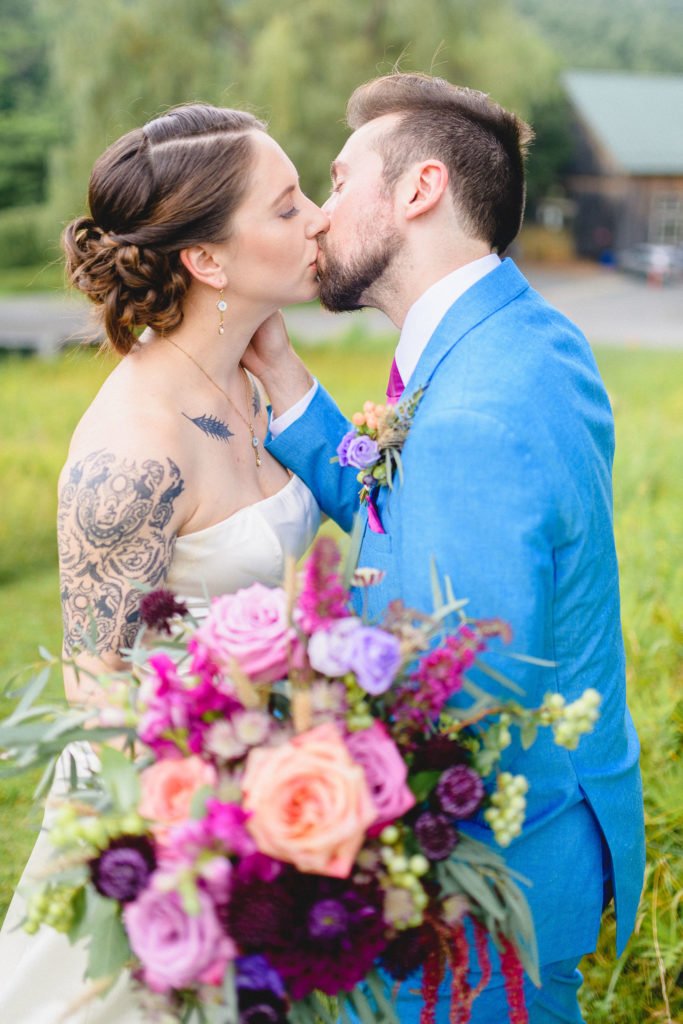 ---