Black and White and Stylish All Over, The Boylston Rooms, Easthampton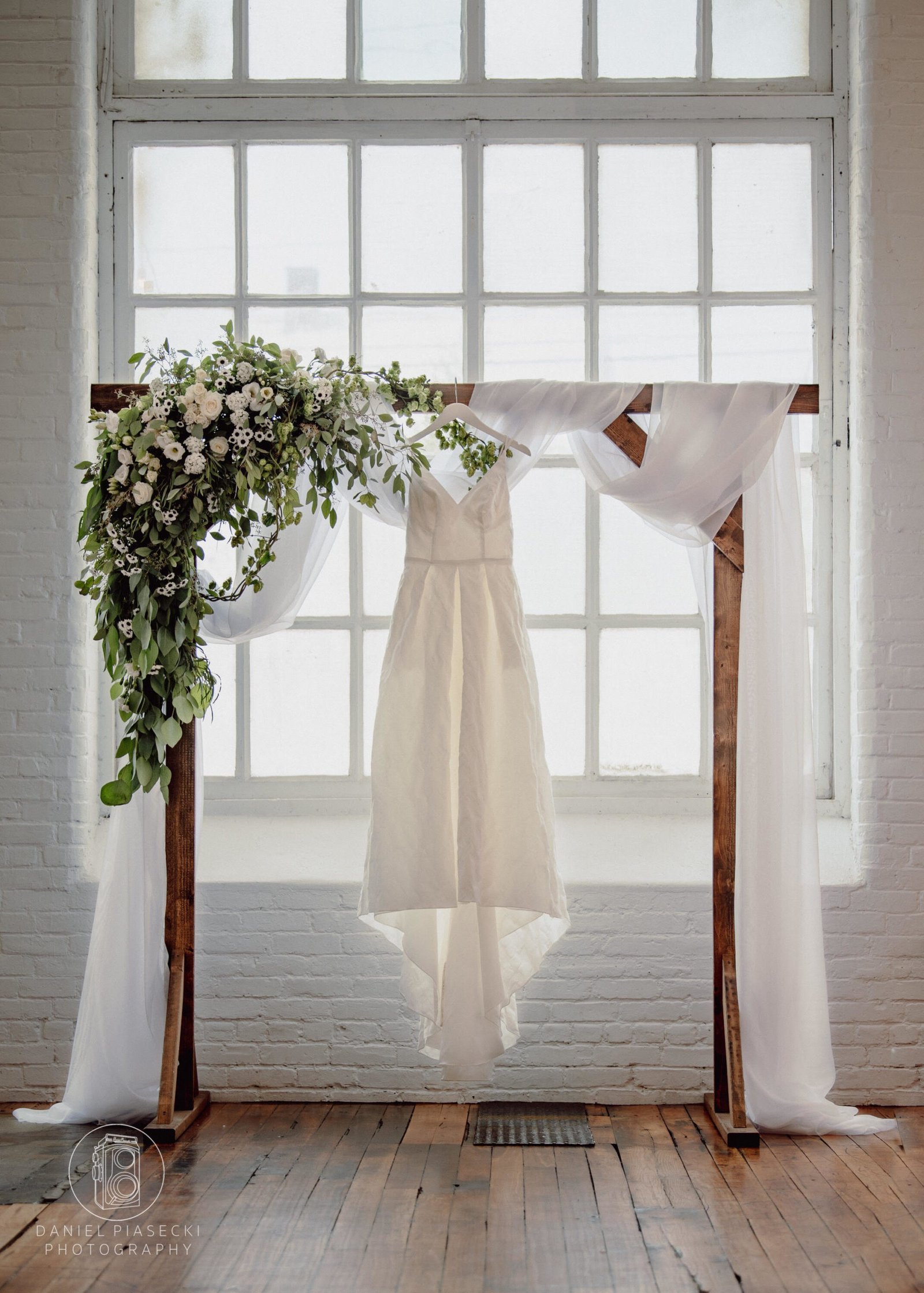 Sometimes couples want all the colors, all the flowers, and all the decor, and sometimes they want something more understated. Classic, even. Rachelle and Eric's wedding at The Boylston Rooms in Easthampton was a great example of simple, but gorgeous and effective styling. Keeping it simple allowed the industrial chic atmosphere of the venue to be front and center, or rather, front and center, but behind the bride and groom!
All photos are by Dan Piasecki Photography.
Location: The Boylston Rooms, Easthampton, MA
The Boylston Rooms is situated in the Keystone Building, one of Easthampton's renovated (and in process) mill buildings. Funnily enough, my first connection to The Boylston Rooms was volunteering for my friend Stan's goat yoga classes, which he holds for charity, and which Keystone hosts. Baby goats are really fun and cute but someone's gotta clean up the pee!
Anyway, The Boylston Rooms' rooms are twofold: one, smaller (though still plenty large) room with giant windows, tall ceilings, white walls, and an astonishingly beautiful highly finished old wooden floor, and a second larger room with possibly even higher ceilings (?) and an industrial chic feel. Both of these spaces have a lot of personality, but also serve as a blank slate, so couples can do as much decorating – or as little – as they want.
Rachelle and Eric's choice was to go for simplicity…and it really worked.
Rachelle and Eric wanted white flowers with pops of black, lots of foliage, and hops in their wedding florals as Eric is a big fan of craft beer. Luckily, by late July my hops are usually ready to harvest for floral purposes, although for this particular event I had to head on down to Pioneer Hops to source some as we had a long, cool spring and my hops were taking their time.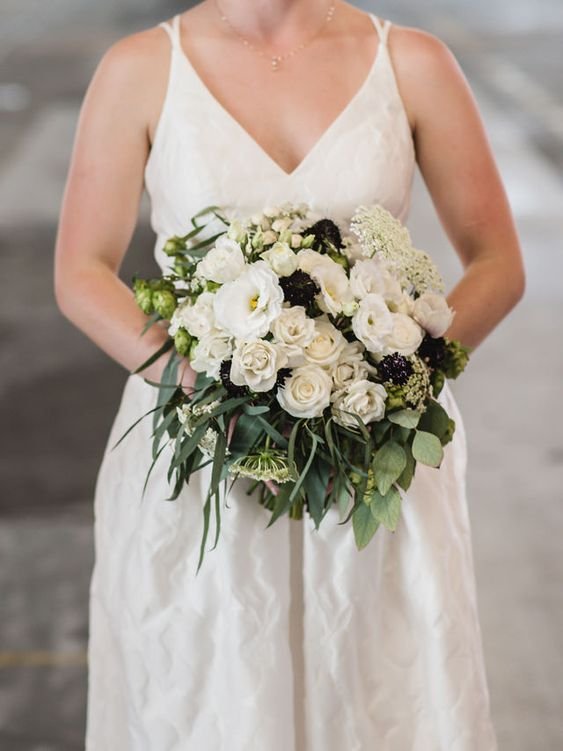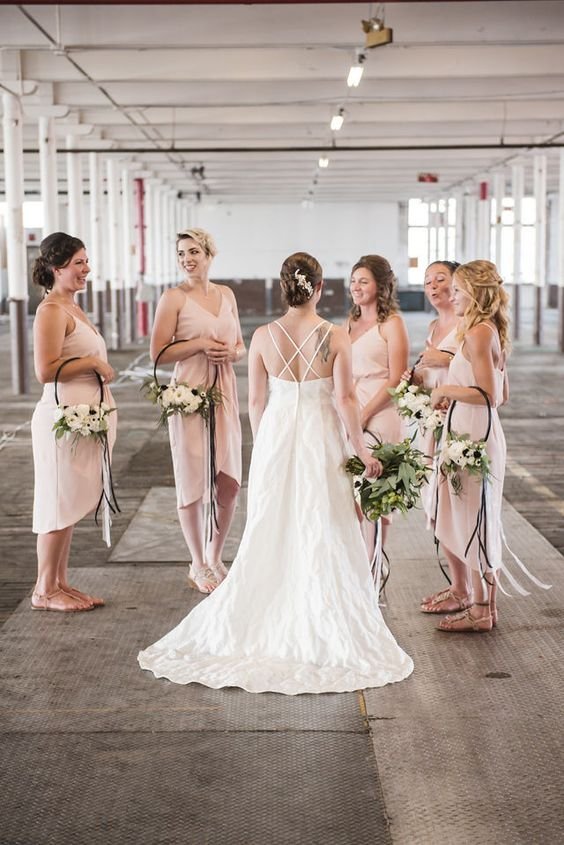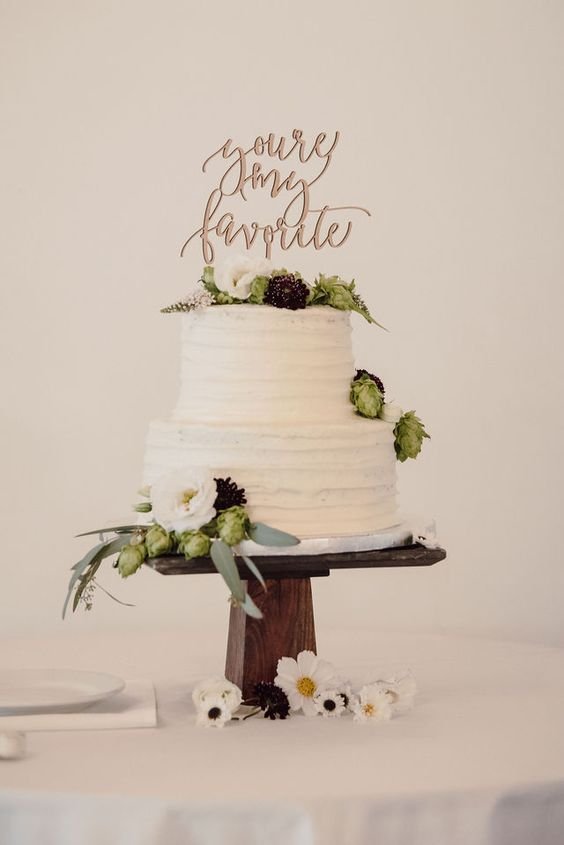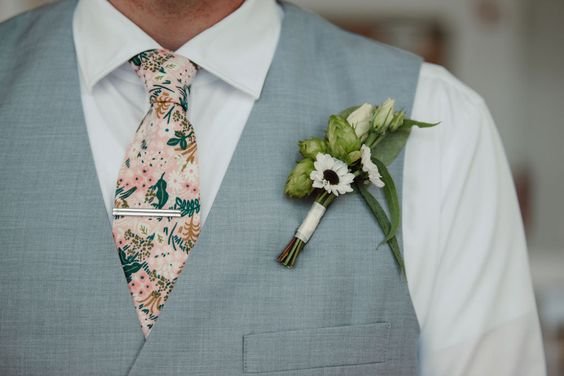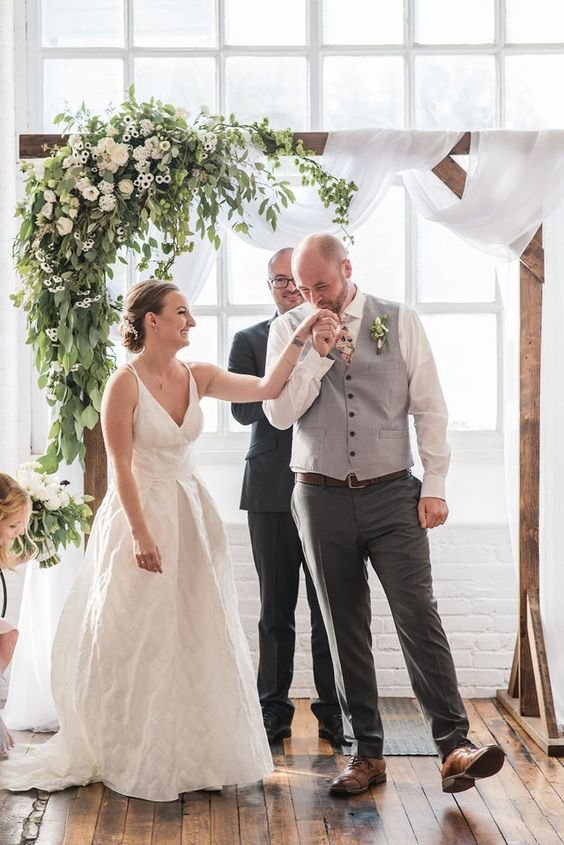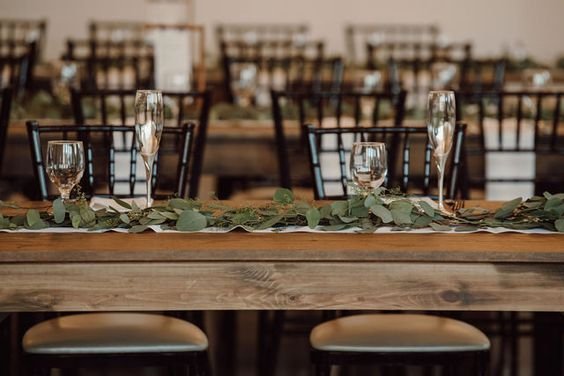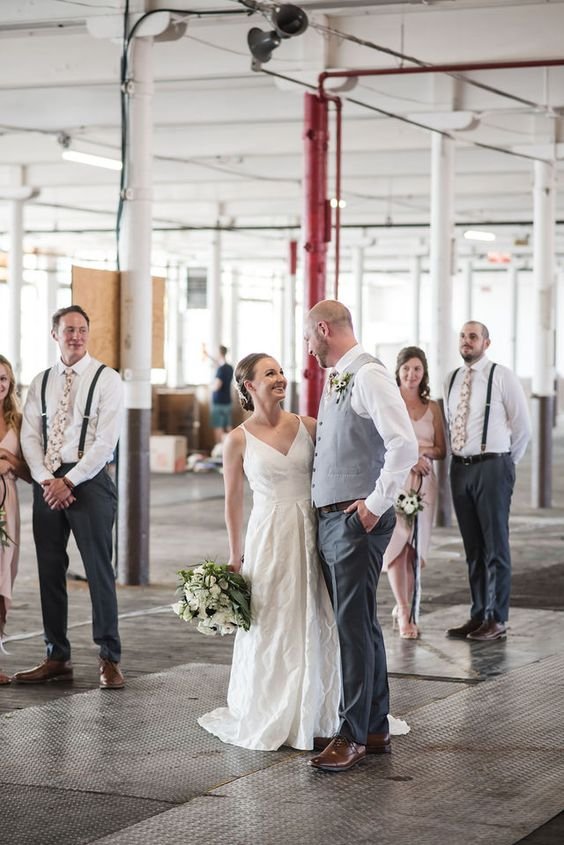 ---