Each married their favorite person: an early summer wedding at the Boylston Rooms!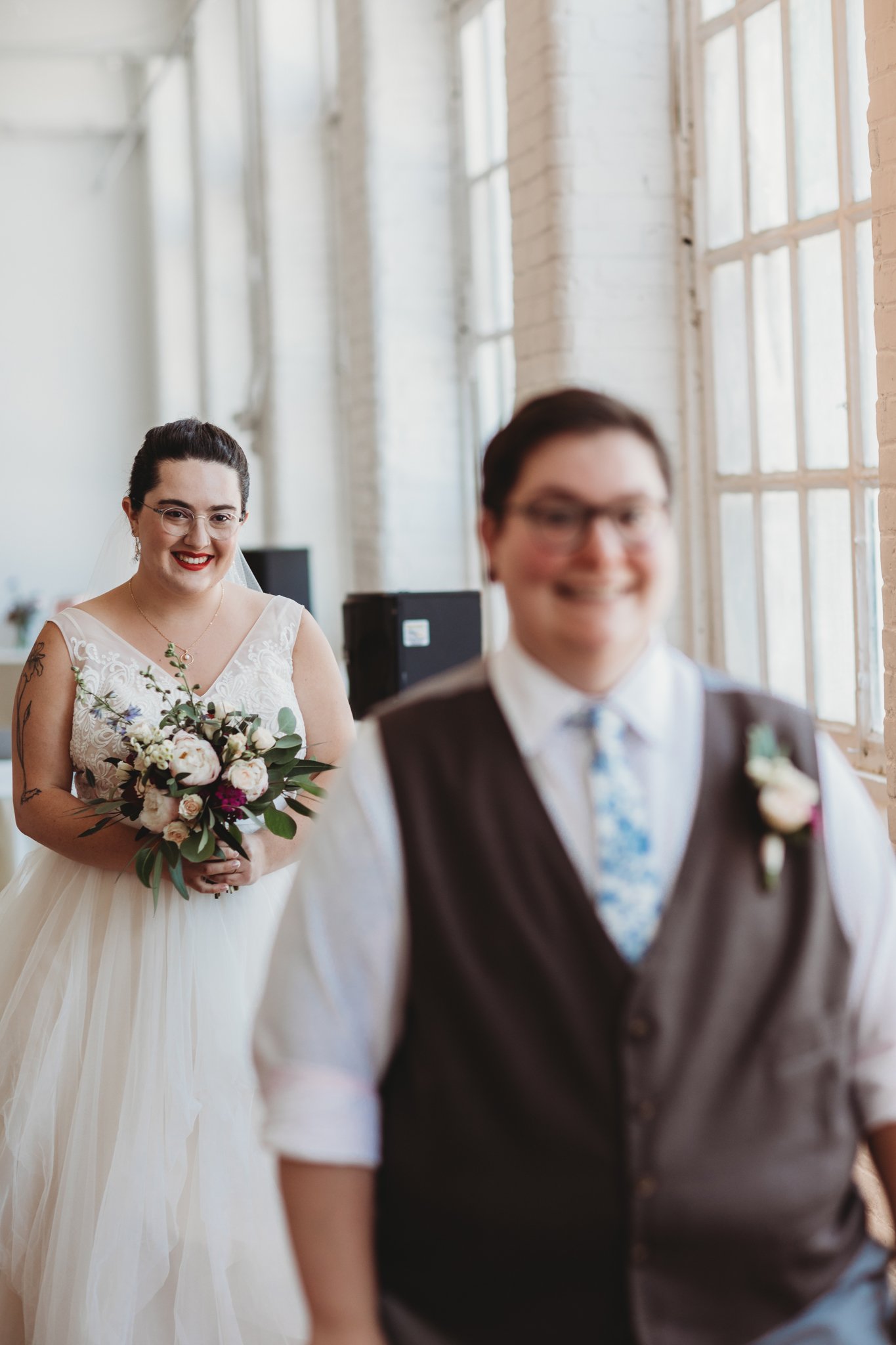 Jules and Rachel are adorable. Their instagram feeds (because yes, I'm a follower!) read like mini love letters to each other. So of course their wedding was equally as adorable and personal! I quite literally squealed when I saw the photo album West on Jade sent over – every single picture of them is ridiculously cute, just like they are.
Location: Boylston Rooms, Easthampton, MA. June.
All photographs by Juliet Cannici of West on Jade Photography.
Their florals were simple: a bouquet for Rachel and a boutonniere for Jules, a few DIY buckets that their family and friends used to decorate their hand-made chuppah, and some small centerpieces for the tables – but they also chose 3 hanging floral chandeliers, which were so fun to make! The ceilings are so high at Boylston Rooms and the light so beautiful that the hanging installations made the space extra special.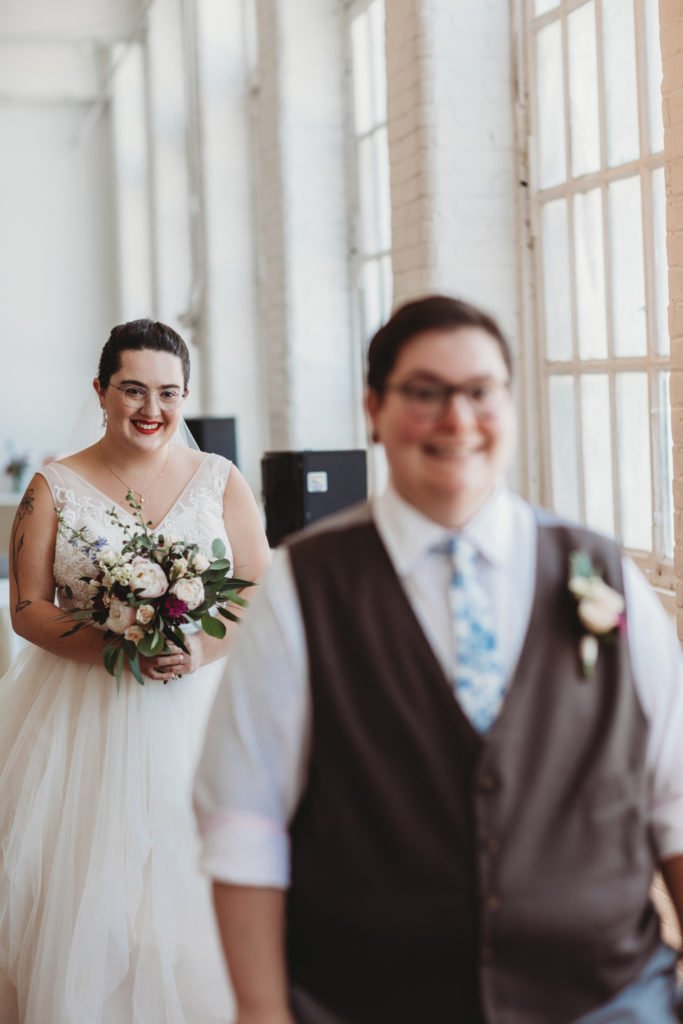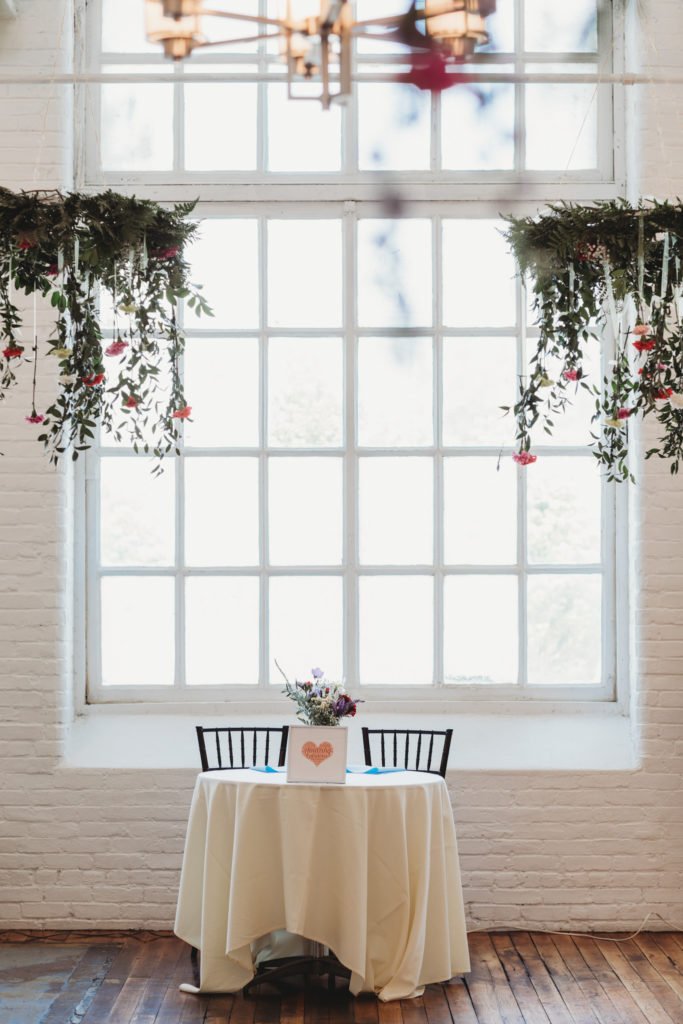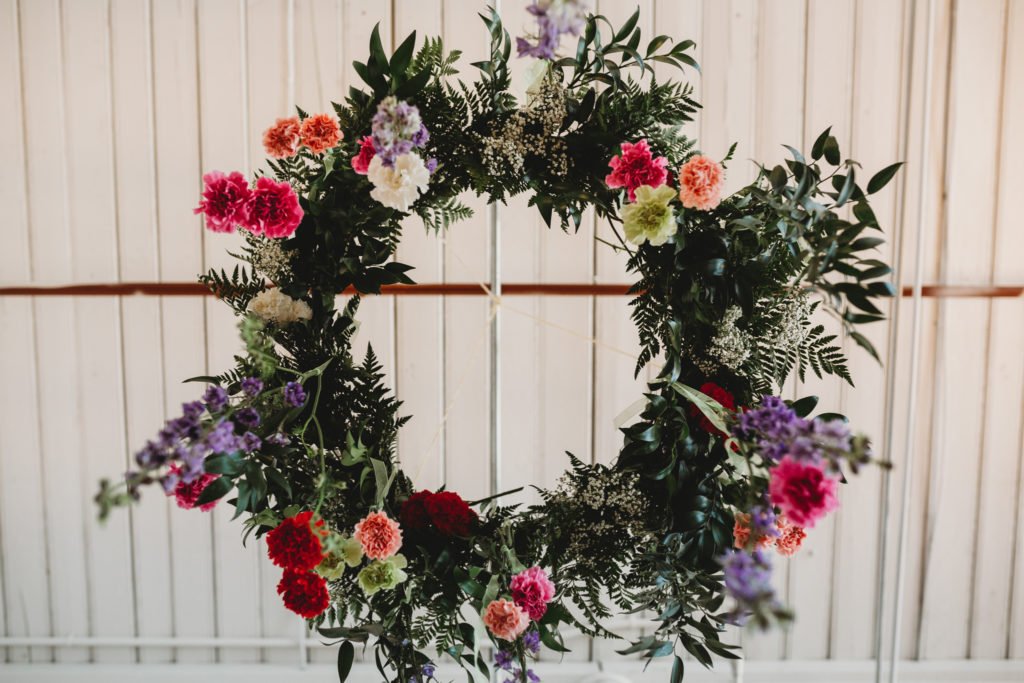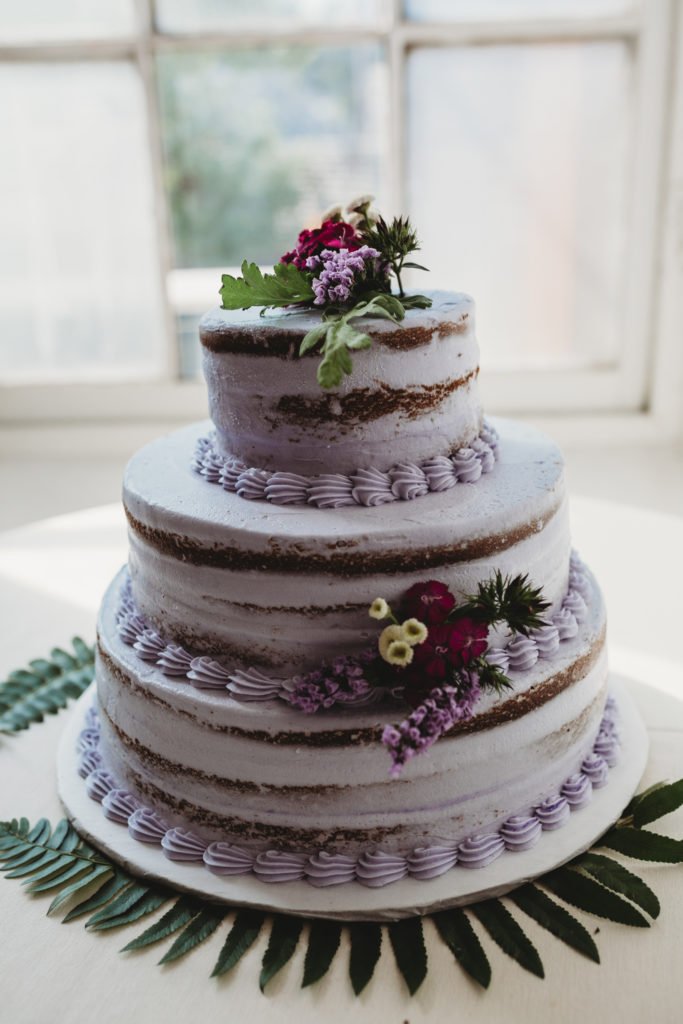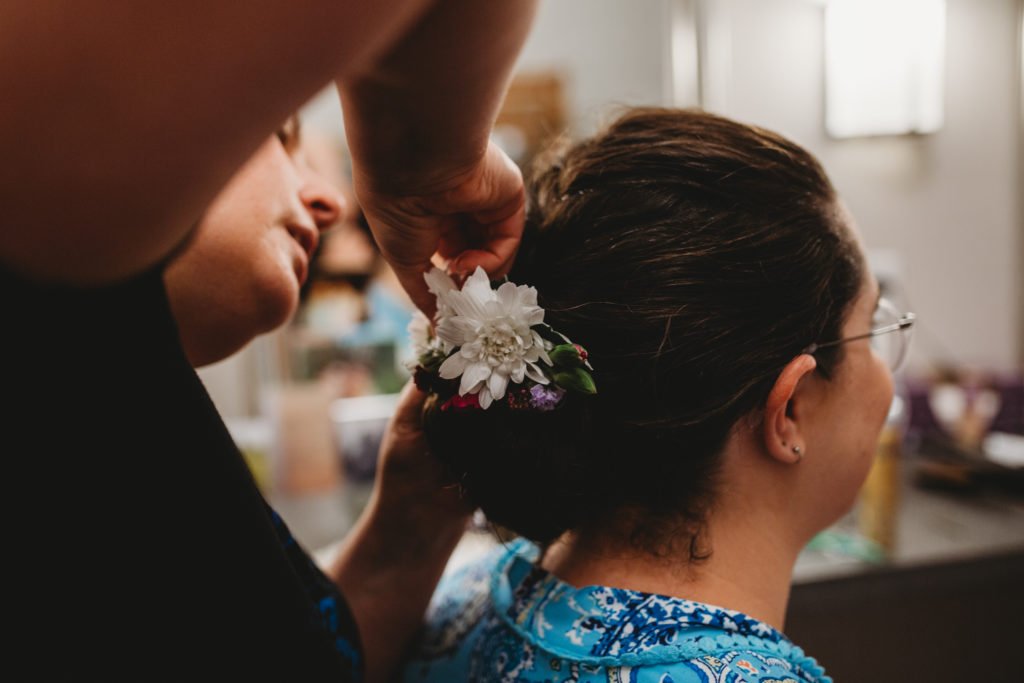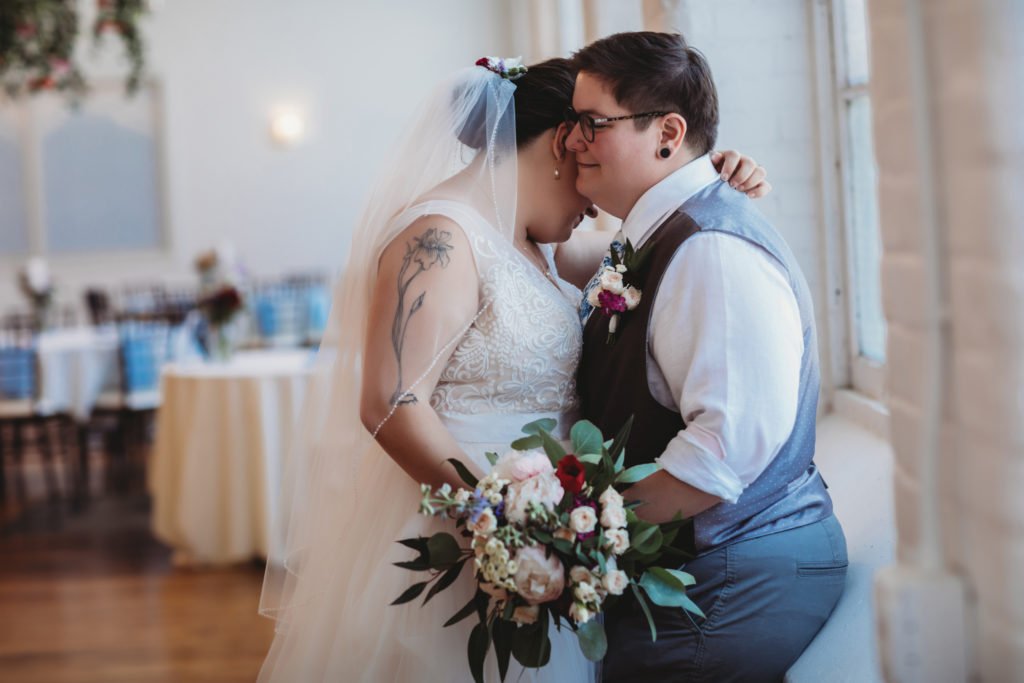 ---