Winter wreath workshops at Passalongs Farm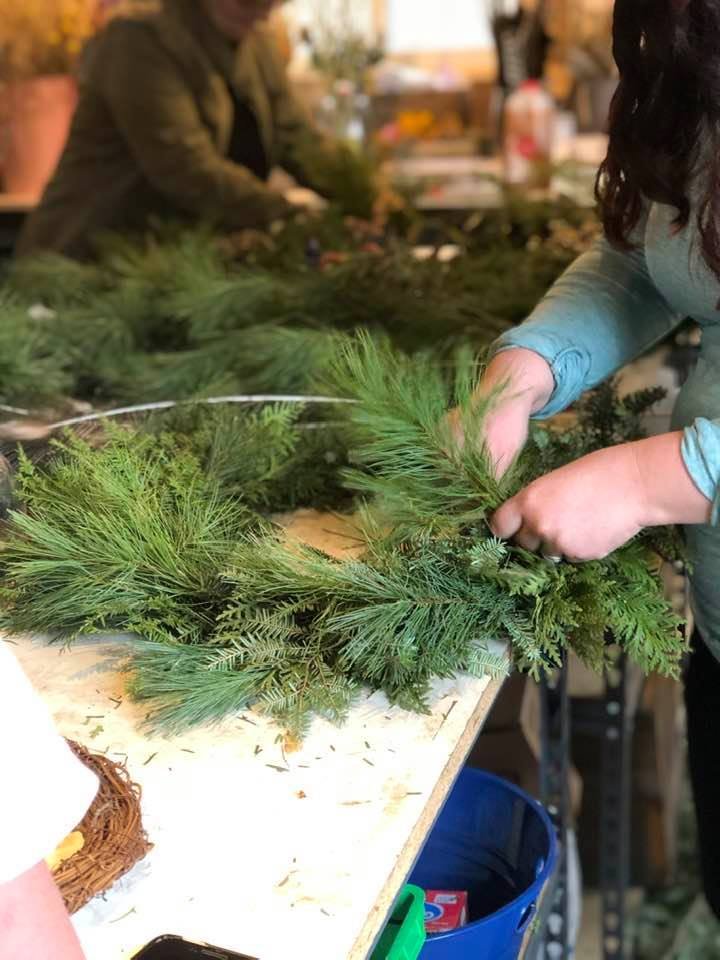 I started hosting wreath making workshops about 4 winters ago and they are now one of the things I look forward to the most all year! It's so fun to see folks take my simple instructions and make amazing, truly one-of-a-kind evergreen wreaths.
Here's how it works:
I provide: a grapevine wreath, clippers, wire, and a wide assortment of seasonal evergreens, berries, sticks, dried flowers, foliages and grasses, as well as other ephemera I might find in my travels (mushrooms? lichen? acorns? and of course, pinecones!) as well as a simple lesson in hand wiring a wreath, and then you use your imagination and creativity to create your own special winter creation.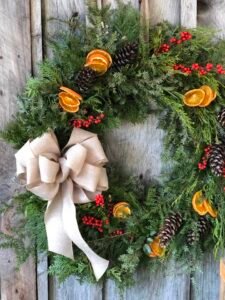 Oh – and did I mention that I will make you a bow if you want one? Because I have all the ribbon and I make a mean bow.
For 2022 I'm offering 8 sessions, Nov. 19- Dec. 4. All will be held outside, under the pavilion next to my studio, rain, snow, sleet, or shine, but let's hope for shine. If you and your friends and family want to schedule a private workshop, please contact me! I'm happy to host a more personal get-together.
To learn more and to register, please visit the WORKSHOPS section!
---