Seasonal summer flowers for a New England summer wedding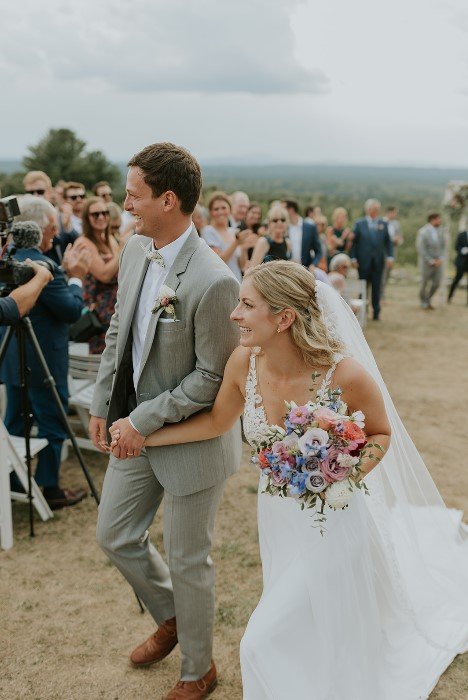 I've flowered a couple of weddings at Fruitlands so far, and each seems to be at the peak of summer. The warmest days, the peak of summer flower harvest, and always, always, that beautiful view of the hills of central Massachusetts from the ceremony spot in the meadow.
As mentioned, the location of this wedding is the grounds of Fruitlands Museum, Harvard, Massachusetts.
All photos are by Fergie Medar Photography.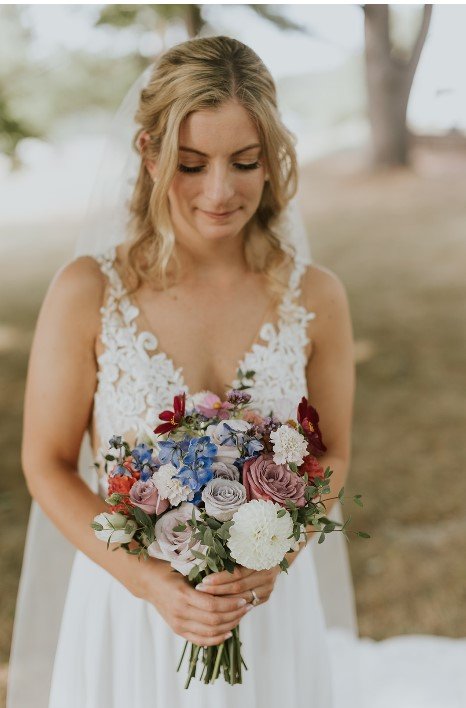 Colleen's bouquet was pinks and light purples and whites – really perfect for peak-summer flowers. You can see a few roses in her bouquet, but I also used dahlias, scabiosa, delphinium, lisianthus and cosmos. I am always about the variety when I'm designing bouquets or any other flowers. Variety and seasonality.
I love how Colleen's bridesmaids are all wearing varied shades of green. It looks so fresh. Their bouquets were similar to Colleen's in style and color, but smaller and simpler.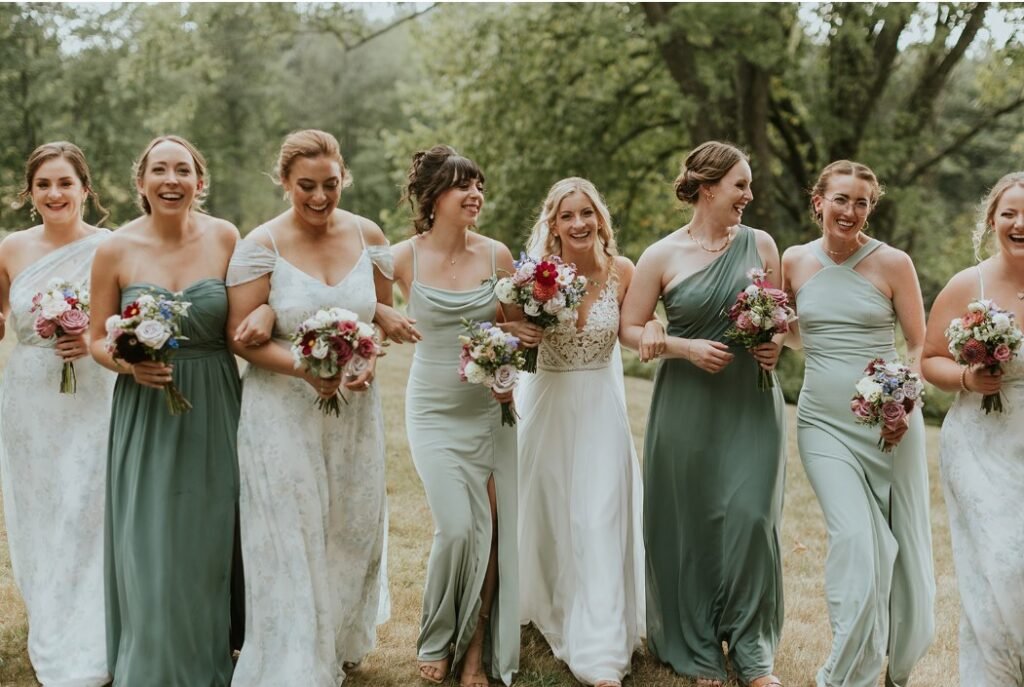 Colleen and Joe rented my birch chuppah and with my husband as my assistant, we created a foliage and flower installation to decorate the front. Of course, the installation was foam free, and when we dismantled the chuppah we took the whole installation back with us and dismantled it – the flowers and foliage went to the compost pile, and the chicken wire was saved to be used another time. This is something that's really important to me – less waste, less plastic, and re-use whenever possible.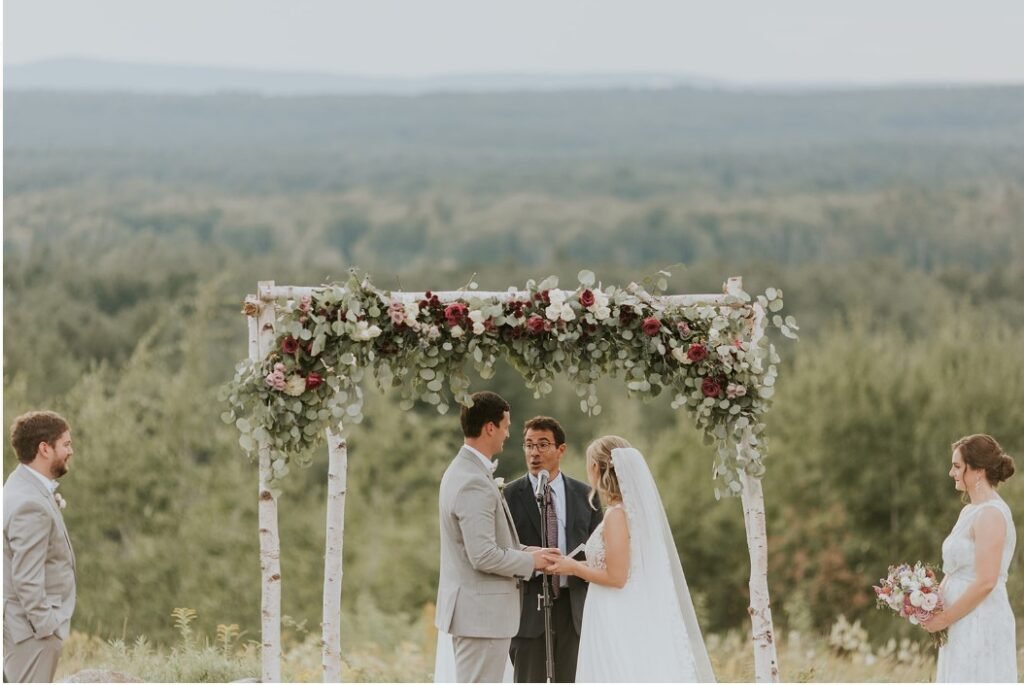 The couple's sweetheart table featured a low box centerpiece that was mostly dahlias. August is the beginning of dahlia season in New England and when I have them, I use them!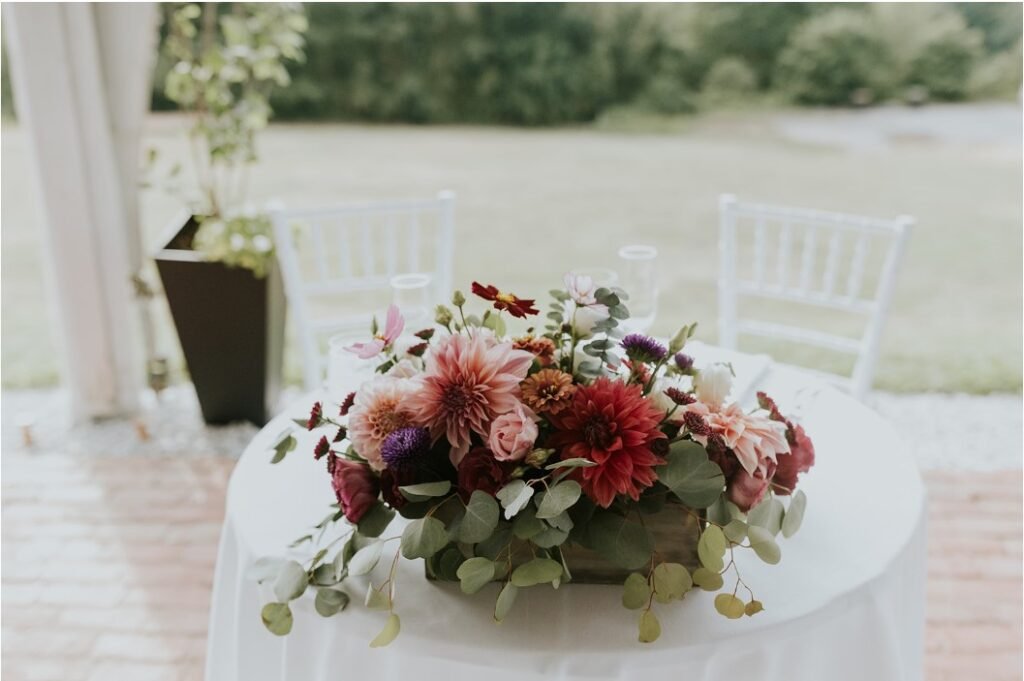 Centerpieces for this wedding were what I call the "eclectic vase centerpiece." I do this centerpiece a lot and I think it looks great at almost every venue. It's also a pretty easy centerpiece to pull off if you are buying DIY buckets from me.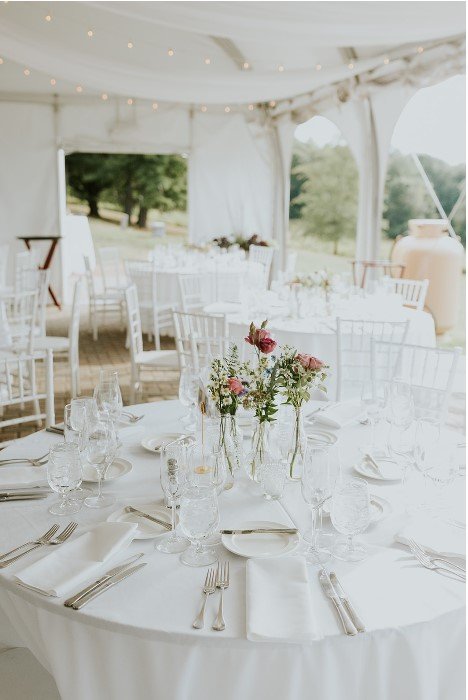 And finally, congratulations to the happy couple! The wedding was gorgeous, but now for the best part: your marriage!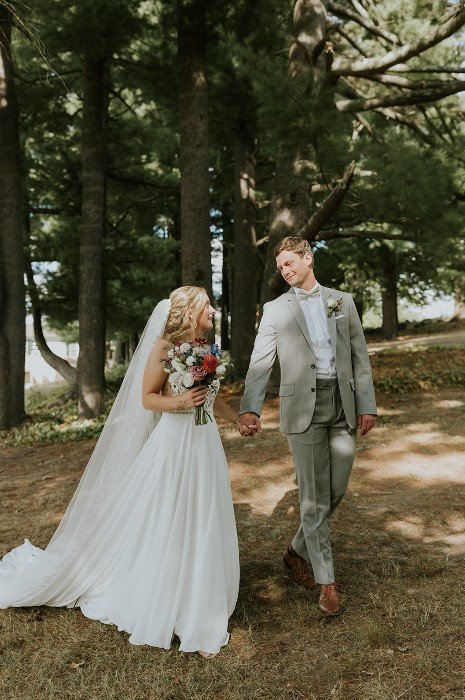 ---