Inspiration: a mustard wedding dress! Summer wedding flowers at Quonquont Farm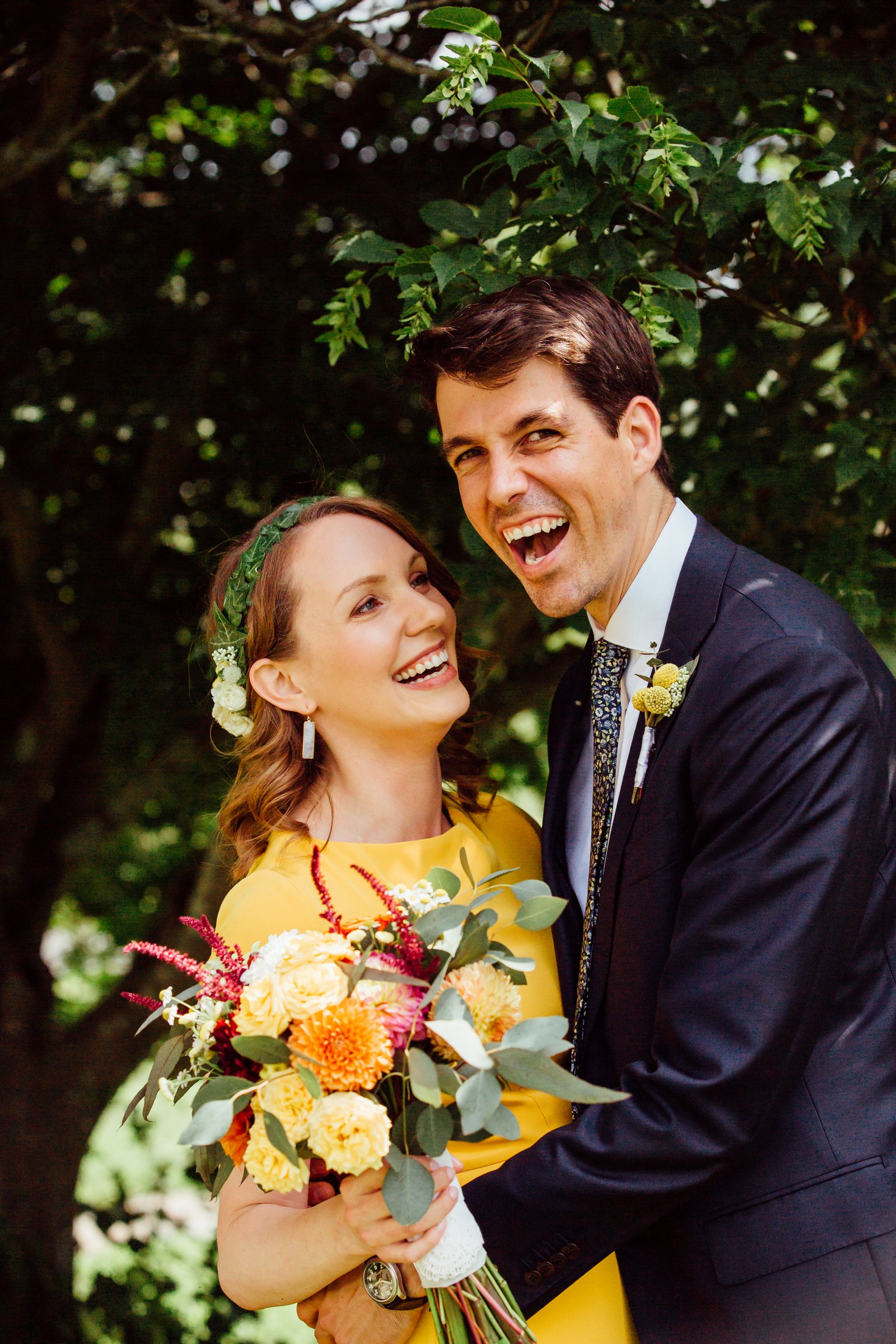 "I want it to be a surprise. My dress is going to be mustard."
Glorious words to a florist! I love a white or cream or ivory wedding gown, of course – they're classic, gorgeous, traditional – but mustard! Mustard is different. It's a hue a color-loving flower farmer can get inspired by!
Location: Quonquont Farm, Whately, Massachusetts, Late July.
Photography: Kim Lindler, Time Bandit Photography.
Jesse and Dave had me do the personal flowers for their wedding, including bouquets, boutonnieres, corsages, a hairpiece and a floral necklace, as well as a garland for their chuppah, and friends and family created most of the reception centerpieces using buckets of flowers from my farm. The collaboration was fun and the results spectacular!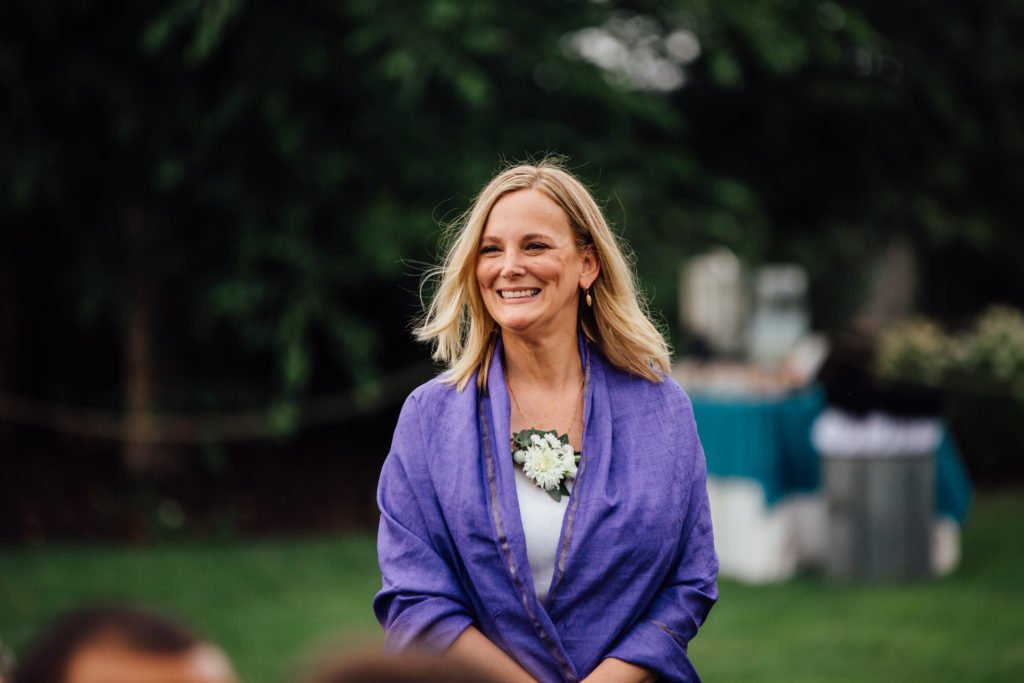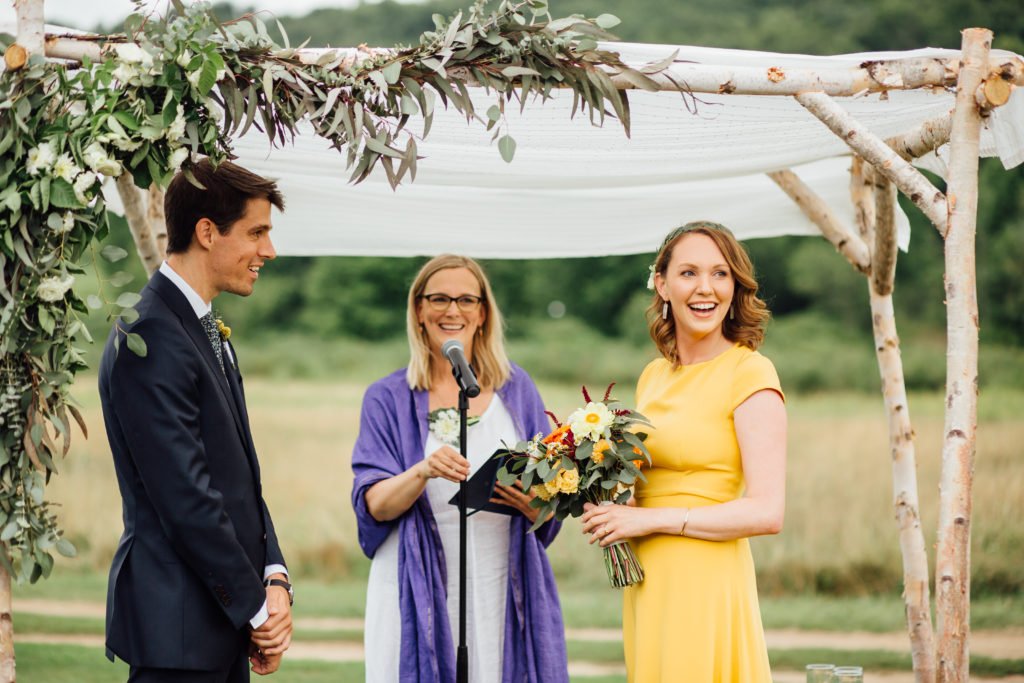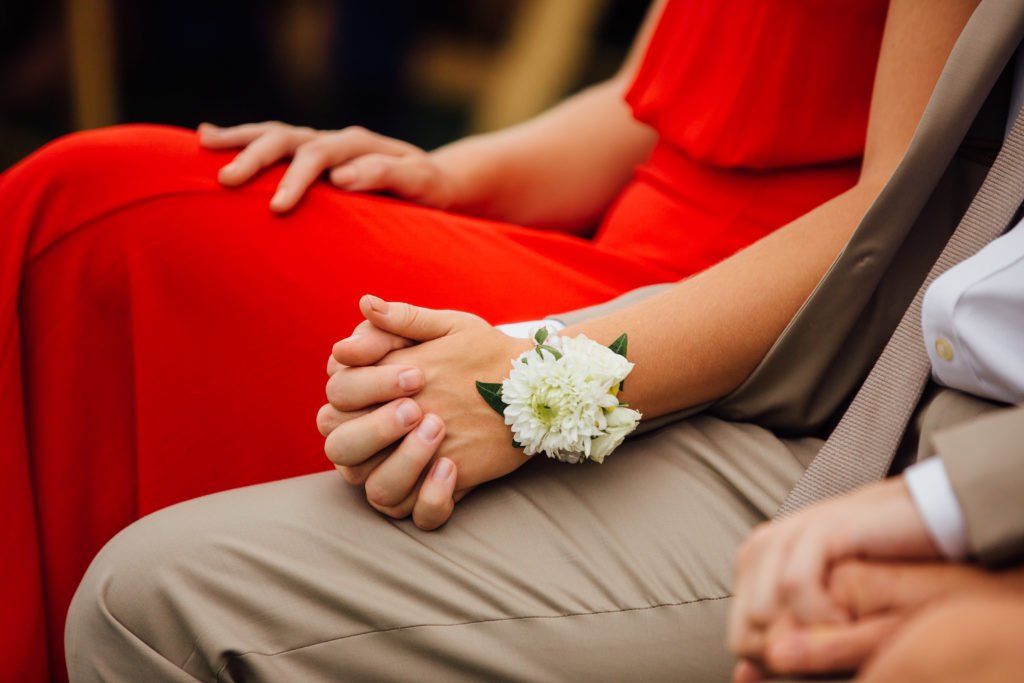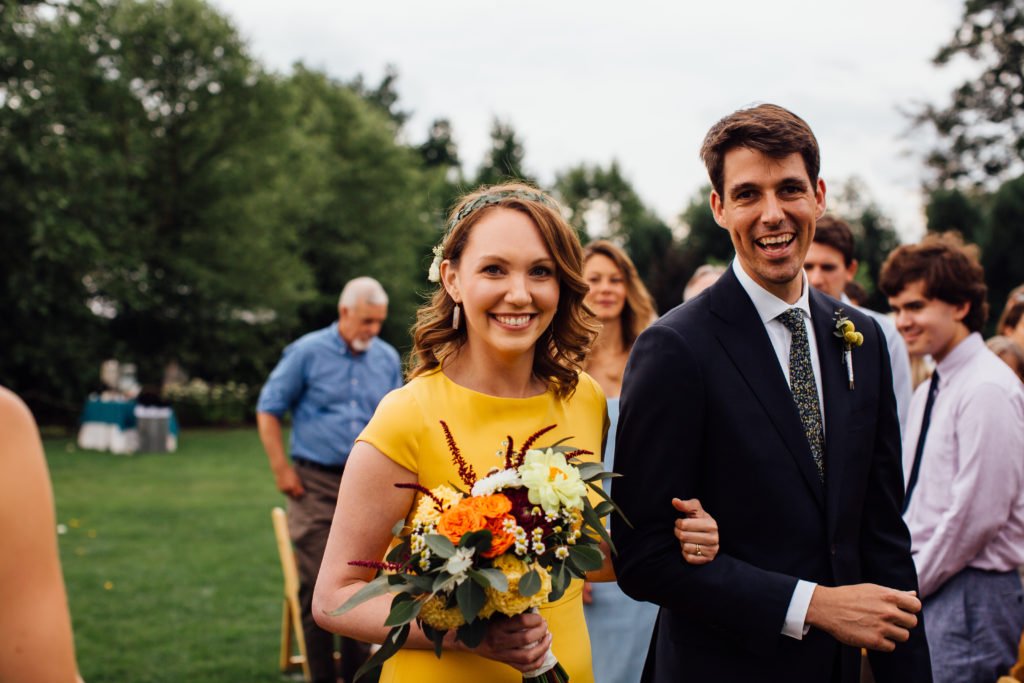 ---