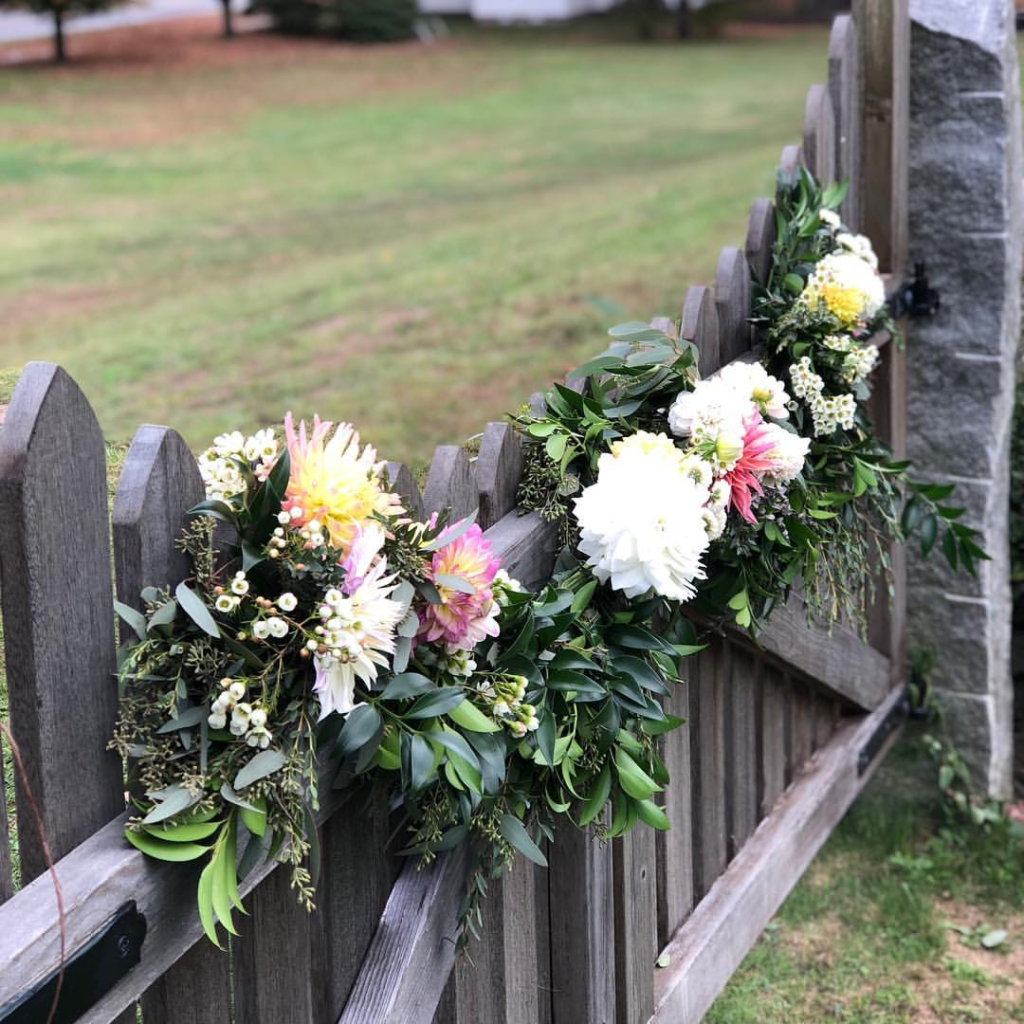 I started in this business as a home gardener. For years before I owned Passalongs Farm or made a single wedding bouquet, I tended large perennial gardens, tried to grow veggies, and worked at a farmers' market, where I fell in love with farmers and farm culture. Personally, I've always recycled, cooked from scratch as much as possible, and tried to reduce waste. I'm thrifty, environmentally conscious – oh, and happen to be partnered up with a husband whose business is energy efficiency in all forms. We are not as green as some, but greener than most.
When I started creating floral designs beyond simple bouquets I was astonished at the amount of waste there is in this business. An example: if I buy 24 roses at our local wholesaler, not only have those roses traveled from who knows where (Central America or Colombia, likely) and have been refrigerated for who knows how long (3 weeks?) but they come wrapped in lots and lots of packaging. 24 roses from the wholesaler are wrapped in layers of paper, cardboard, and finally plastic, then my wholesaler wraps all the flowers up in more paper or puts them back in their waxed shipping boxes.
Contrast that with flowers I buy from local farms: unwrapped, maybe with a rubber band holding them in bunches, transferred from their buckets to my buckets.
Contrast that with flowers I grow myself in my permaculture beds: I simply walk out my door and cut them. Yes, there were costs and fossil fuels and shipping involved, depending what it is I'm cutting, but there's no packaging to throw away or recycle.
Continue reading "No floral foam for me! An environmental and sustainable guarantee." →