Flower Arranging workshop with Gardeners on the Green!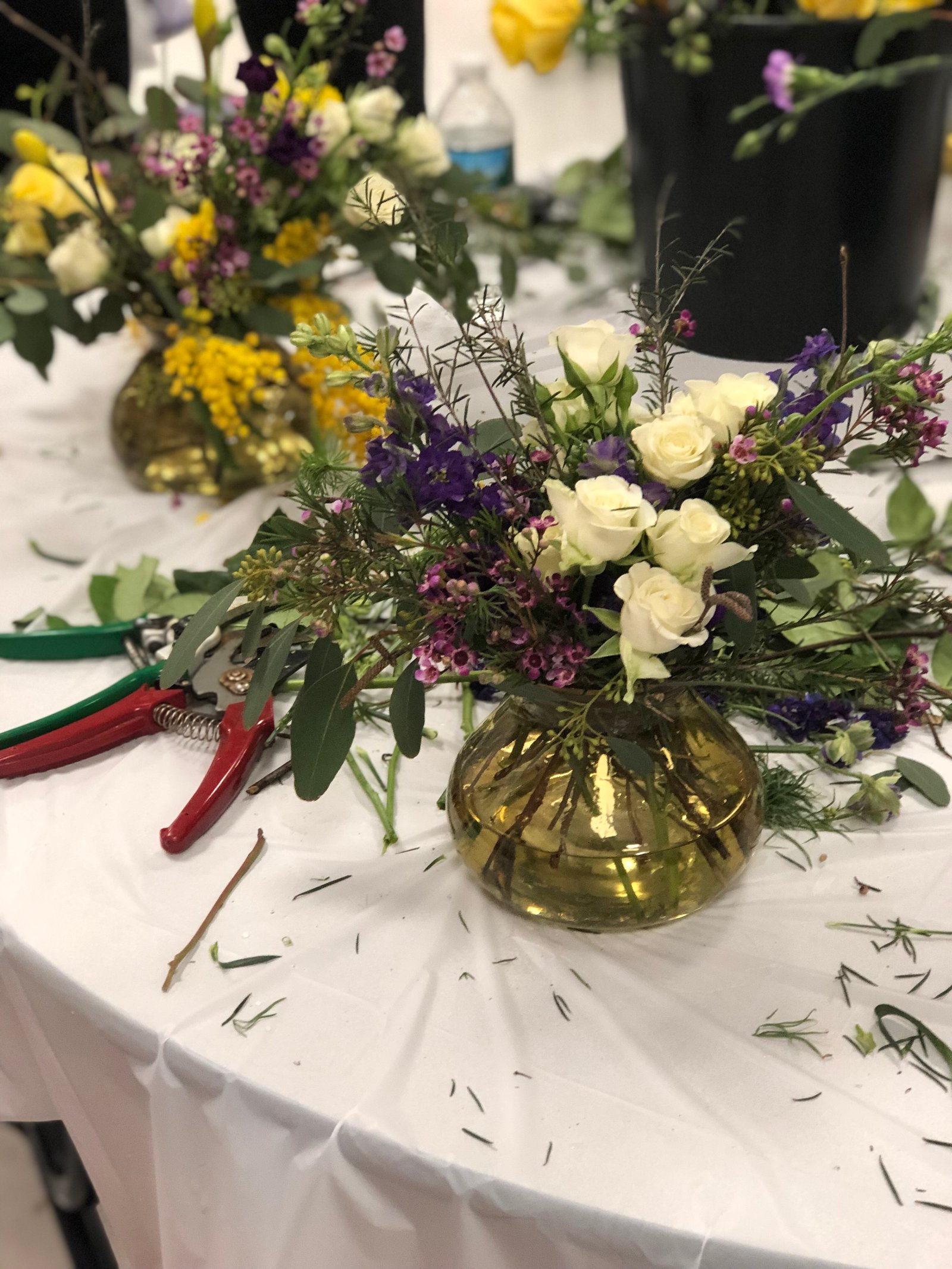 When Jill, the event coordinator for Gardeners on the Green in Longmeadow contacted me to see if I'd do a workshop for her group, I was really excited! March in Massachusetts is fairly dreary: still cold, despite the calendar saying it's spring, and we have plenty of snow and ice. Usually there's not a flower to be seen!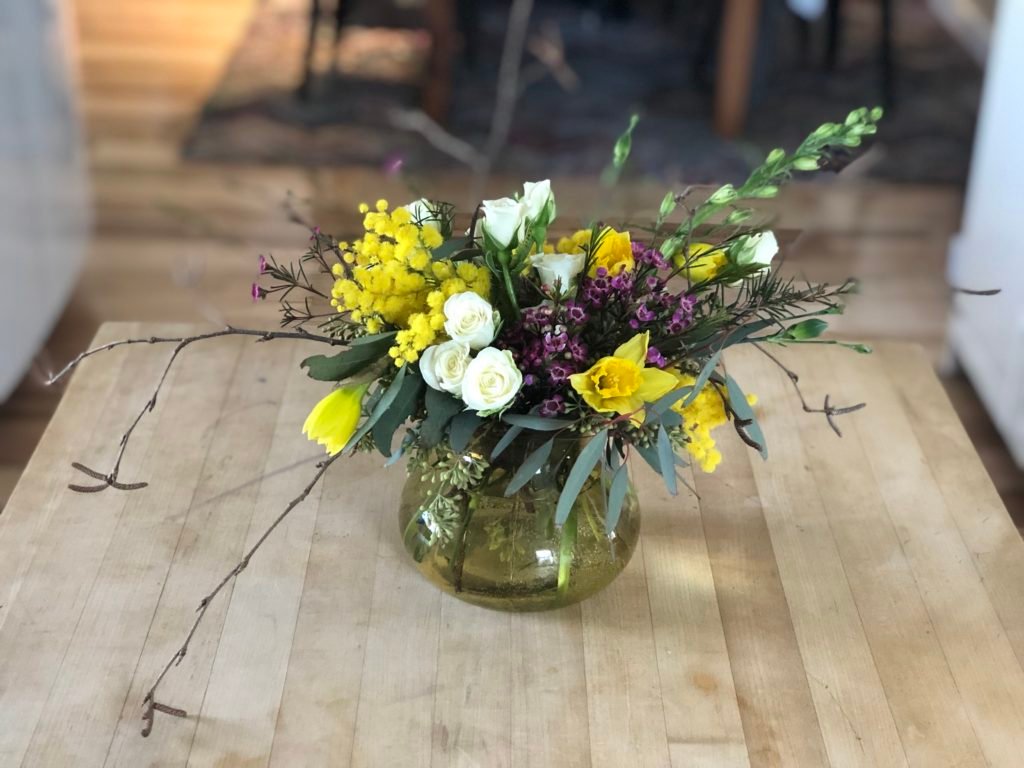 Luckily there were plenty of flowers at the wholesaler and I chose a Rosie Posie vase for the gardeners to work with, since this shape vase is really great for a low, wide arrangement but can also be used for a rounder, taller arrangement as well.
First I told them a little bit about myself, and then we got to it. I'd foraged birch branches from my yard to add something of the woods to these bouquets (I'm going to make #woodsyboho a thing!) and brought in lots of spring blooms: daffodils and larkspur with some spray roses, wax flower, and eucalyptus. I also found acacia, which lends a wonderful textural contrast to the other flowers. After a brief demonstration I gave them free rein, and they got to work!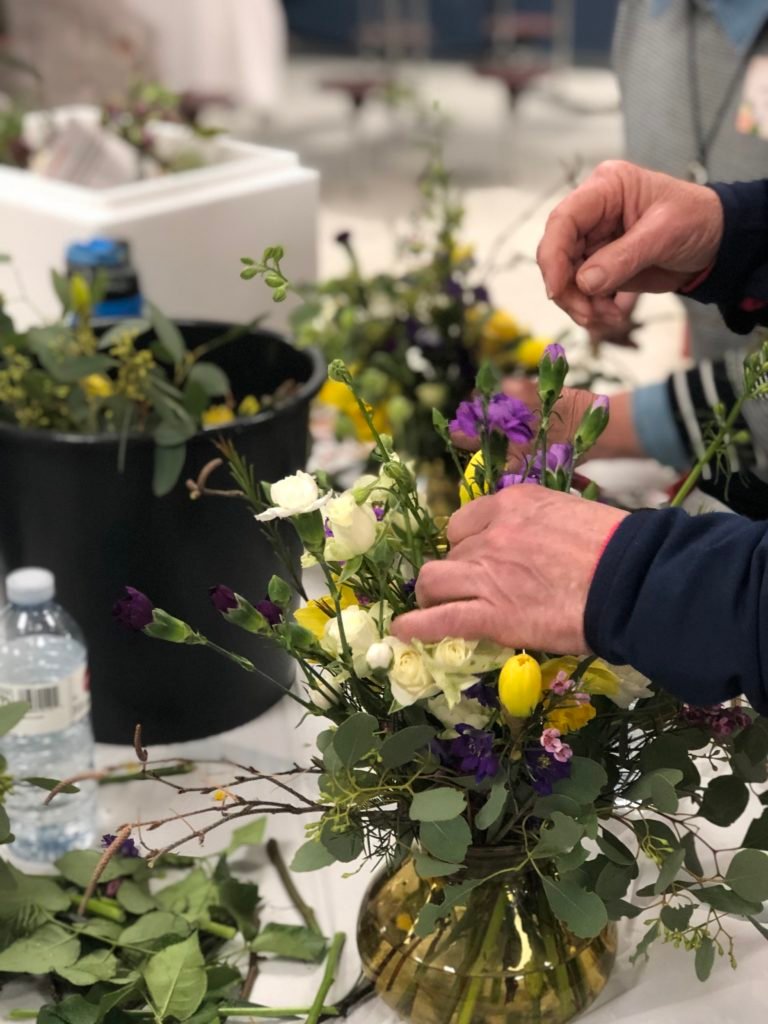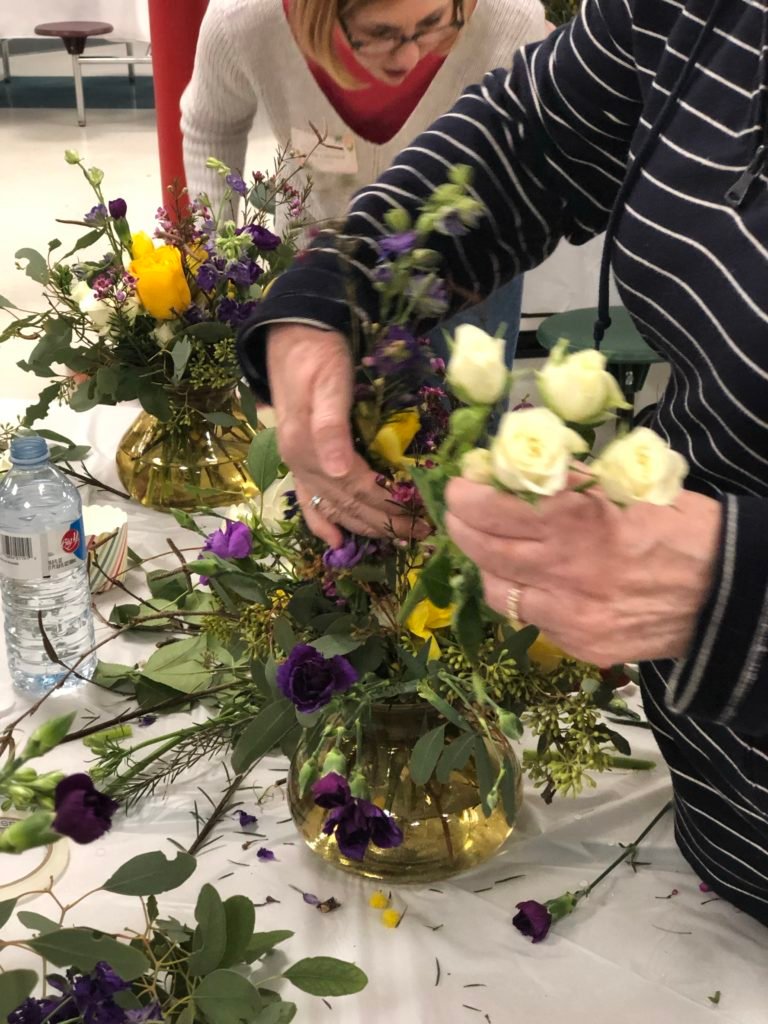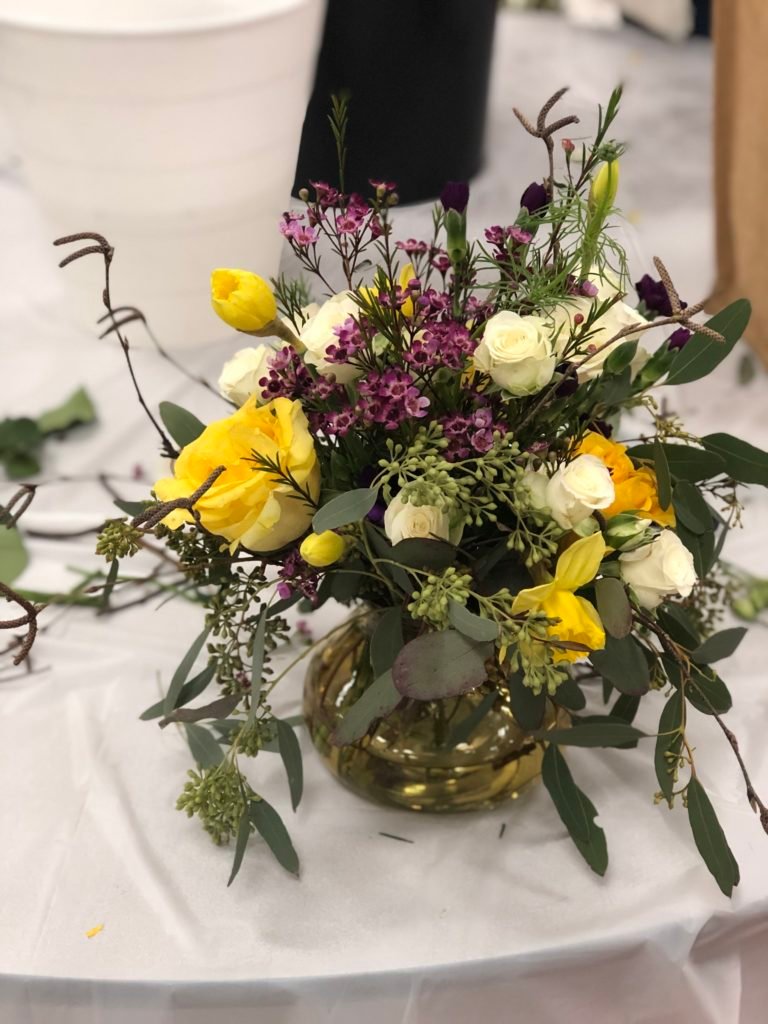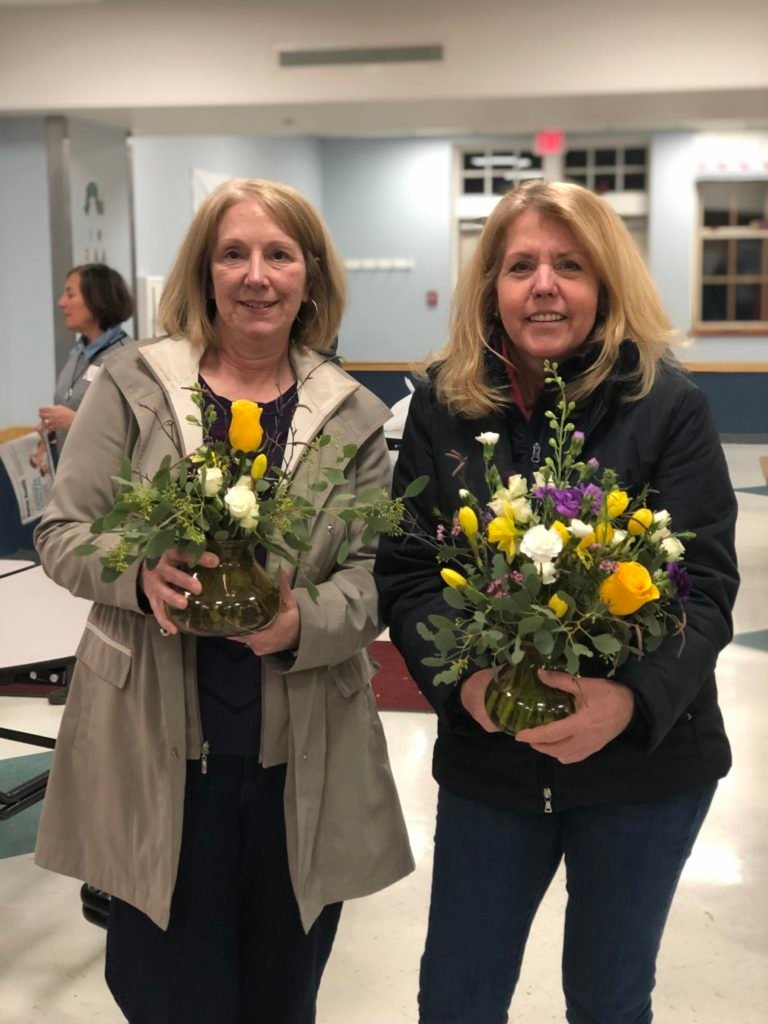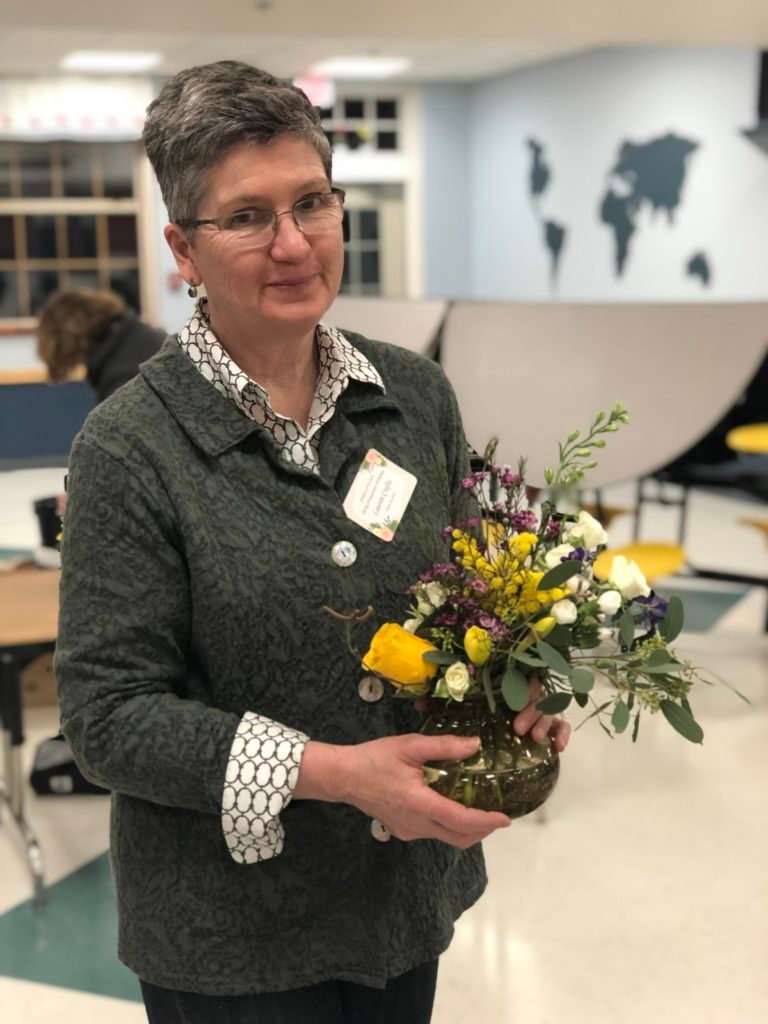 ---