A jewel-toned fall wedding at The Mountain Rose Inn, Greenfield
Melanie and Katie were married on a lovely fall afternoon atop a hill in western Massachusetts, surrounded by lots of family and friends! I have one word for this wedding, this couple, and these pictures: adorable!
Photos by Tricia McCormack Photography.
Location: The Mountain Rose Inn, Greenfield MA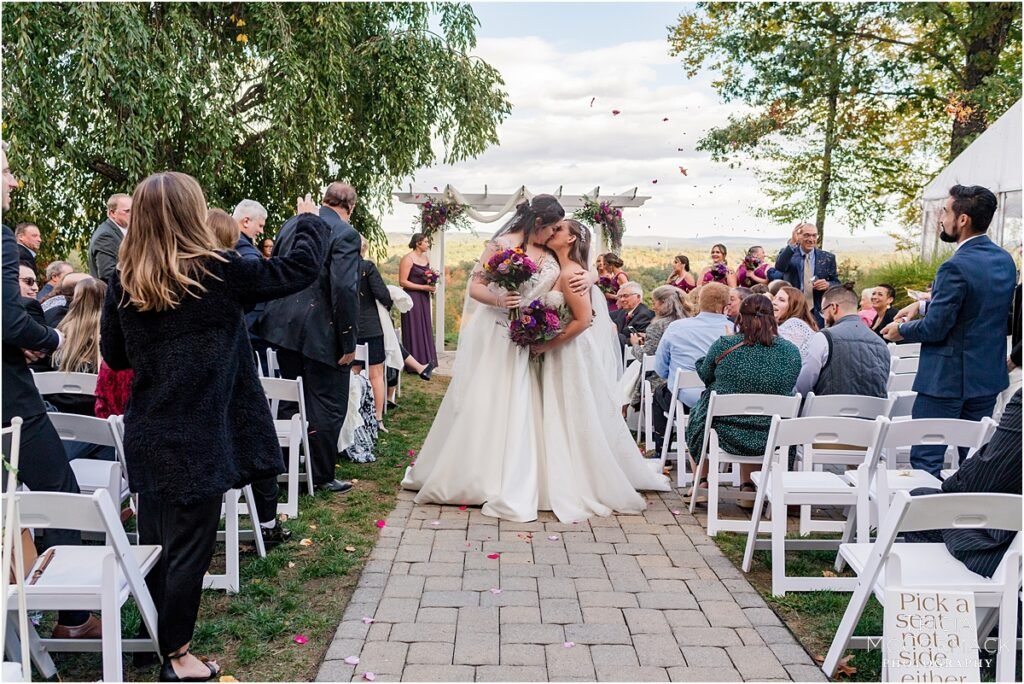 Sometimes when I arrive at a venue things are pretty quiet.  I like to be in an out at least an hour before guests are due to arrive so that everything is perfect when people get there. Usually it's just the couple and their wedding party, makeup and hair artists, and maybe a mom or a dad floating around. But when I got to The Mountain Rose Inn to deliver Melanie and Katie's wedding flowers, everyone was there! Seriously – the house/inn was filled with parents, stepparents, grandparents, aunts, uncles, lots of bridesmaids and bridespeople – all there to help and to celebrate the couple.
If you haven't had the pleasure of visiting this venue, the view you see behind the arch is the WHY people pick it (besides great, professional service and a fantastic place to get ready in the house/inn.) It's spectacular, and I think the choice of two small but vibrant installations on either side of the arch is a great way to add a pop of color and celebration, but also to recognize that the view is the thing.
Fun fact: not a single wedding I flowered in 2022 had to be moved indoors due to weather!
Melanie and Katie asked for flowers that were purple and magenta, with pops of yellow. Since they were married at peak local flower season, this was easy to do using dahlias, zinnias, a few roses, scabiosa, caryopteris, lisianthus, and sedum. Their attendants all wore this gorgeous magenta color. I love how all the jewel tones harmonize.
Their centerpieces were so sweet! Each table had a picture of them when they were that table's age! This is them at 5. Love it! Centerpieces were similar to the bouquets, with the addition of thai basil, since the purple spikes complement the flower colors so well.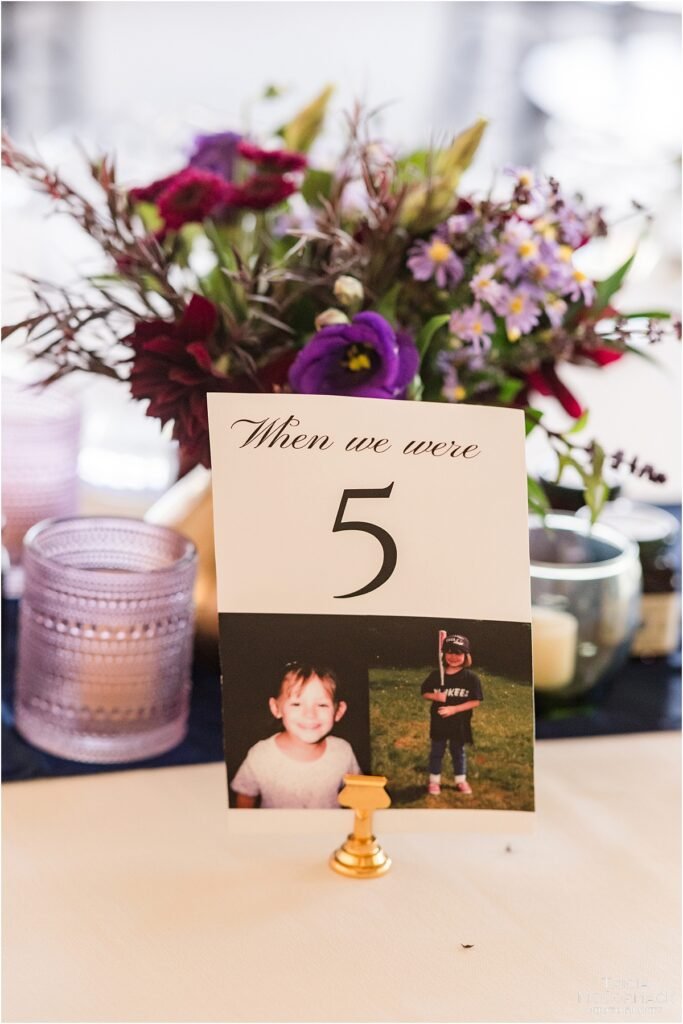 And the cake! This cake was made and decorated by Pete's Sweets, using flowers the couple picked up from me. I love how this looks. I bet it tasted great, too.
And finally, congratulations to the happy couple! The wedding was gorgeous, but now for the best part: your marriage!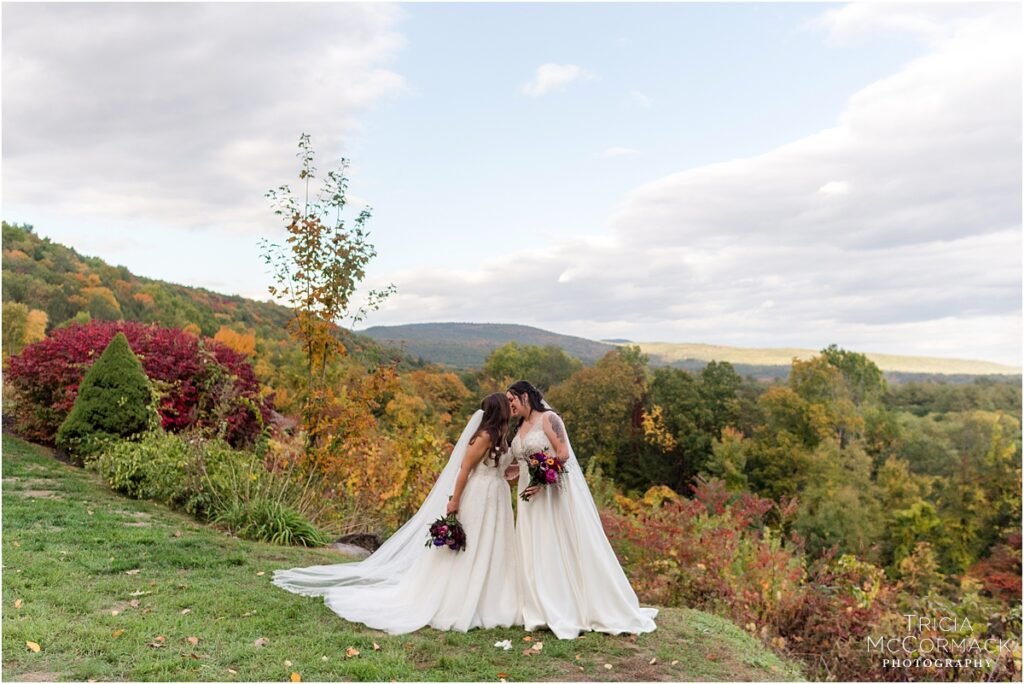 ---