Passalongs Farm and Florist presents…special order Thanksgiving centerpieces! Order before 11/18 to get FREE local delivery (local meaning within 5 miles from the farm – so Florence, Leeds, most of Northampton, Easthampton and some of Westhampton, Haydenville and other spots nearby!) As always, on-farm pickup is also free!
I have 2 possibilities for you: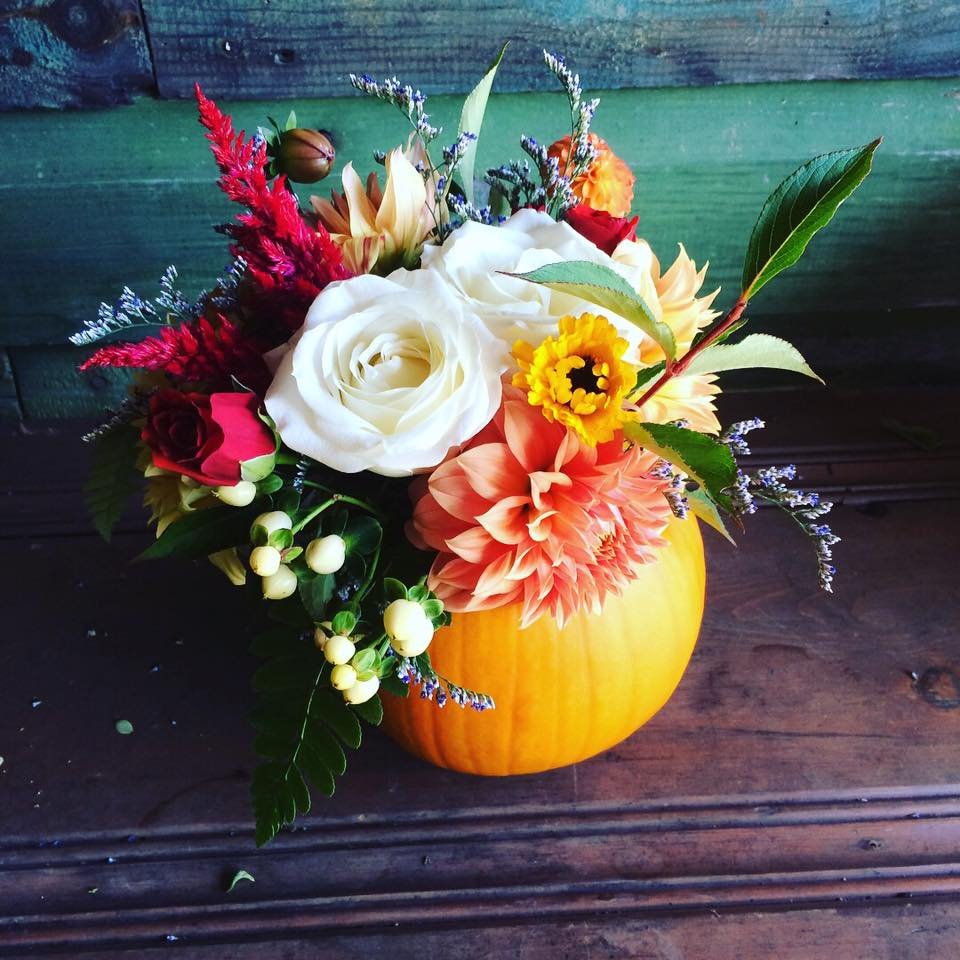 1. Roundy moundy foraged and fresh pie pumpkin centerpiece. Starting with a locally sourced pie pumpkin (thank you Scott Orchards!), I'll fill it with a variety of seasonal fresh blooms and foliage, as well as foraged and grown dried and woodsy elements!
Cost: $40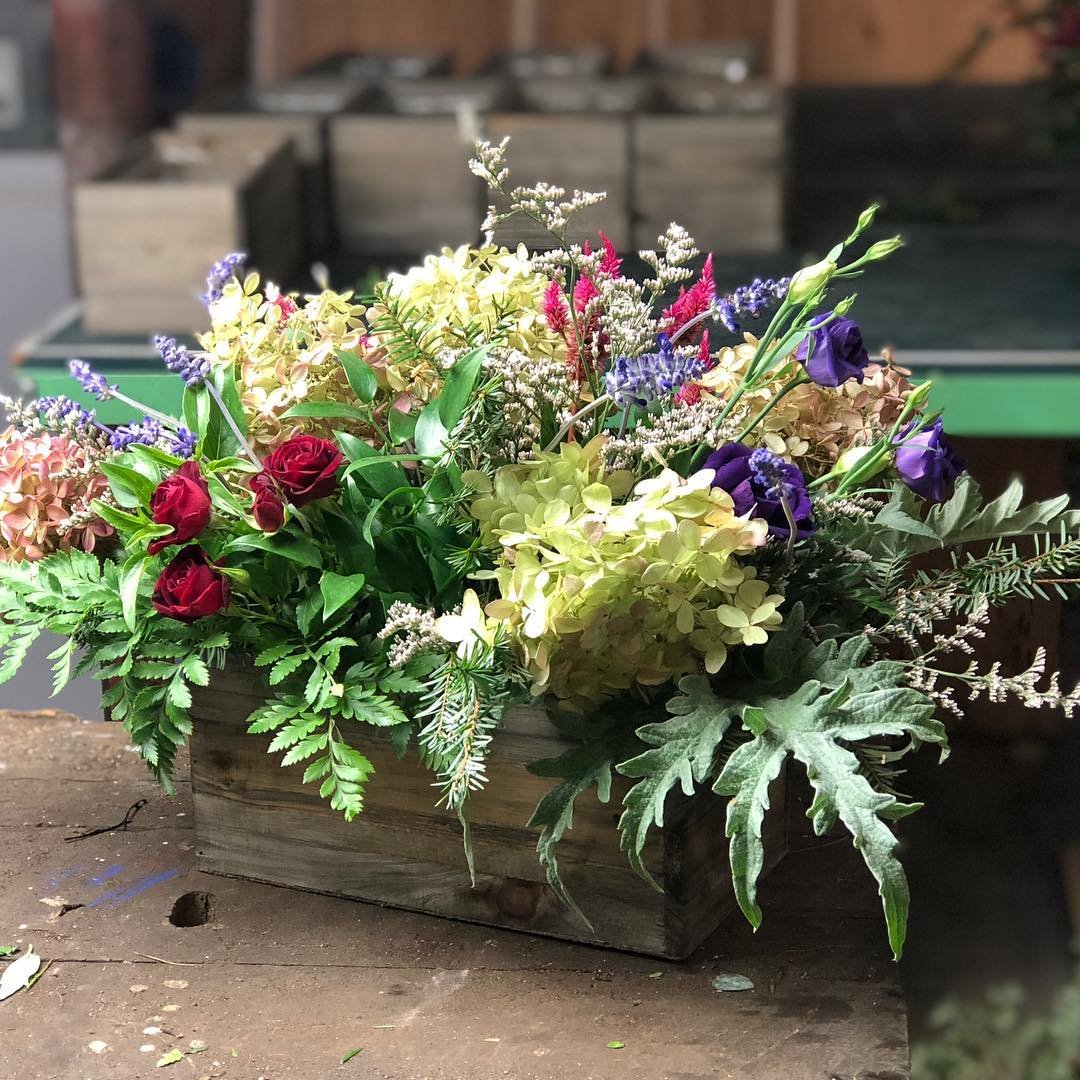 2. Foliage heavy, woodsy chic centerpiece. Low and wide, this seasonal centerpiece is perfect for the big tables that large family gatherings require! Fresh seasonal blooms with lots of foliage, heavy on woodland ferns and interesting foraged bits.
Cost: $60.
Please follow and like us: