Introducing: Flower Play! A series of workshops through passalongs Farm!
Right before Christmas I had the great pleasure of doing a holiday wreath workshop party for a local family and group of friends! It was so fun! I brought the materials, they socialized and snacked and drank a little wine, and at the end everyone had a gorgeous custom wreath to bring home for the holiday season.
A couple of months later I was invited to do a flower arranging workshop for Gardeners on the Green in Longmeadow. Again, I supplied all the materials, gave some tips, and everyone socialized, snacked, and created gorgeous arrangements to take home!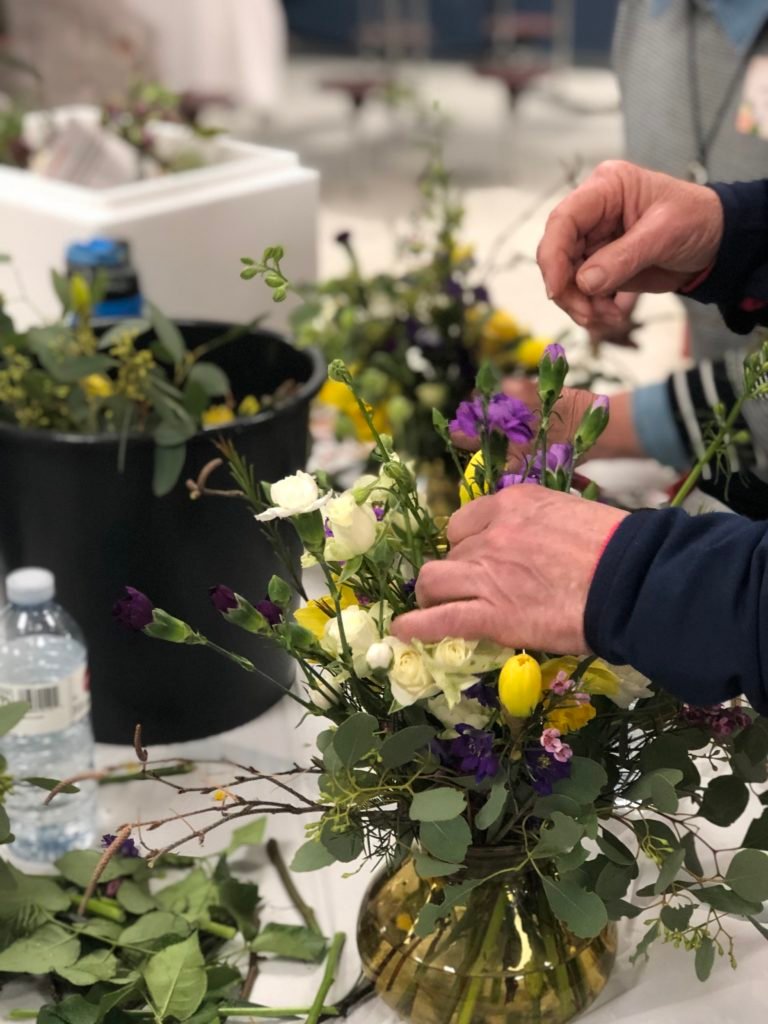 Now that my studio is finished I am super excited to do something similar here at the farm! I'm calling it FLOWER PLAY. The idea is this: you (and your friends) come to the farm the first Tuesday evening each summer month, I provide lots of whatever flower is in season, give you a container,  do a little demo and tell you about the flowers and foliage I'm sharing, and then you PLAY!
Play is how we learn!
If this sounds fun to you, here are the details:
FLOWER PLAY WORKSHOPS
Dates: 6:30 – 8 pm, June 4 , July 2, Aug. 6, Sept. 3, Oct. 1
Sign up for ONE ($40) or 4 ($140)
I will have some simple snacks and beverages. BYOB if you'd like to bring wine!
Space is limited to 12 people, age 12 and over. Carpooling encouraged!

Please follow and like us: