Ch..ch…ch…changes! For 2023: moving to growing season (fresh) floral work only!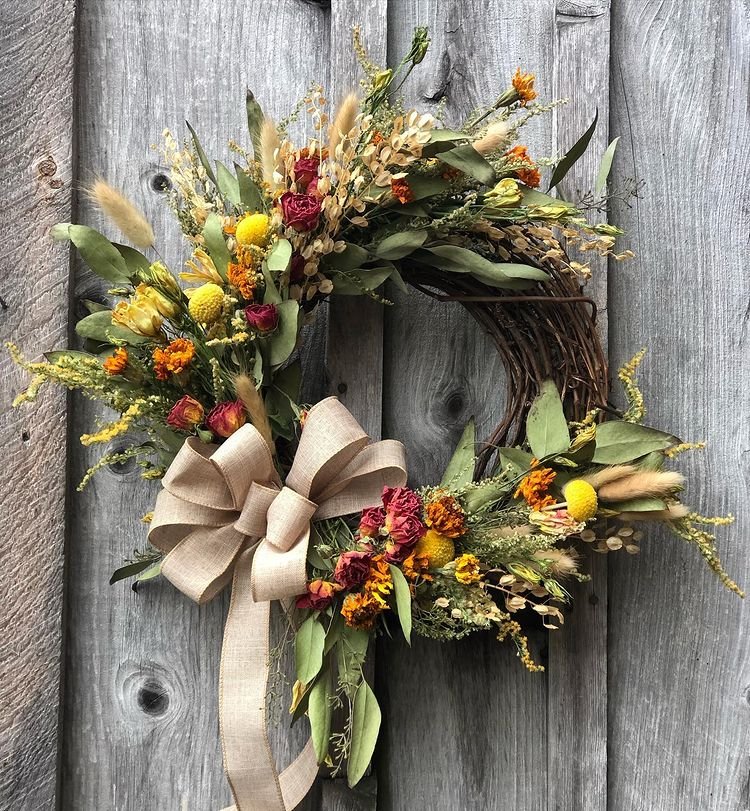 I'm writing this post spring, 2022 about a decision I've made for 2023 and probably beyond! It may seem early to make this announcement but a) I want to give folks fair warning, b) it applies to weddings I book for 2023, and they are booking already, and c) it's been a couple years' coming, so no time like the present!
The announcement is this: starting in January, 2023, I will only do fresh flower work during my growing season – so around the middle of April through Oct. 15 (or first frost.) I will do dried and pressed work throughout the year; I will have lots of winter holiday options involving evergreens and dried ephemera and seasonal goodness; but the floral work that involves using entirely imports will cease once we get through 2022. I also won't be using bleached florals, foliage, or dried items in my designs. Not a change, but worth mentioning.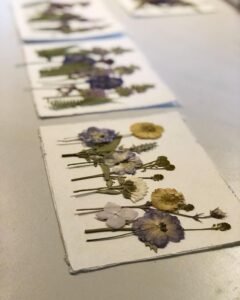 Why? Because I need a break after the growing season is over? A little. Or maybe more than a little. But mostly because I hate the incredible waste that accompanies import flowers. In a couple of weeks I'm doing early season weddings and I'll document what it looks like to use blooms grown on other continents (or even other parts of the US) to flower a wedding. It's also really stressful to have to rely on supply chains, wholesaler issues, and vagaries of delivery when my heart really isn't in it. I needed to make a decision: either fully commit to regular deliveries of imports (whether or not I had orders) or decide that no, I wasn't going to do it anymore. So after the end of the year – not going to do it anymore!
I've been thinking about my values and how they relate to my business and a lot of what has to happen when providing flowers in the off-season don't fit into that framework. Personally I hate waste. I hate packaging and trash and while I will still probably order imported roses for my wedding work it'll be a relief to not *only* rely on imported flowers. It's been interesting to learn about the global flower industry and retail floristry the past few years and while the convenience factor is high, I don't know if the pros outweigh the cons.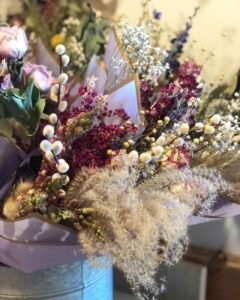 In the winter and early spring I am not able to create the kinds of designs I like to create. Unless I charge a lot more money I can't offer the variety of blooms and foliage that make my seasonal designs special, and I'm not super interested in charging a lot more money. And if I'm not offering a variety of blooms and foliage in my style, what's the difference between me and another florist? These are the things I ask myself.
I'm also incredibly lucky in my business that I do not need to keep at the same sales volume all year long in order to make ends meet. I am remarkably priveleged in that way; no storefront rent, no fulltime employees, and 2 other part time businesses (!!) that limp along during my growing season but easily pick up the slack the rest of the year.
I will miss getting calls from people who are relieved to find a florist who delivers to the Hilltowns or to Huntington or to anywhere on a Sunday. Perhaps I will be able to convince them to send something else, instead? A pressed flower candle? Some forced bulbs in a pretty container? Dried flowers in a artisinal porcelain vase? A wreath? I guess we'll see!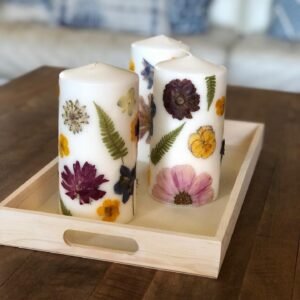 ---