Amanda and Matt's wedding was pushed from 2020 to 2021, as so many of the pandemic weddings were, and actually moved locations as well! So many changes and adaptations and they pulled it off – a gorgeous ceremony and reception at the perfect time of year at Springfield Country Club.
All photos by Monika Norman Photography.
Location: Springfield Country Club, West Springfield, Massachusetts.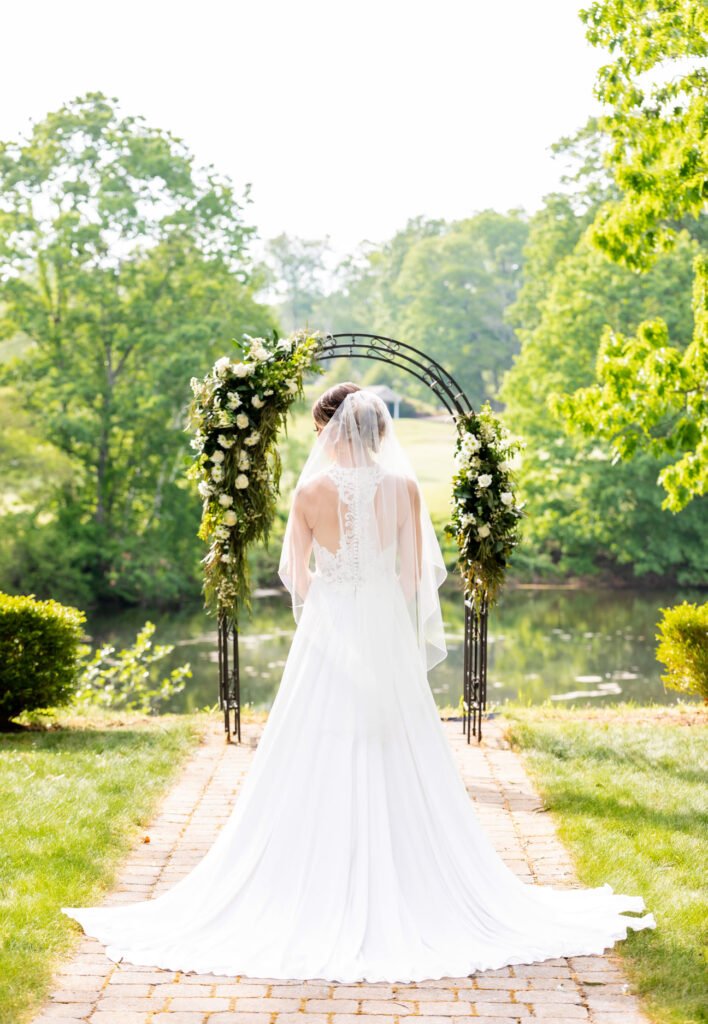 The outdoor ceremony space at Springfield Country Club is really beautiful – tucked in a treelined nook up against a pretty pond – but it was also a couple holes away from the reception area and parking lot! Luckily the nice event folks at the Club loaned us a golf cart so we could get the flowers out to the arch to create this installation.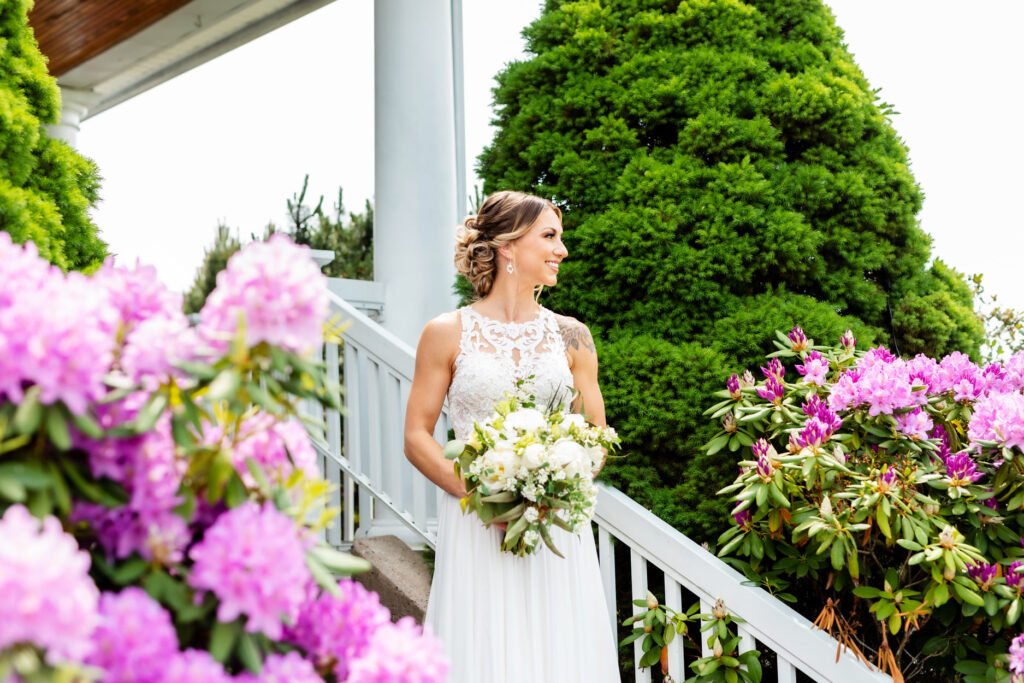 I love how the pink rhododendrons are framing Amanda in this picture! Her bouquet was a mix of me-grown June blooms (spirea, foliages, ranunculus, and some wild honeysuckle) and white roses. The bridal veil spirea – which is good as a cut flower for about 1 week a year – was perfectly timed for this wedding!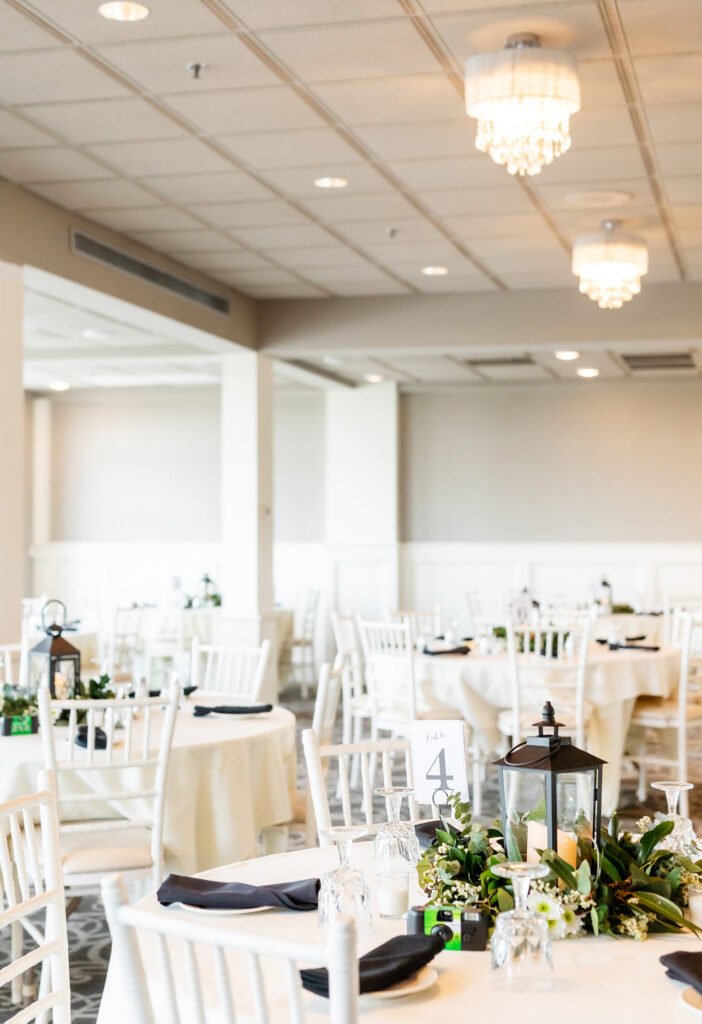 The reception space at Springfield Country Club is really light and airy and the black lanterns and foliage wreaths looked fantastic. We made these lantern surrounds like we would make holiday wreaths – by creating bundles of foliage and flowers and wiring them on round frames. This wedding was 100% foam free.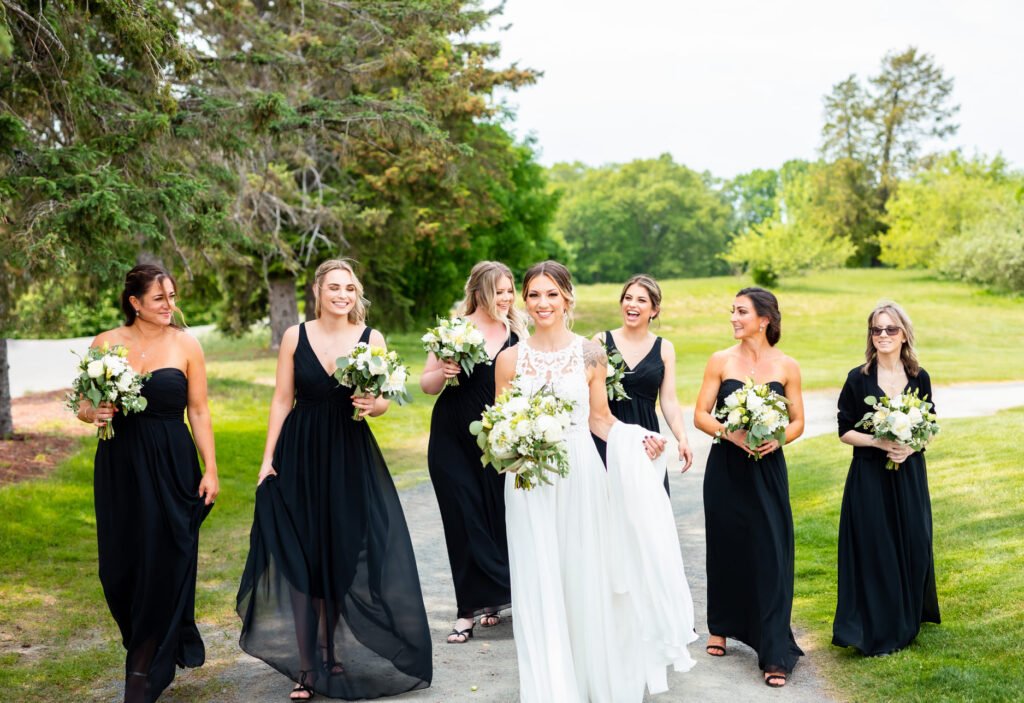 Amanda's bridesmaid bouquets were similar to hers, but a little simpler and a little smaller, and the spirea showed up in their bouquets as well.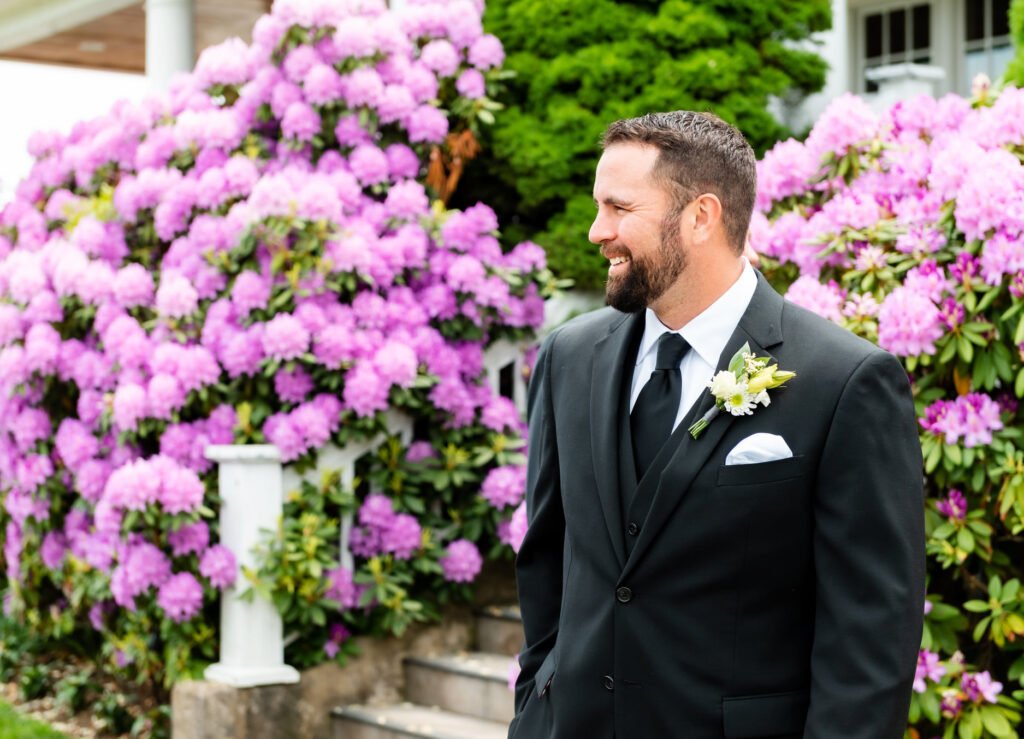 Matt and his groomsmen's boutonnieres complemented Amanda's bouquet.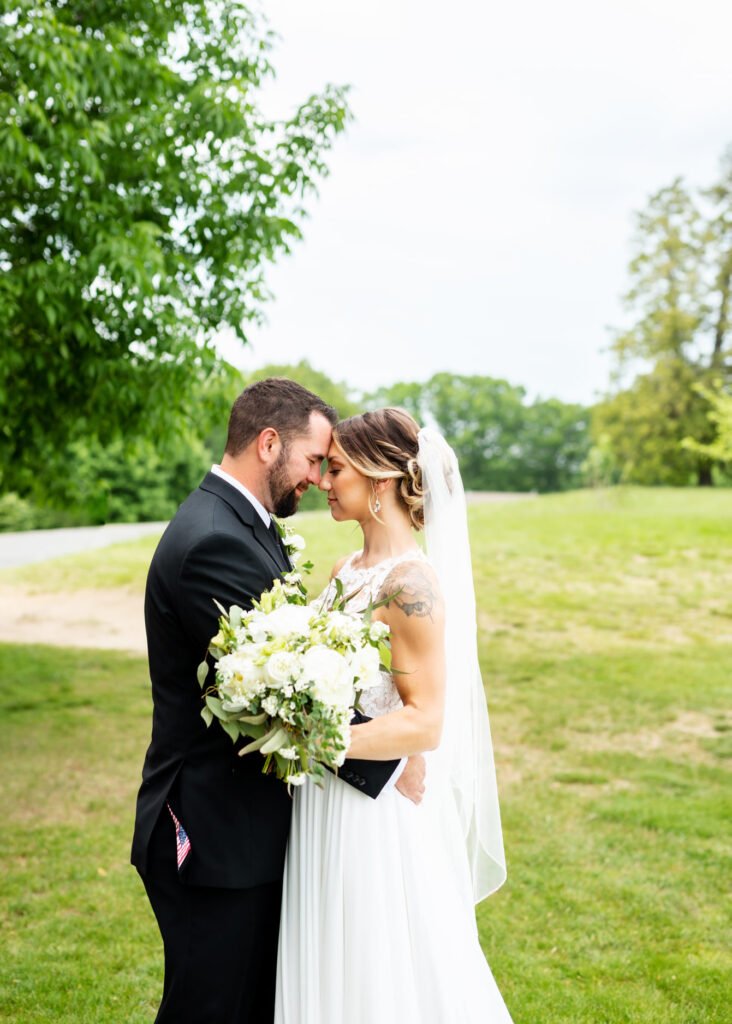 Congratulations to the happy couple! The wedding was gorgeous, but now for the best part: your marriage!